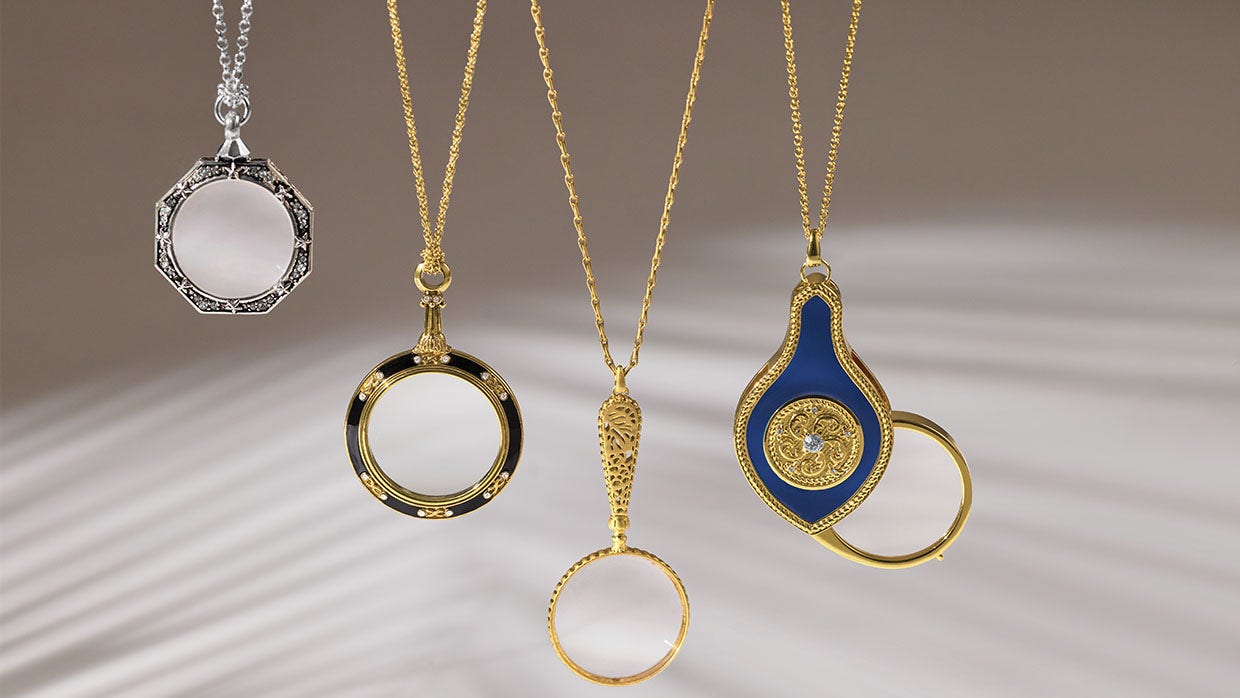 Beautiful jewelry is the gift of choice for many occasions. Whether you are shopping for a milestone birthday gift, a memorable anniversary gift, or a special item for Mother's Day or Valentine's Day, The Met Store has an array of unique jewelry items to choose from. The Met jewelry collection has art-inspired watches, pins and brooches, statement necklaces, and more, as well as matching jewelry sets. Add to your loved ones' jewelry collections, or simply give yourself the beautiful jewelry you deserve with The Met jewelry collection.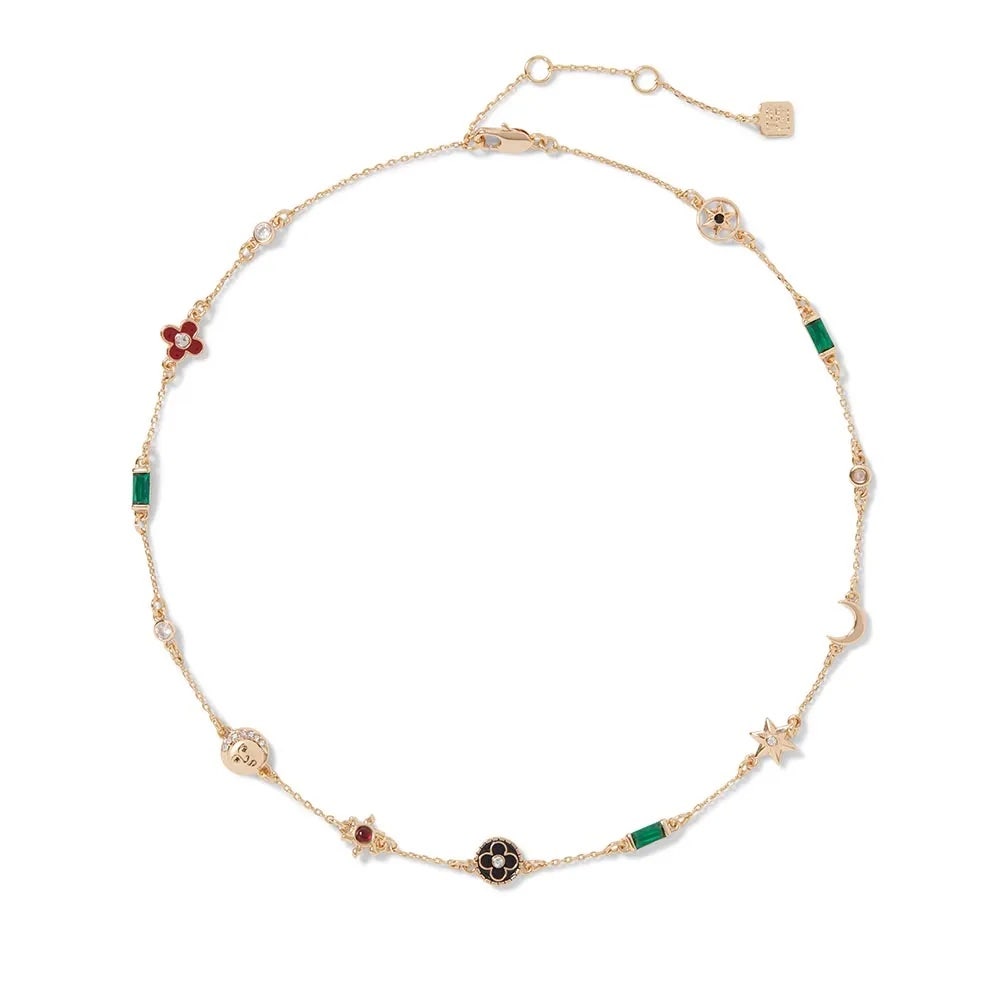 Gift an Art-Inspired Statement Necklace from The Met Store
Is there a better way to enhance your look than an art-inspired statement necklace? Grace your neckline with a distinctive piece of jewelry like The Museum's Celestial Symbols Necklace. Featuring celestial symbols that evoke the sun and moon motifs in a stained-glass roundel (1390) at The Met Cloisters, this necklace is not only beautiful, but also keeps a memento of one of your favorite places, The Cloisters, close to your heart.
For a distinctive take on the classic pearl necklace, our Braided Pearl Necklace recalls the pearl jewelry depicted in many European paintings in The Met Collection, including Judith with the Head of Holofernes, ca. 1530, by Lucas Cranach the Elder (German, 1472–1553); Portrait of a Young Woman with a Fan, 1633, by Rembrandt van Rijn (Dutch, 1606–1669); and many others. Gleaming cultured freshwater pearls in a unique braided setting offer a necklace any pearl lover will adore.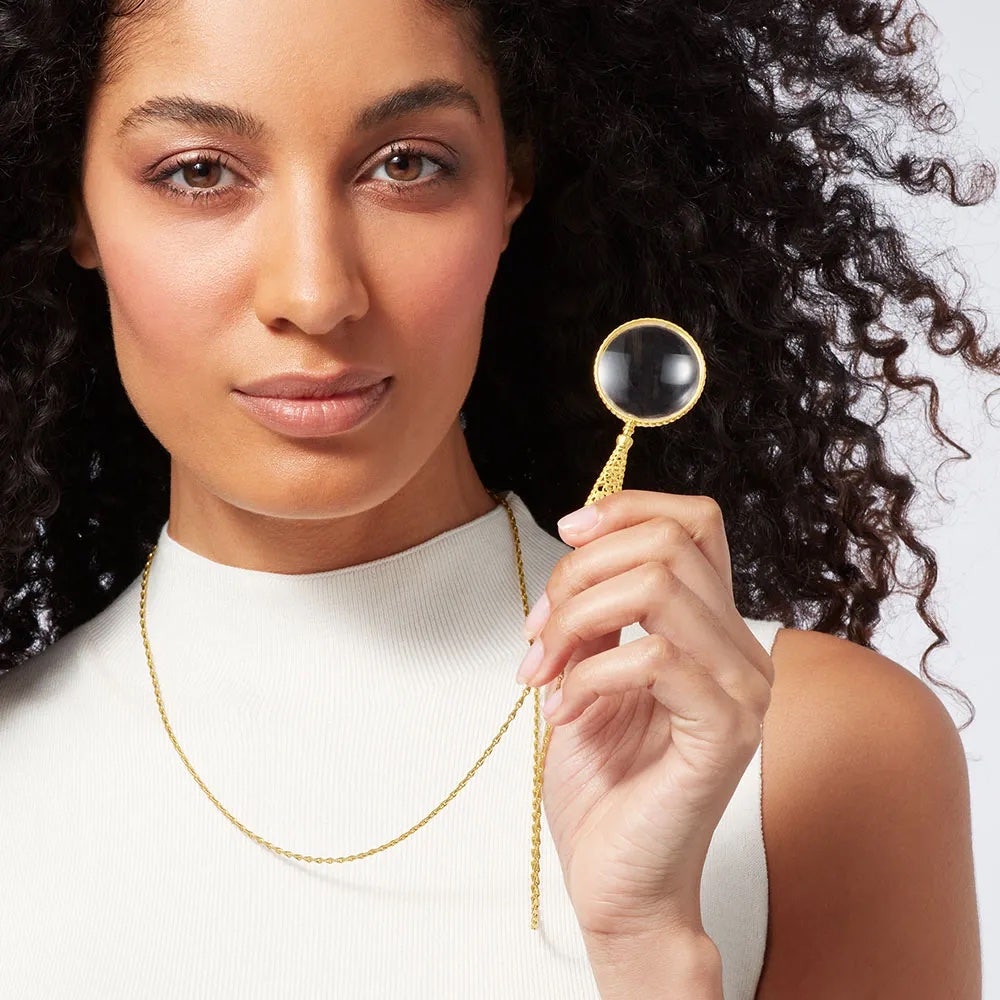 Add a beautiful magnifier pendant to your jewelry collection, or the growing collection of your mother, sister, or friend. A functional piece that beckons a bygone era, a magnifier pendant is a charming and useful piece of jewelry. Our French Loupe Magnifier Pendant Necklace offers 2x magnification in a design inspired by a gold, enamel, and glass loupe (ca. 1780) from The Met collection. Another lovely magnifier piece is the Gilded Age Magnifier Pendant Necklace that recalls a bronze magnifying glass (ca. 1905–20) designed by Louis Comfort Tiffany (American, 1848–1933) and realized by Tiffany Studios (1902–32). Magnifier pendants from The Met Store are lovely and quite useful gifts for art-lovers in your life.
Shop The Met Store for Unique Pins or Brooches
Brooches and vintage-inspired pins are making a fashion comeback and The Met Store has a selection of unique pieces to add to your collection. Whether you plan to adorn your lapel with an art-inspired pin or style your new brooch in a more modern, unexpected way like on the waistband of your skirt or on a simple white t-shirt, you'll find an eye-catching collection of pins and brooches at The Met Store.
Our Erté Deco Manhattan Brooch is a glittering statement brooch that celebrates the work of Romain de Tirtoff (French, born Russia, 1892–1990), who is better known as Erté. Featuring a classic Manhattan skyscraper decorated with 130 Swarovski® crystals, this pin will not go unnoticed. Tip your hat to your beloved city and elevate your outfit of choice—both with your Erté Deco Manhattan Brooch.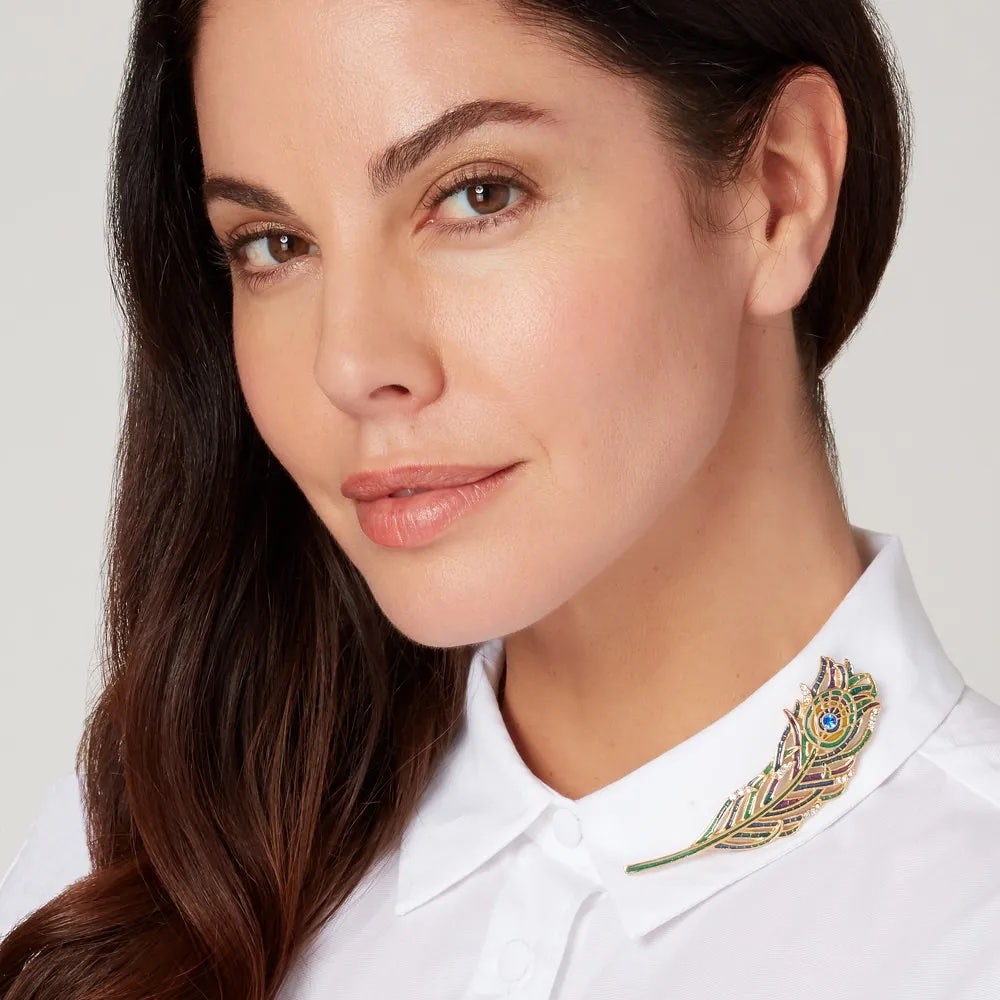 Add a Jeweled Peacock Feather Brooch to your favorite Spring hat, or use it to secure a lovely silk scarf. Inspired by a delicate peacock feather brooch (French, 1925–35) in The Met collection, this pin sparkles with vintage appeal. Or, choose the Museum's Night Owl Pin sterling silver brooch, set with onyx and rhinestones and based on a 19th-century jewelry design from the House of Robin. Produced in cooperation with the Musée des Arts décoratifs, Paris, this pin is sure to add a dazzling detail to your outfit that beckons the beautiful vintage brooches of the past.
Let The Met Store be your trusted shopping source for beautiful art-inspired jewelry that is sure to be treasured for the years to come. From stunning brooches to statement necklaces, The Met Store is the perfect place to find interesting and meaningful jewelry. Gift an Art-Inspired Statement Necklace from The Met Store.