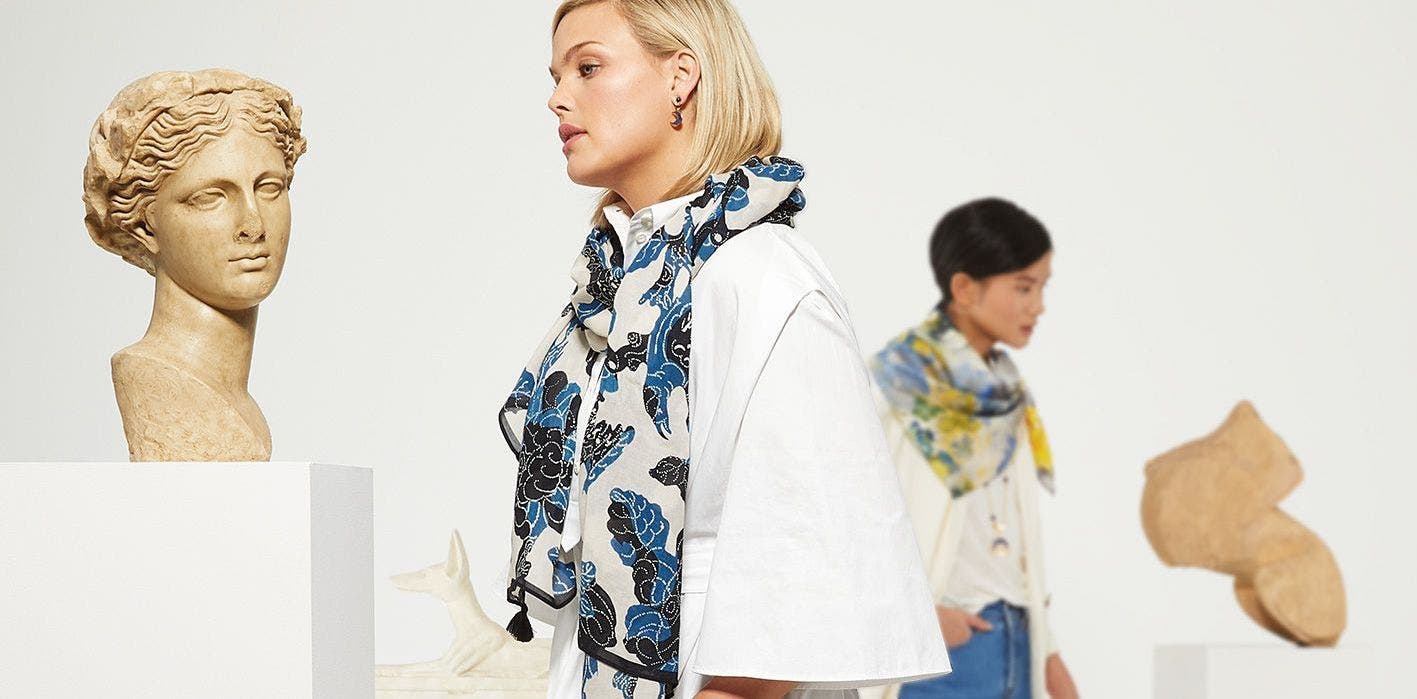 Mother's Day is the perfect time to honor the women in your life who faithfully contributed to your success and wellbeing with a thoughtful gift. Whether you're shopping for the mom or step-mom who raised you, the aunt or older sister who's been your go-to sounding board for years, or your beloved grandmother, The Met Store has unique art-inspired gifts for your Mother's Day gifting.
Give Unique, Art-Inspired Gifts This Mother's Day
Start your Mother's Day shopping with The Met Store's 2022 Gift Guide for Her. Brimming with fabulous gift options, and able to be filtered according to your budget, the 2022 Gift Guide for Her showcases exquisite Mother's Day gifts for art lovers. From floral silk scarves to archival art prints to exclusive consumable items like tea or jam, give meaningful gifts this Mother's Day.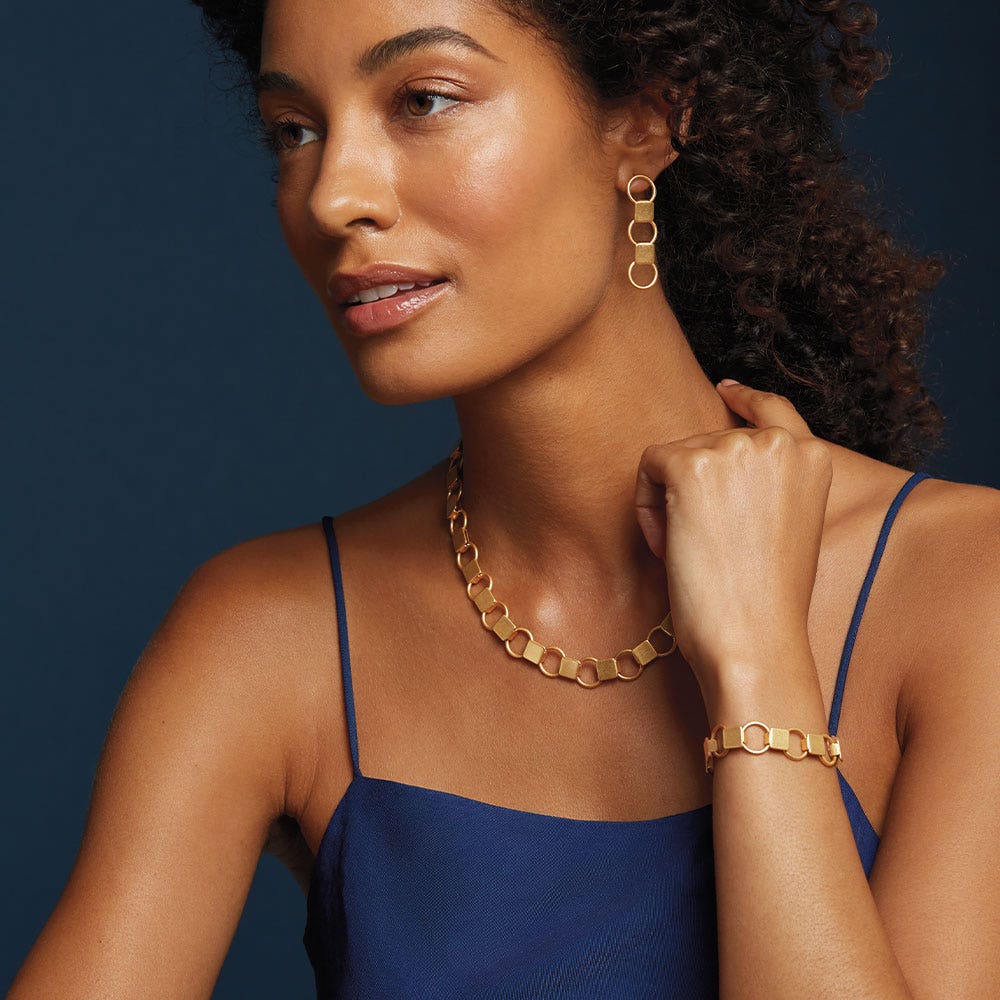 Art-Inspired Jewelry and Scarves for Mother's Day
Meaningful jewelry is a quintessential Mother's Day gift. This year, select a piece of jewelry that will warm her heart year-round when she recalls the thoughtful gift you chose for Mother's Day. The eye-catching Roman Chain Bracelet is a timeless piece of jewelry modeled after two gold belt attachments from The Met's Greek and Roman galleries. Featuring gleaming 18k gold plate, this bracelet will be one that your mom wears often! Or, for a unique and useful necklace, the Celestial Magnifier Octagonal Pendant will be a delight to anyone who may need a visual boost for the fine print of life from time to time. Recalling a magnifying glass designed by Louis Comfort Tiffany (American, 1848–1933), our adaptation features 4x magnification, and is adorned with stars and glittering Swarovski® crystals.
For the woman who has everything, an art-inspired silk scarf is an appealing gift. Adapted from the Clematis floor lamp, the Louis C. Tiffany Clematis Scarf is our best-selling floral scarf. Vibrant blues that echo the glass lamp design add a layer of artful color to any outfit. Another option, the William Morris Mixed Patterns Scarf unites two block-printed wallpaper patterns by William Morris. Morris was deeply inspired by the British countryside, and it informed the floral and foliate motifs found in his designs. The resulting lush, botanical scarf is a welcome accessory for the beloved women in your life.
Give Archival-Quality Art Prints This Mother's Day
Celebrate your mother and the other maternal figures in your life with gorgeous, archival prints from The Met Store. Instead of a bouquet of roses this year, give your mom a framed art print of Van Gogh's Roses for an unfading version of Mother's Day flowers. Customize the print size and select your preferred frame through our custom prints service. For a cheery, Simultanisme piece, Sonia Delaunay's Plate 7 framed print is a lovely choice.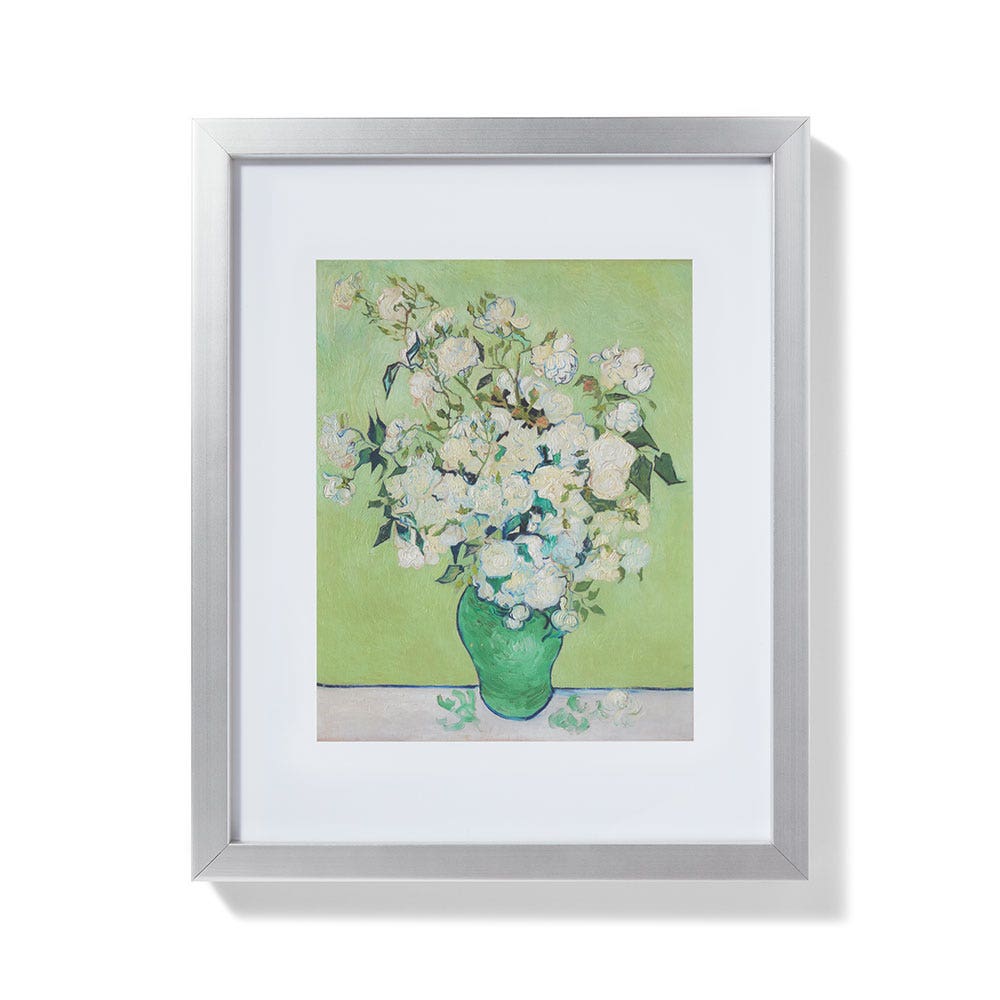 Tasty, Artful Collaborations for Mother's Day Gifting
The Met x Harney & Sons Collaboration
The Met Store has several exclusive collaborations that the women in your life are sure to enjoy. For the tea-lover, Harney and Sons' collaboration with The Met has twelve different tea options, each in unique, art-inspired tins. Gift your mom a beautiful and delicious Mother's Day gift with a Harney & Sons Tea Tin Trio. If you'd like a more generous offering, scale your gift up by adding a Van Gogh Roses Tea Cup and Saucer Set for an elegant tea setting.
The Met x Brins Jam Collaboration
The Met collaboration with Brooklyn-based artisanal jam company Brins offers three distinct spreads. Brins Mishio Japanese Sea Salt and Concord Grape Spread features the floral notes of concord grapes enhanced with distinct sea salt flavor. This bold pairing is inspired by Nichiren, the iconoclastic founder of Nichiren Buddhism, who sailed the salty sea to exile on the Japanese Island of Sudo. The Brins jam jar features a stunning detail from Monk Nichiren Calming the Stormy Sea (ca. 1835) by Utagawa Kuniyoshi (Japanese, 1797–1861), for an artful addition to your mom's kitchen. For other flavors, or to make it a jam trio, check out the entire The Met x Brins collaboration.
Give your mom an enduring, art-inspired Mother's Day gift this year from The Met Store. You'll enjoy giving a unique gift to the women who have loved you well, and they'll appreciate their beautiful gift, too.