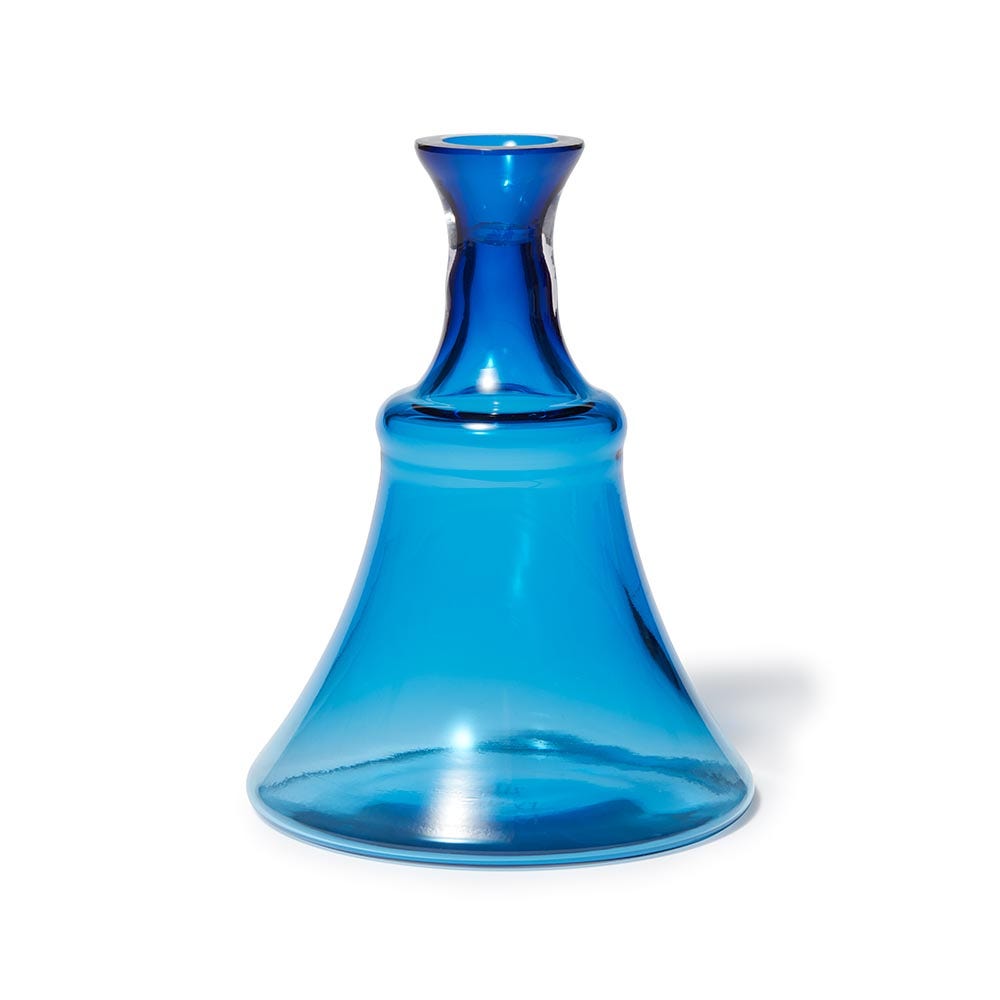 Concurrent with the 10th anniversary of the Museum's reimagined Islamic Wing—15 extraordinary galleries cohesively exhibited as Art of the Arab Lands, Turkey, Iran, Central Asia, and Later South Asia—The Met Store is delighted to present the Heirloom Project. This celebratory initiative commemorates The Met's exceptional Islamic art collection and assists in the preservation of traditional craftsmanship by engaging with global artisans and designers such as Felekşan Onar of Fy-shan Glass Studio.
From playful decorative objects to jewel-toned decanters and dazzling pieces of glass-ornamented furniture, Istanbul-based Fy-shan Glass Studio fuses fine art and practical design with finesse. Led by Onar, an esteemed Turkish glass artist, Fy-shan Glass Studio produces limited-edition decor that's simultaneously distinctive and timeless.
Three remarkable objects in The Met's Islamic art collection—a cut-glass bottle and glass beaker with relief-cut decorations, both dated between the 9th–10th centuries and attributed to Iran, and a Turkish candlestick (mid-16th century) forged in the famous Iznik kilns—have inspired a trio of blown-glass vessels produced by Fy-shan, each available in amber, cobalt, and emerald colorways. Read on to learn more about Fy-shan Glass Studio's contributions to the Heirloom Project and Onar's ethos as a designer.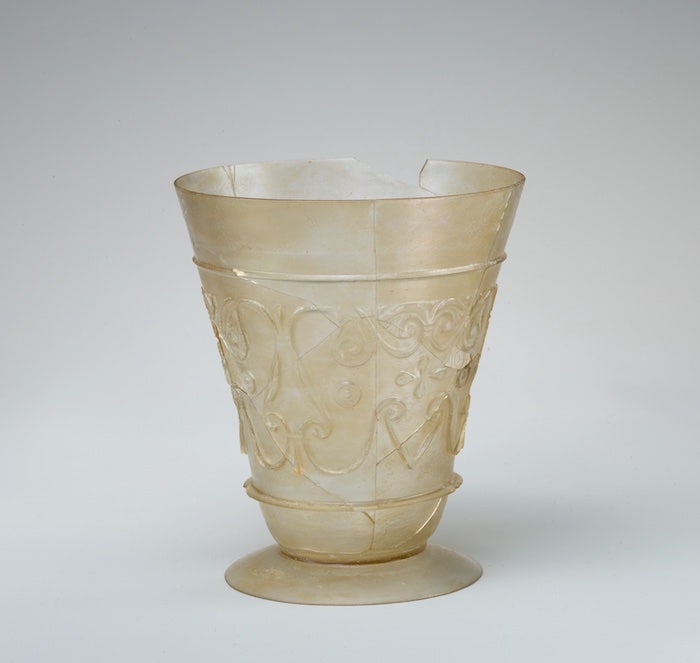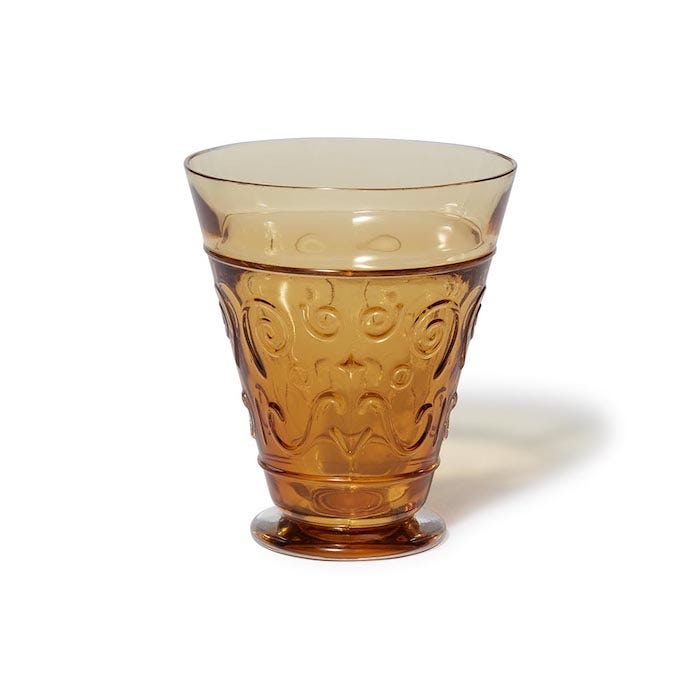 Tell us about yourself and your brand!
At the intersection between personal [narrative] and the collective memory of my Mediterranean heritage, I discovered in glass—a timeless vocabulary—a primary language to articulate ideas around unfinished identities, the construction of narratives across long time spans, complex historical connections, and the relationship between politics and society in the contemporary world. A life split between seas of traders, from my Aegean hometown of Söke [in western Turkey] to the both ancient and modern city of Istanbul, bathed by the Bosphorus Strait and the Marmara and Black Seas, glass has become more than a material for me—it is a living history, replete with cultural and social references embedded in the simultaneous translucency and opacity of deep time.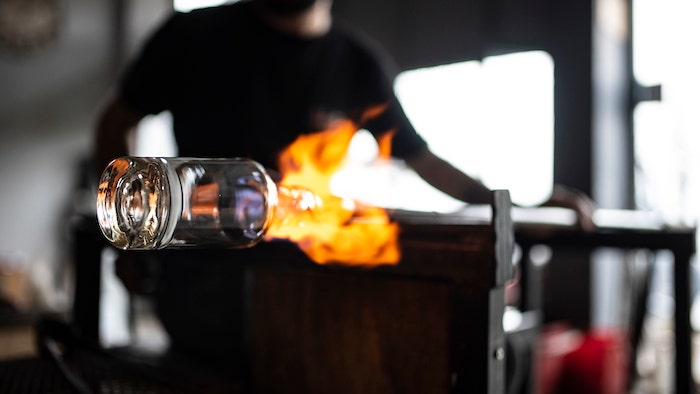 Fy-shan Glass Studio, located in Pera, Istanbul, was founded in 2011 with the aim to design and produce limited-edition functional art, sculptural objects, and lighting. [Our] collections are inspired by a wide range of sources, and also benefit extensively from my artistic career as I continue to show my work not only in Turkey, but also in Berlin, London, Stockholm, Venice, and New York. My dedication and focus on glass and expertise in several techniques—including blowing, casting, fusing, lamp-working, and cold-working—coupled with professional assistance in product design, production, and quality management enhances the timeless creations of Fy-shan Glass Studio.
What's your philosophy as a designer and artisan?
I see myself and my brand as a spokesperson for the geography and history I represent. While through the works we do, we continue to reflect on this heritage, we also give attention to supporting top-notch local artisans, and to sustainable and environmentally respectful designs.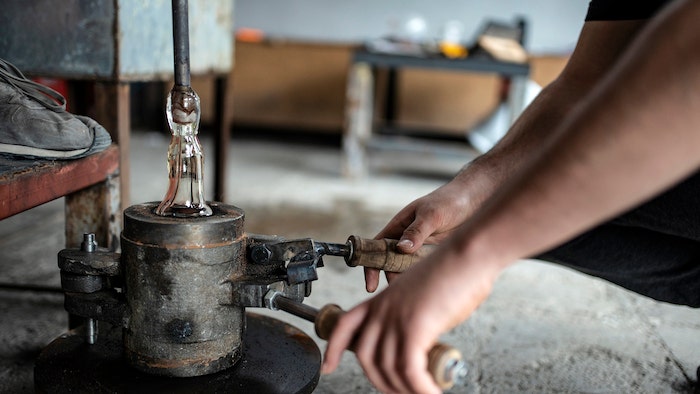 Periodically, Fy-shan Glass Studio introduces updated, innovative, and contemporary collections, coupled with excellent craftsmanship, which represent the artistic story behind their creation. Collaborations based on these collections with partnering multidisciplinary design studios and select international design galleries result in exclusive international projects and exhibitions.
How does that philosophy factor into the items you produce?
We aim for exquisite details and finishes and produce with creativity in mind. With each item, we try to outdo ourselves from the one before. We continuously contribute to the glassmaking in Istanbul and Turkey, and support our partners in every step of the design and production cycles.
Can you talk a bit about your contribution to the Heirloom Project?
As a glass artist who has been showing work in public and private museums around the world, I have a [tendency] to work with Islamic art departments due to the content of my art. Therefore, I know the collection at The Met, and have been reflecting on these pieces for a long time.
Given Madeline [Weinrib's] valued direction, we concentrated on three artifacts and went into discussions as to how we can bring them to contemporary use and interiors. The resulting pieces will be, I believe, an excellent representation of this effort.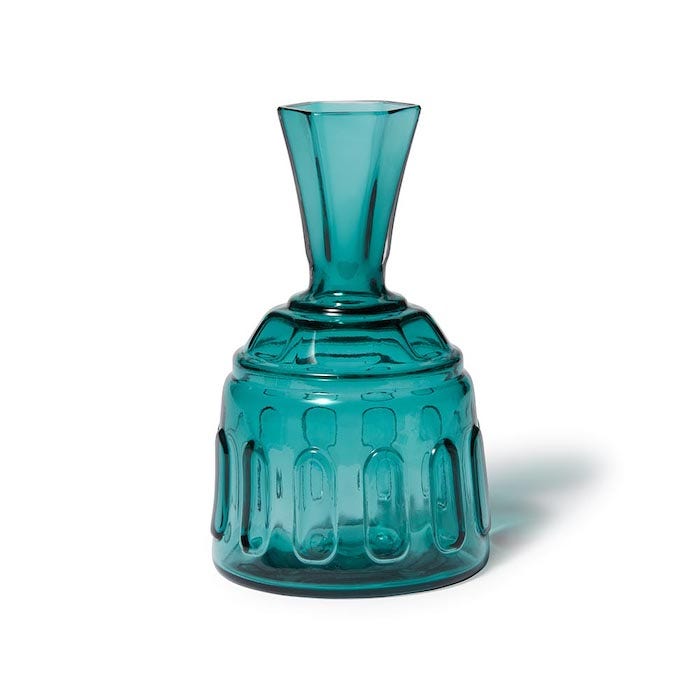 What excites you most about the Heirloom Project?
Celebrating the Islamic art department at The Met makes me proud, and this project will highlight the importance of artifacts from the region while communicating the importance of its global influence throughout the centuries. What populates American media is the conflicts in the Middle East, while there is so much more that the West misses out.
Is there anything in particular that you hope the public will learn from or appreciate about this initiative?
I think this initiative is very important for the United States. The US and Middle East…are politically under pressure, so cultural efforts that can bridge societies are even more [important]. Such efforts will, in turn, lead to political solutions. I do not want to pile a huge responsibility on this project, but when you create bridges, you create solutions. I, as a glass artist, create bridges.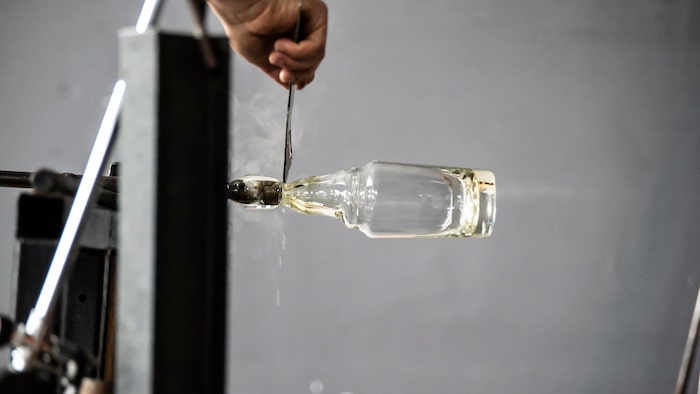 Where else do you typically derive creative inspiration from?
Mostly from nature and travels bathed [in] history. Everyday life also proves to be a catalyst for my work.
What's next for you?
I am working on a solo show for 2022 in Istanbul. I have not done a solo exhibition in my home country for a while now, and it will be a spillover from my work, Perched.