Showing 1 -
Art Jewelry & Watches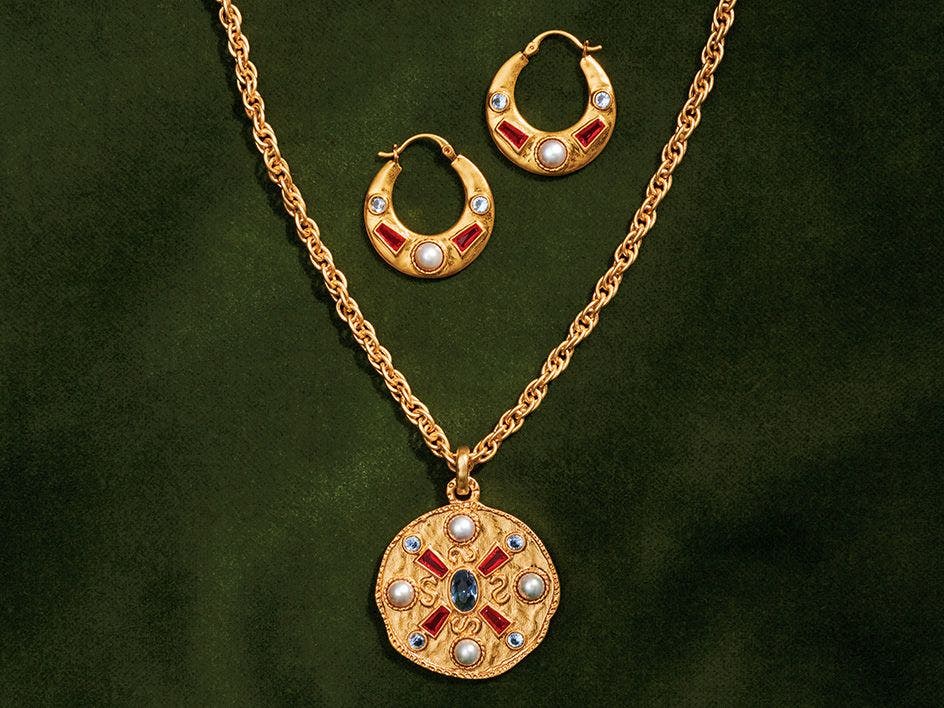 Medieval Jewelry Made Modern
Two stylish collections honor the Frankish taste for big, bold adornments.
Read more
The Metropolitan Museum of Art Store's selection of art-themed museum jewelry includes art-inspired
watches
, artistic
earrings
, fashion bracelets, statement earrings, stylish necklaces, and fine rings that take inspiration from the vast scope of The Met collection. Featuring unique art jewelry by skilled artisans working around the world and here in New York City, Met jewelry is adapted from or inspired by original artworks, with many finely crafted pieces works of art in themselves. Treat yourself to art
earrings
or an art
watch
, or gift memorable art jewelry from The Met Museum to someone special today.