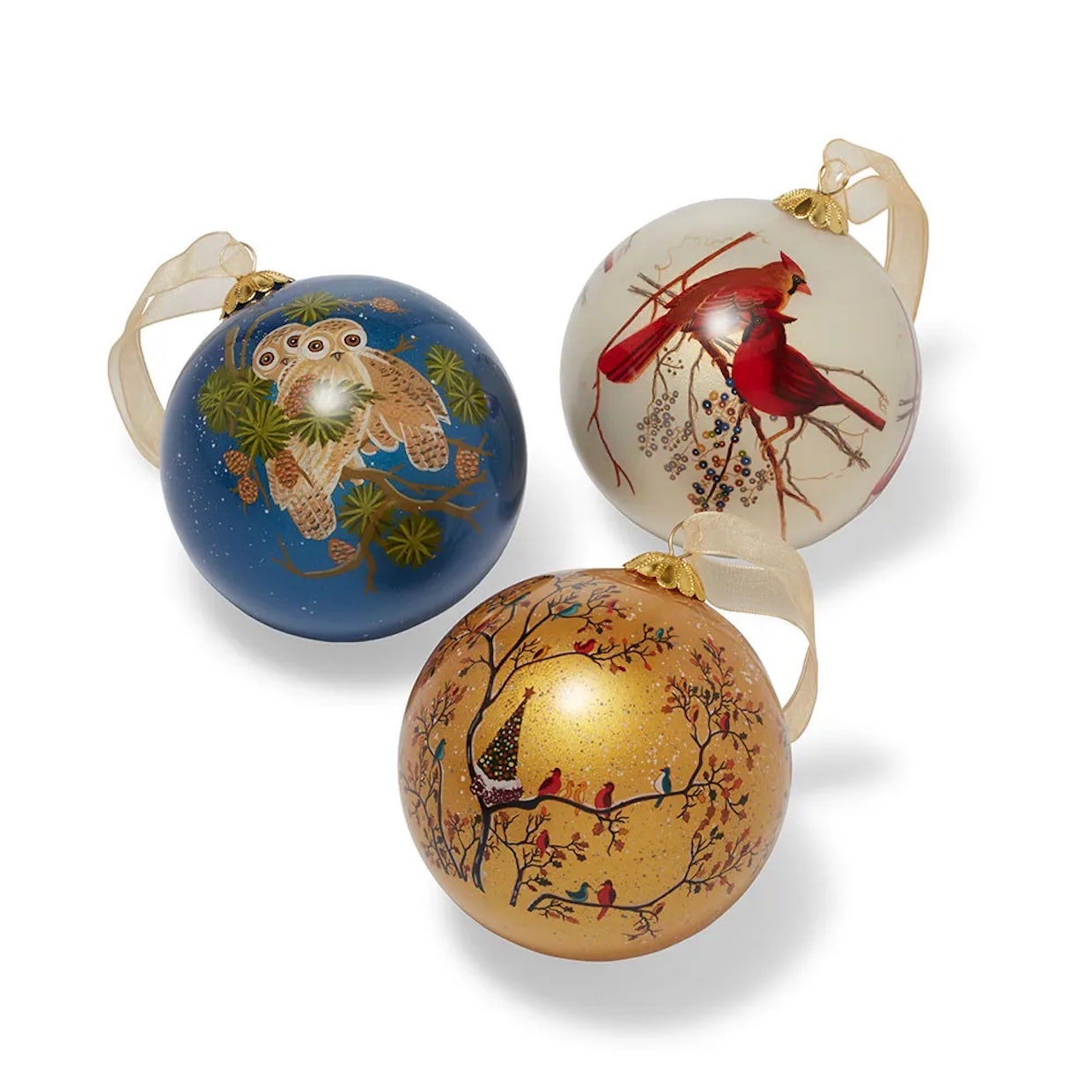 In honor of The Met's stewardship of so many handcrafted treasures from around the world, our glass ornaments are hand-painted using a centuries-old technique originating in China toward the end of the Ming dynasty (1368–1644).
Each artisan who produces our ornaments trains for at least a year, and spends between eight and 10 years honing the technique before they're considered an accomplished painter. Only about six ornaments are produced each day by way of this careful four-step process. First, a design is mapped out on the inside of the glass orb using a fine brush. Next, it's colored in—dark pigments are painted first, followed by highlights to lend depth and dimension to the motif. Finally, a thicker brush is used to apply the background color, before the cap and ribbon are placed on the top of the ornament and the process is complete.
This season, we're delighted to present a fresh fleet of hand-painted glass ornaments, each inspired by the Museum's encyclopedic collection and crafted according to this historic technique. Below, sneak a peak at the creation of an ornament belonging to our new Winter Birds Hand-Painted Glass Ornament Set, and shop this season's latest introductions.
Winter Birds Hand-Painted Glass Ornament Set
Each cheerful scene in this set of three hand-painted ornaments is based on a charming 20th-century American illustration. At left, a pair of adorable owls huddle together on a pine bough in a cozy picture (1971) by the illustrator duo Carl Tait (American, 1917–2011) and Lloyd Henson (American, n.d.). In the center is our ornament inspired by Adolf Dehn's (American, 1895–1968) Avian Holiday (1953), in which a colorful flock gathers around a glowing Christmas tree. Pictured on the right and in the clip above is a heartwarming winterscape originally made in 1977 by Janet Rumely (American, b. 1925).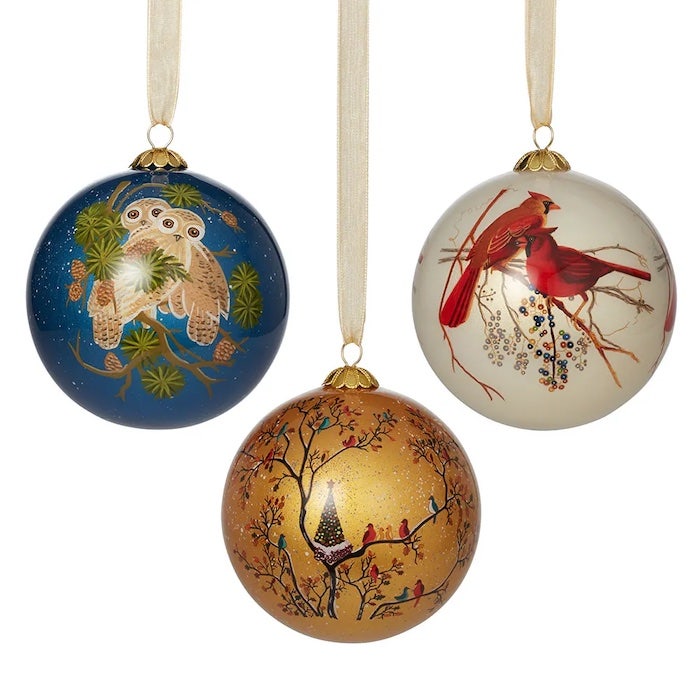 Unicorn in a Garden Hand-Painted Glass Ornament
The familiar image on this new ornament references The Unicorn Rests in a Garden (1495–1505), an iconic French and South Netherlandish textile in the Museum's holdings. The medieval masterwork—a fan favorite at The Met Cloisters—depicts a unicorn resting in a garden enclosure beneath a pomegranate tree, enveloped by a millefleurs backdrop of richly symbolic plants. Though it may have been created as a single image, it's considered one of the seven so-called Unicorn Tapestries, which rank among the most visually striking and complex extant artworks from the late Middle Ages.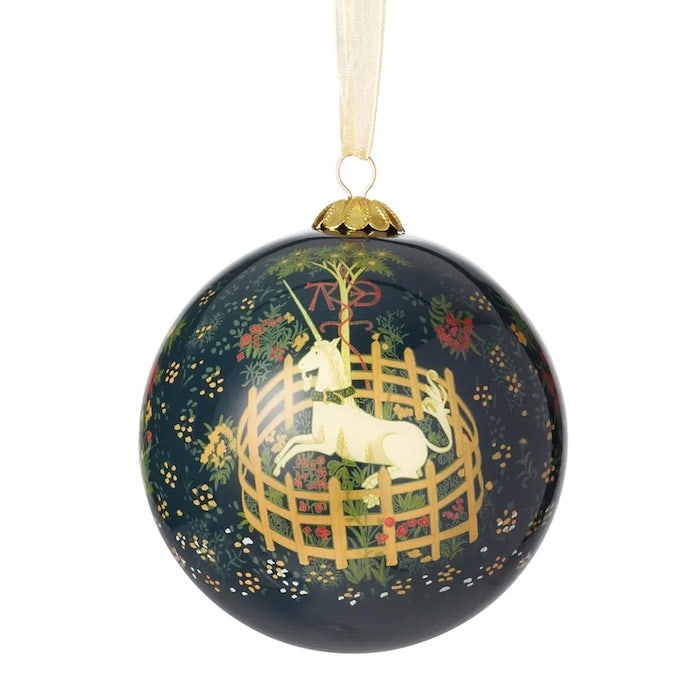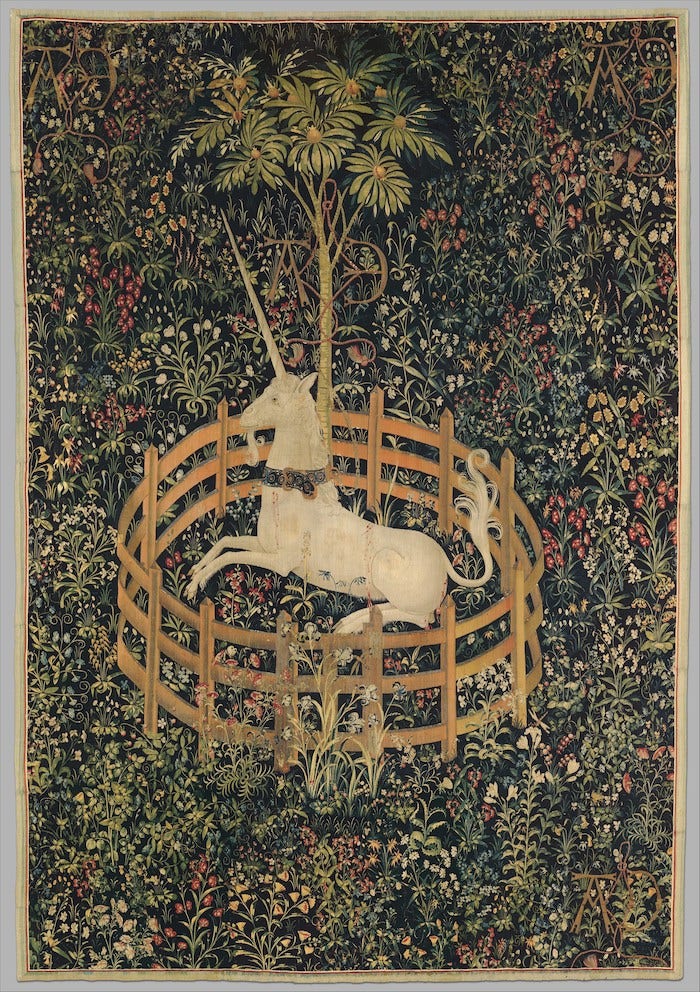 Dehn Spring in Central Park Hand-Painted Glass Ornament
Let the dreamy scene on our ornament whisk you away to a leisurely spring day in New York City. Adolf Dehn's Spring in Central Park (1941) depicts a verdant Sheep Meadow with midtown Manhattan landmarks—including the Hampshire House, Essex House, and the Empire State Building—rising in the distance. This bucolic watercolor, housed in The Met's Modern and Contemporary Art collection, is one of several seasonal vistas Dehn painted of Central Park and the New York skyline.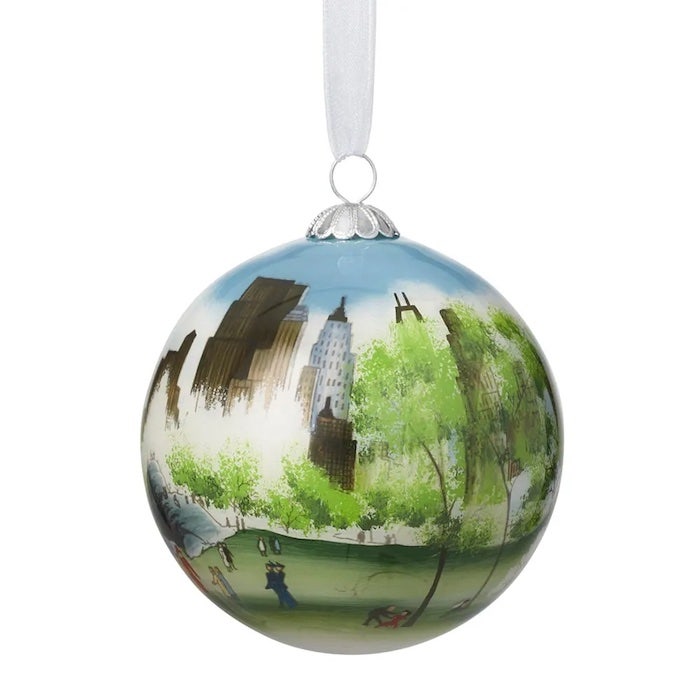 Tait-Henson Bower of Beauty Hand-Painted Glass Ornament
Bursting with colorful flora and lily-white doves, the festive tree on this golden glass ornament comes from Bower of Beauty (1966), a delightful painting by the celebrated artist duo Carl Tait and Lloyd Henson.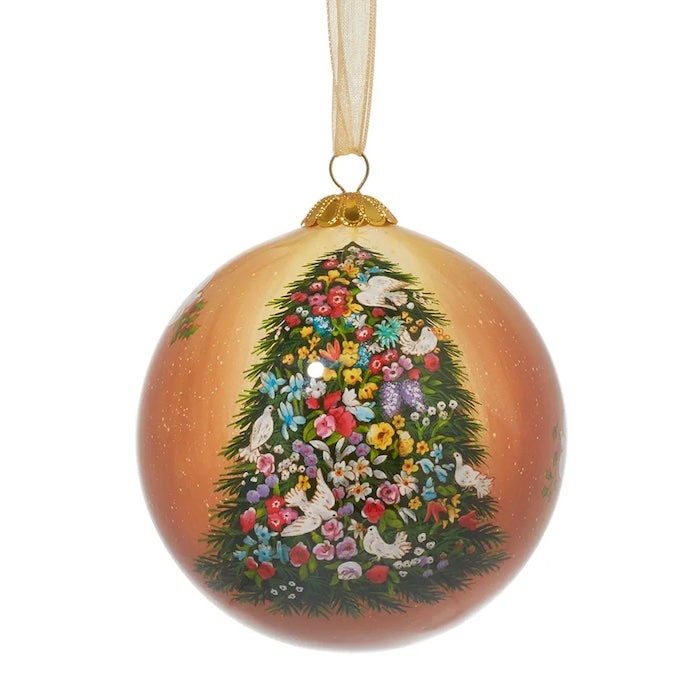 Tait-Henson Angel of the Evergreens Hand-Painted Glass Ornament
Tait and Henson are also behind Angel of the Evergreens (1964), the ethereal image celebrated on this hand-painted glass ornament.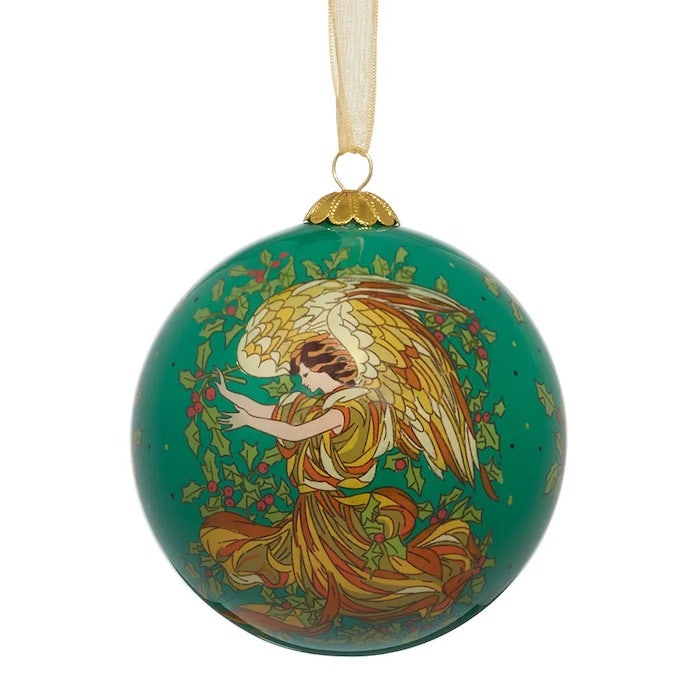 The Met Cloisters Hand-Painted Glass Ornaments
And, of course, we can't forget to mention this lush trio reinterpreting a selection of 16th-century plant studies by the Master of Claude de France, whose spectacular book at The Met Cloisters belongs to what's been called "the last flowering" of northern European manuscript illumination in the medieval tradition. The French artist immortalized garden variety species—including the corn poppy (Papaver rhoeas), the blackberry (Rubus sectio rubus), and columbine (Aquilegia vulgaris), as depicted in this set—not merely for their symbolic or medicinal values, but in celebration of their beauty. Illuminators working in Tours, France, where this book was made, were profoundly inspired by flora, and this particular volume undoubtedly influenced the botanical illustrations found in esteemed commissions linked to Queen Claude of France and Antoine de la Barre, Archbishop of Tours. Today, the plants represented in this magnificent manuscript can be found in the gardens at The Cloisters.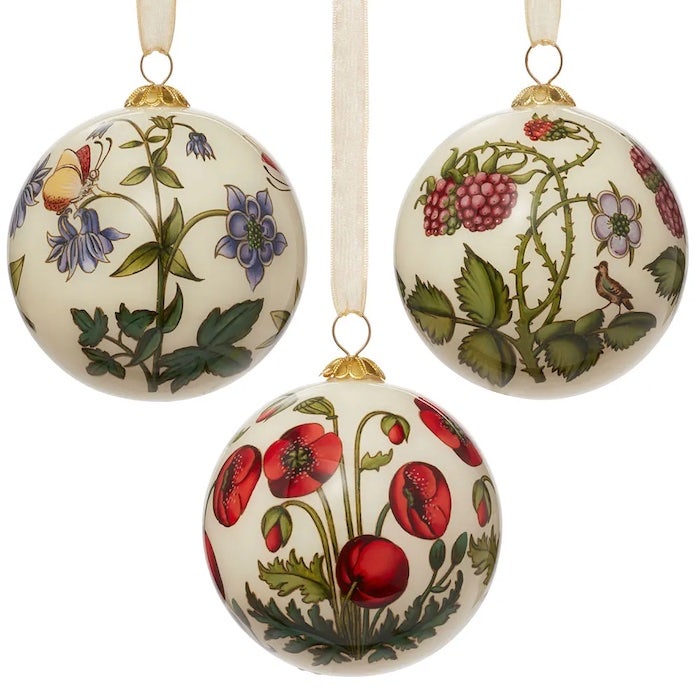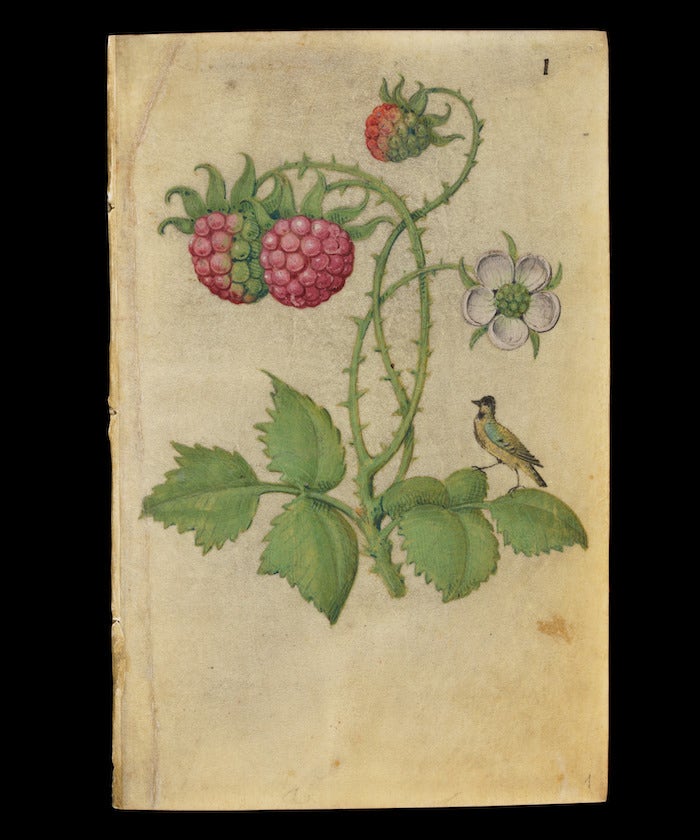 Shop our hand-painted glass ornaments online or in-store.