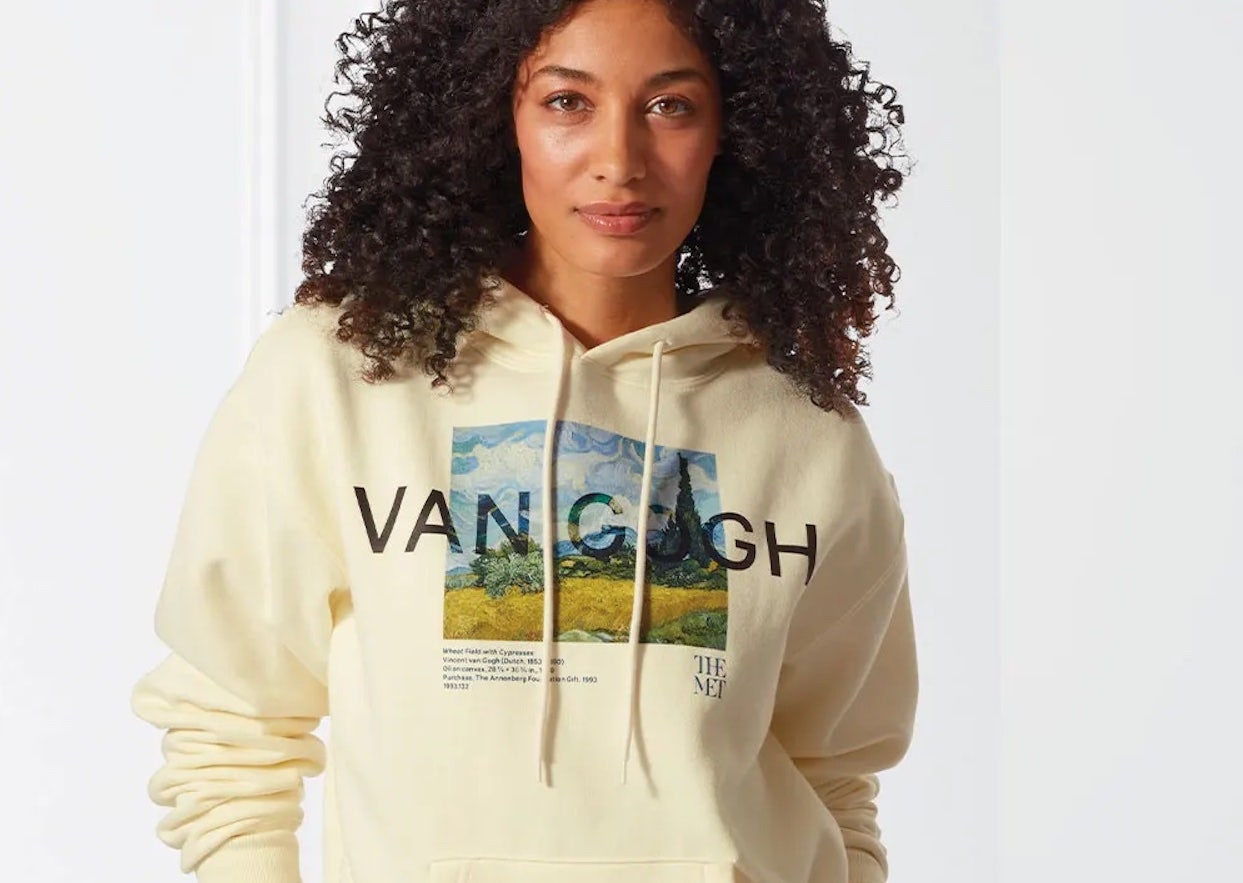 Vincent van Gogh (Dutch, 1853–1890) captured cypress trees with exuberance over the course of two years in the South of France. With their distinctive form, which he likened to an Egyptian obelisk, these towering trees both enchanted and challenged the artist.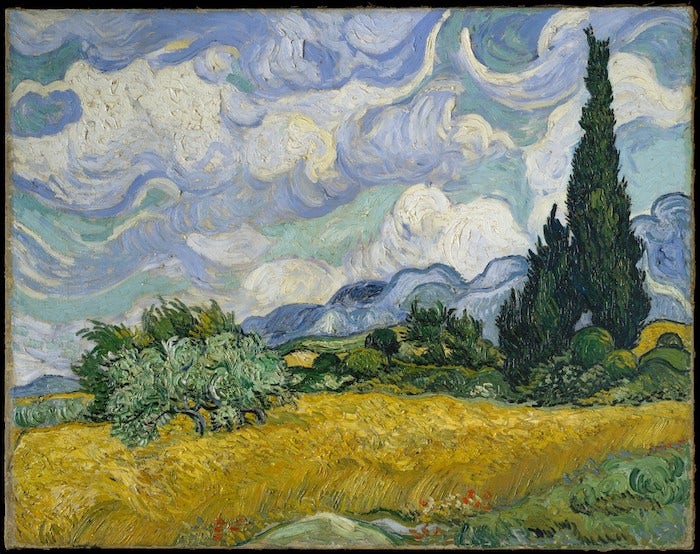 Van Gogh's Cypresses, on view at The Met Fifth Avenue from May 22 through August 27, 2023, is the first exhibition to focus on the "very tall and massive" evergreens immortalized in some of Van Gogh's most beloved images. The Starry Night (1889), a highlight of the Museum of Modern Art's collection, joins The Met's Wheat Field with Cypresses (1889) as the centerpiece of the presentation, which reunites drawings and illustrated letters with such landmark paintings, and offers an unprecedented perspective on this recurring motif in Van Gogh's inimitable body of work.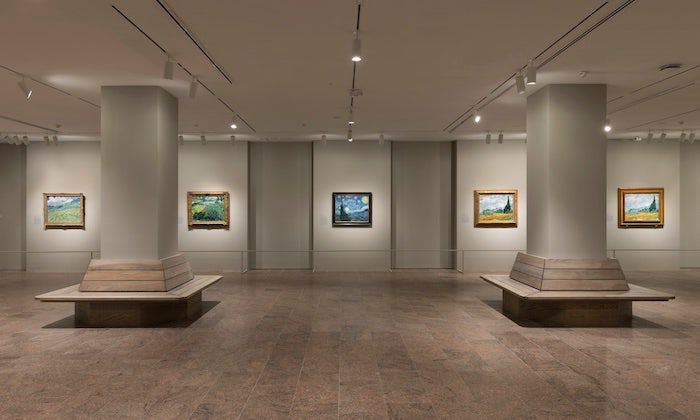 Shop our full collection of new and best-selling Van Gogh–inspired designs in-store and online, and sneak a peek at a few of our favorites below.
Van Gogh's Cypresses Exhibition Catalogue
This richly illustrated publication by Susan Alyson Stein, The Met's Engelhard Curator of 19th-Century European Painting, retraces Van Gogh's inspired response to cypresses as they gained ground in his works and artistic thinking over the course of his sojourn in the South of France. Van Gogh's Cypresses illuminates the backstory of his invention for the first time, from his initial investigations of the motif in benchmark drawings from Arles to his realization of their full evocative potential in such iconic canvases as The Starry Night and Wheat Field with Cypresses, painted at the asylum in Saint-Rémy.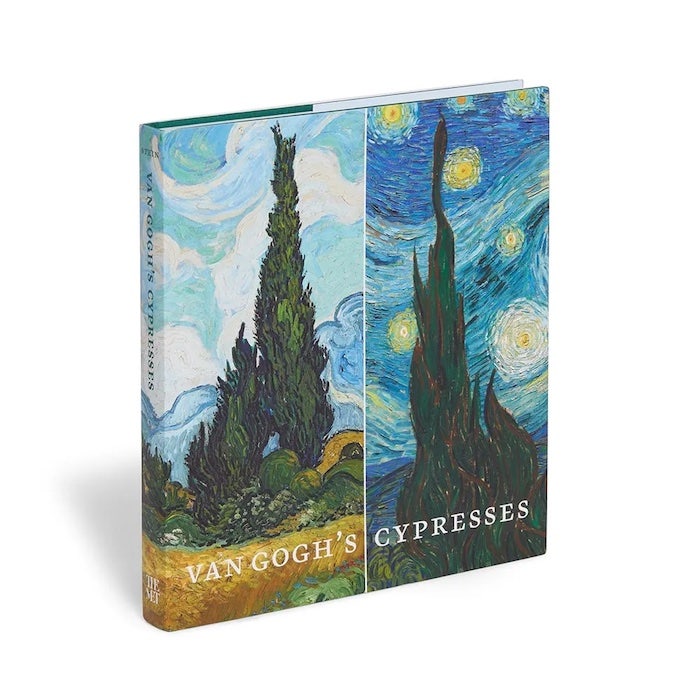 Including essays by Charlotte Hale, Silvia Centeno, Alison Hokanson, and Marina Kliger, this volume provides further insight into Van Gogh's creative process through a technical study focused on two celebrated works from the artist's epic painting campaign of June 1889. The visual and literary heritage of the cypresses is featured in a compilation of images and excerpts from 19th-century poetry, novels, and travel writing—many translated into English for the first time.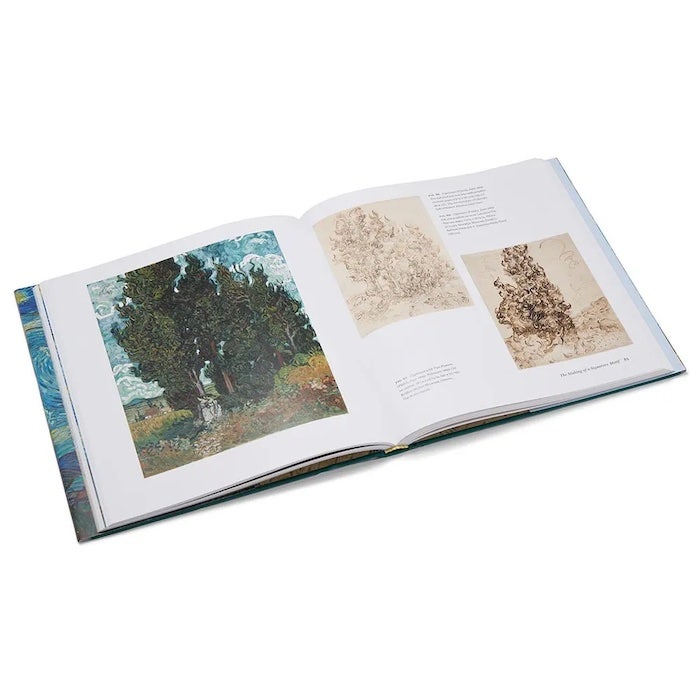 Van Gogh Wheat Field with Cypresses Oversize Oblong Silk Scarf
Van Gogh began a series devoted to cypresses during his convalescence at the asylum in Saint-Rémy, which yielded The Met's Wheat Field with Cypresses among other significant canvases such as The Starry Night. Our luxurious silk scarf pays homage to this majestic view, which the artist regarded as one of his "best" summer landscapes.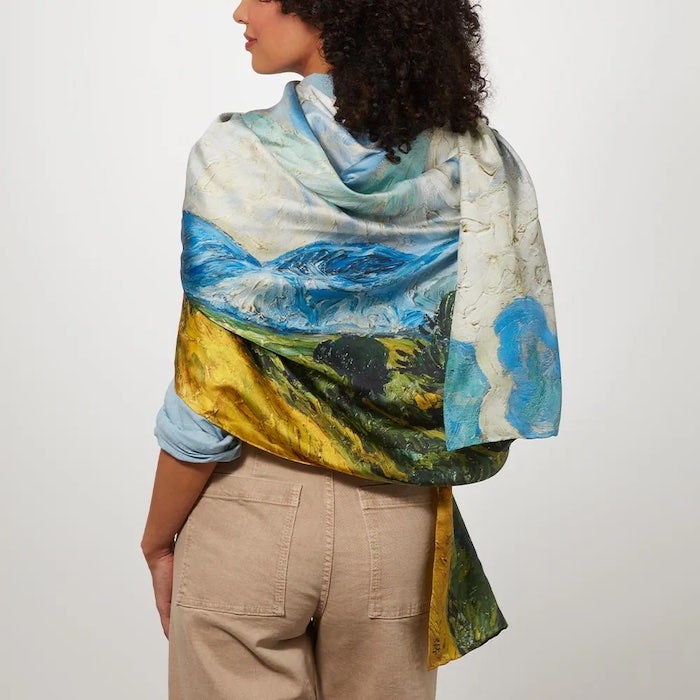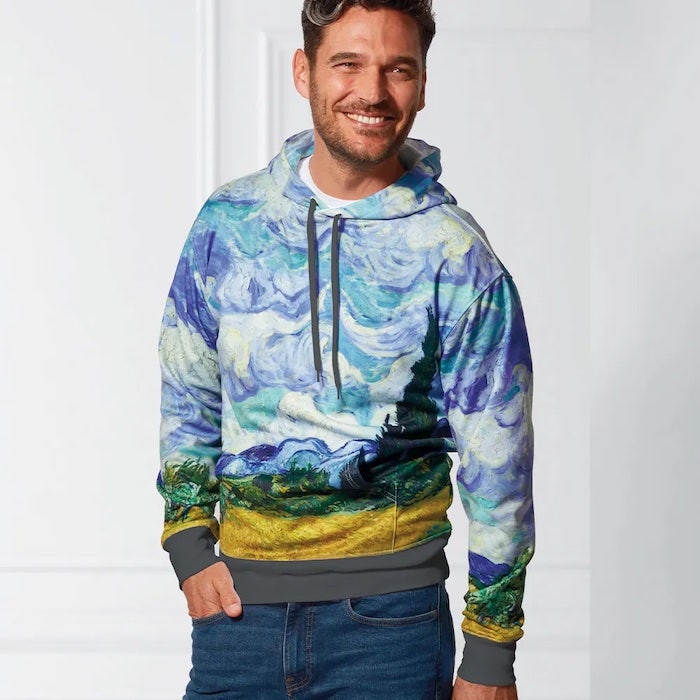 Van Gogh Wheat Field with Cypresses Cotton Canvas Accessories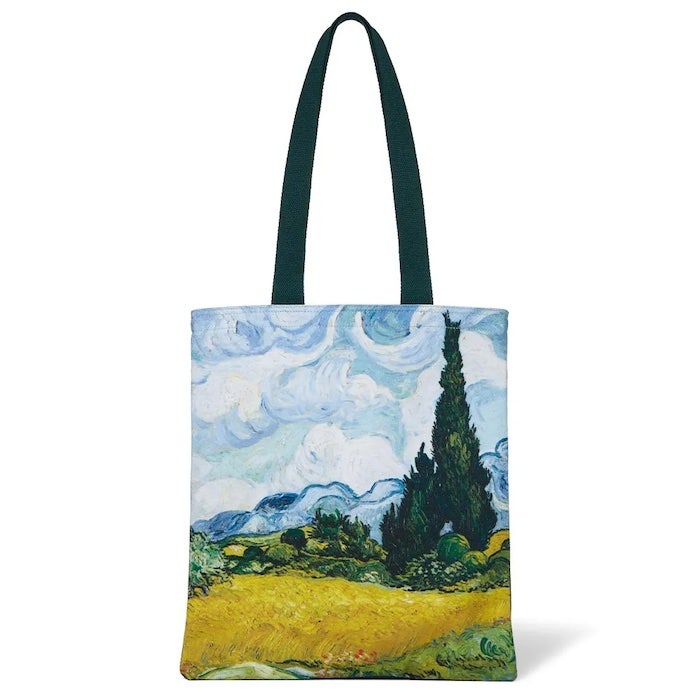 Van Gogh Deluxe Engagement Calendar
Celebrated the world over for his captivating colors and lively brushwork, Van Gogh pursued various vocations before becoming an artist at the age of 27. He subsequently produced an outpour of inspired images. This weekly engagement calendar unites 56 of Van Gogh's renowned still lifes, portraits, and landscapes from The Met collection and beyond.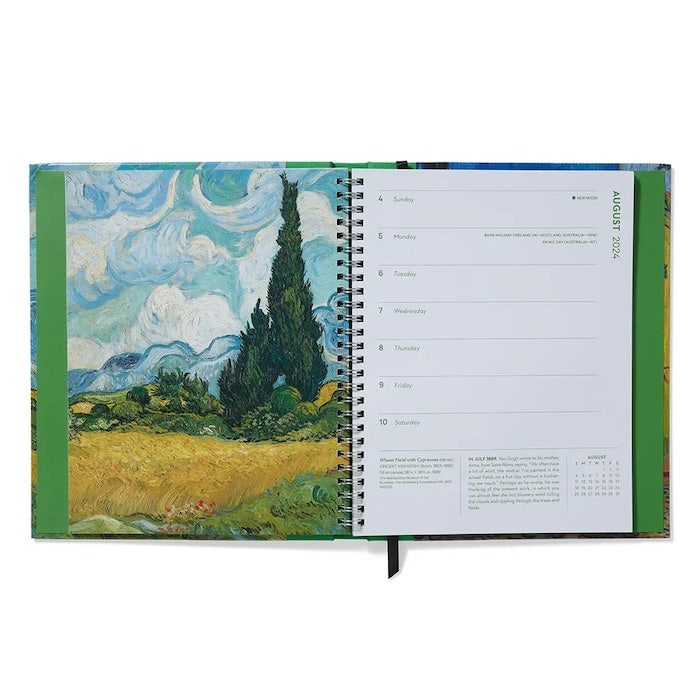 Van Gogh Wheat Field with Cypresses Oversize Puzzle
One thousand pieces form one magnificent landscape in our oversize puzzle.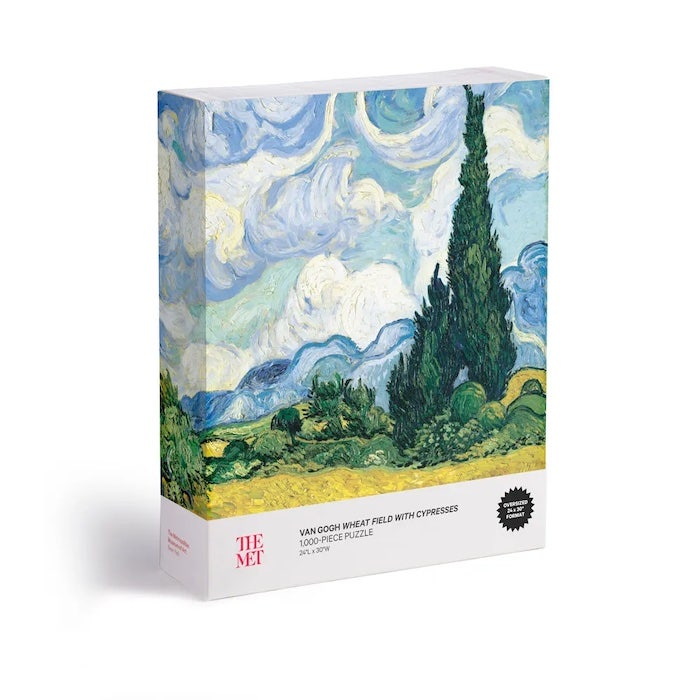 Van Gogh Wheat Field with Cypresses Mug and Tea Towel
Our set for the home makes a great gift.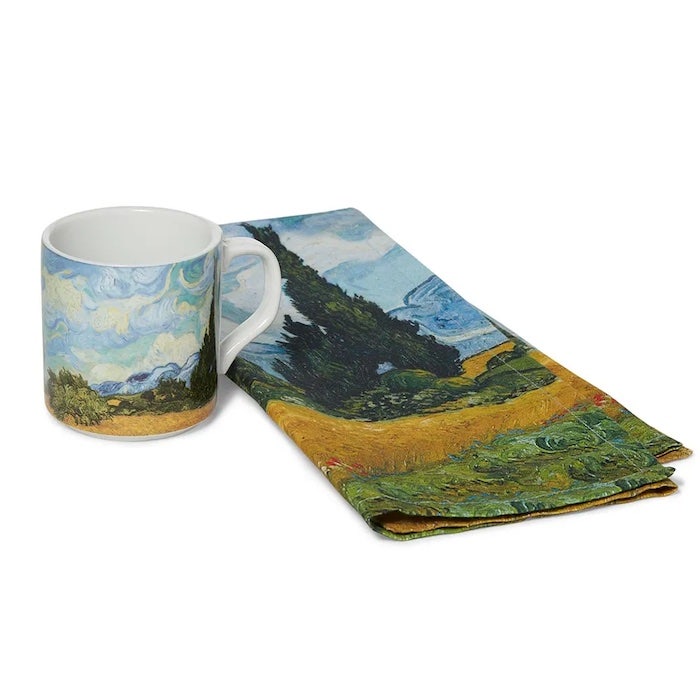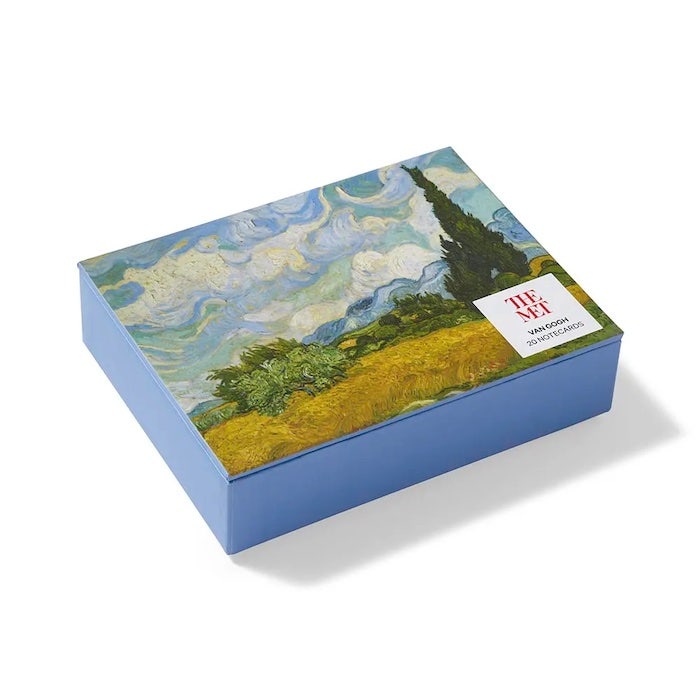 Or, opt for this handcrafted quilled card, which beautifully reimagines the painting's characteristic swirls and undulations.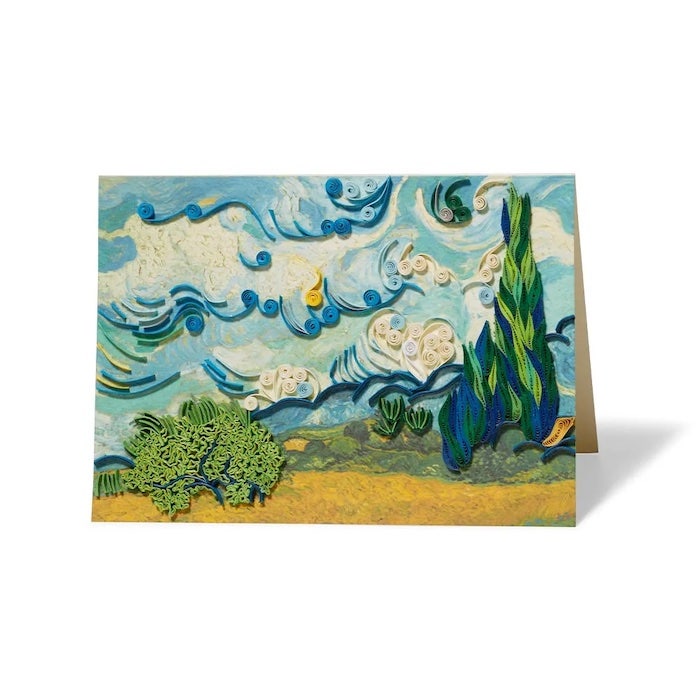 What the Artist Saw: Vincent van Gogh
This charming illustrated series considers what inspired famous artists, and encourages the creation of new works. What the Artist Saw: Vincent van Gogh introduces little ones to the self-portraits, landscapes, and still lifes of this visionary artist.