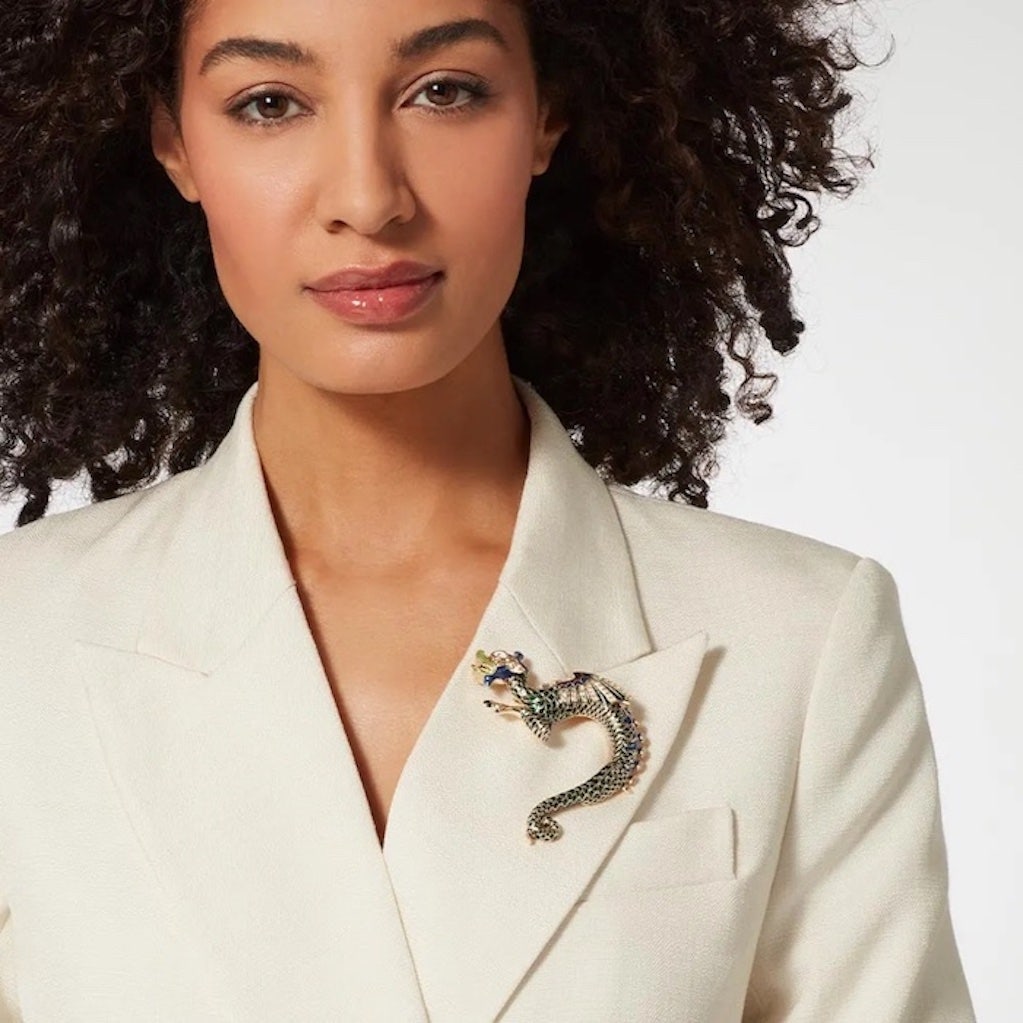 Among the lavish treasures housed in The Met's European Sculpture and Decorative Arts collection is a ewer (a kind of vase-shaped pitcher) of mythic proportions. The fantastical tails and scales that form the ewer's base support a smoky rock-crystal basin, fiercely protected by a gold, enamel, and diamond dragon, whose serpentine form creates a head-turning handle.
No wonder this extraordinary piece caught the eye of the storied author, critic, and connoisseur William Beckford (British, 1760–1844), who purchased it from a London antiques dealer in 1819. Beckford was an eccentric character whom Lord Byron famously referred to as "England's wealthiest son" for the legendary riches he inherited from his father, and with that fortune he amassed one of the grandest collections of his day. The ewer, then believed to be a creation of the distinguished Italian Renaissance goldsmith Benvenuto Cellini (Italian, 1500–1571), was the perfect addition to Beckford's sublime country estate, Fonthill Abbey.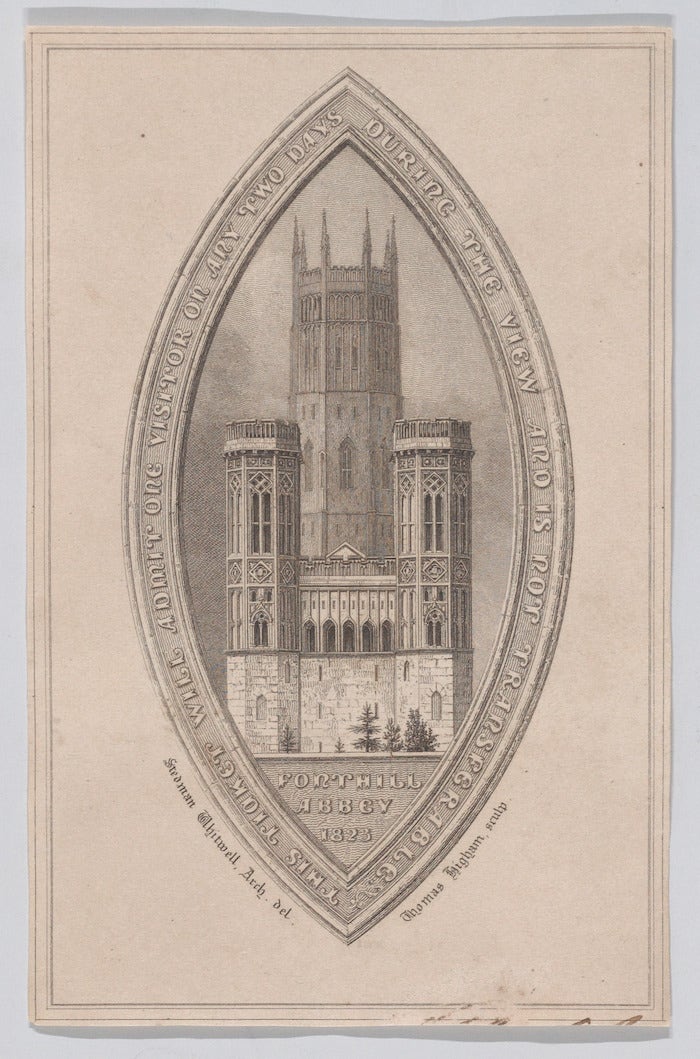 As it turns out, though this spectacular vessel boasts Renaissance-style opulence, it's not the work of Cellini. When it entered the Museum's collection in 1982, a reexamination of its design and technical assembly determined that it was more likely produced around 1680 in the Bohemian workshop of Ferdinand Eusebio Miseroni (Italian, active Prague, working 1656–84), with its gold mounts added much later in Paris during the early 19th century.
Despite its revised scholarship, the ewer still dazzles visitors to Gallery 542 at The Met Fifth Avenue. Two centuries after it charmed Beckford, it commanded the attention of our designers, who were scouring the Museum's holdings for a work that they could translate into a showstopping brooch. With its fabulous detailing, bold colors, and folkloric fauna—a current style trend—The Met's ewer ticked all the boxes. Newly inspired, they began the design process with CAD (computer-aided design) drawings mapping out what would become our best-selling Bohemian Dragon Brooch.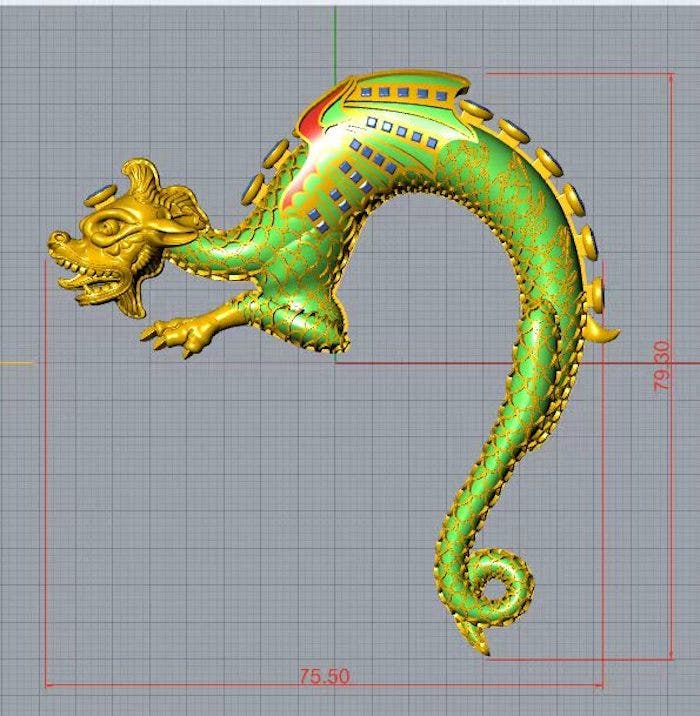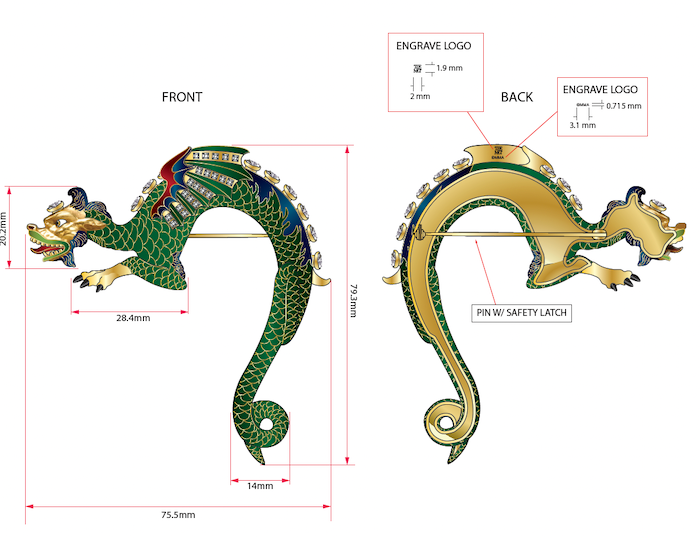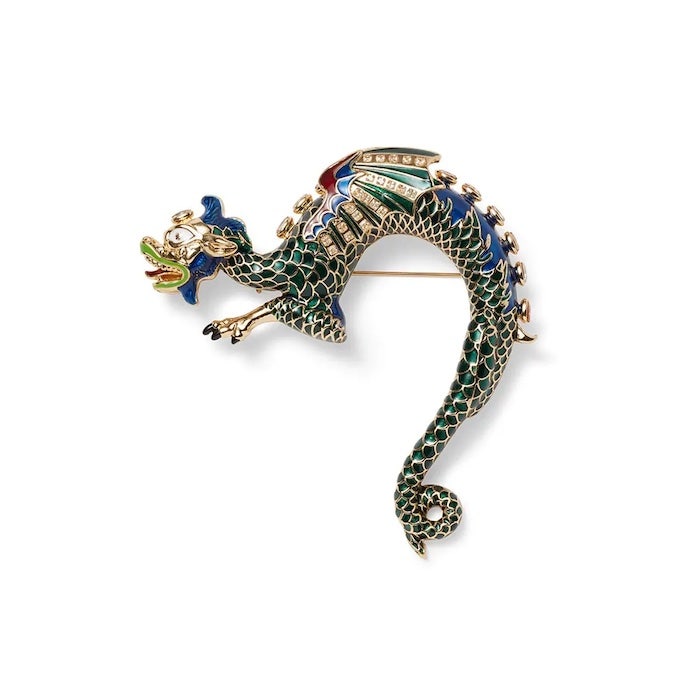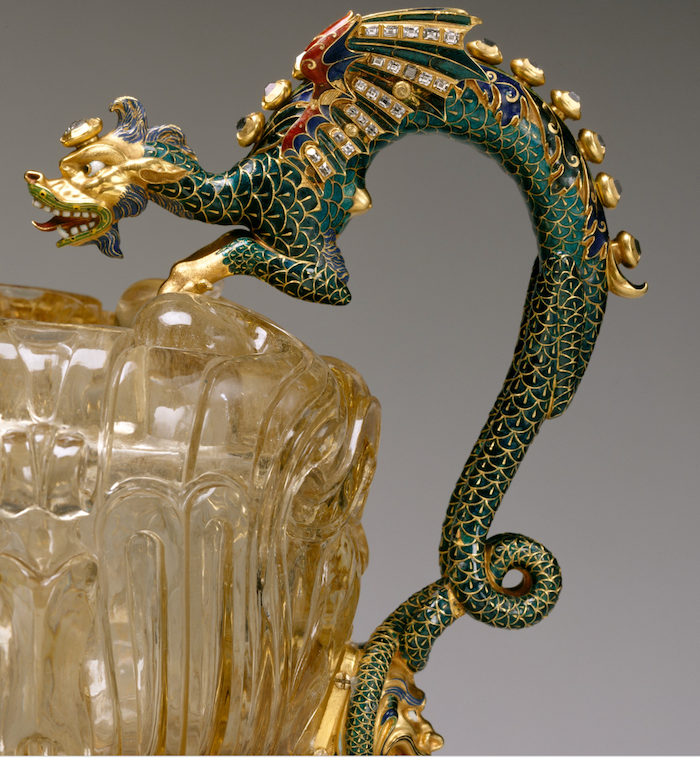 This statement-making adornment celebrates the ewer's whimsy and artistry with hand-painted enamel and sparkling Czech stones accenting the dragon's head, back, and wings. This standout brooch is proudly unusual, and sits strikingly on any lapel.
Our since-expanded line of Bohemian Dragon Jewelry includes hoop earrings and a magnifier pendant necklace (coming soon), both of which adapt the floral and foliate motifs beneath the ewer's basin.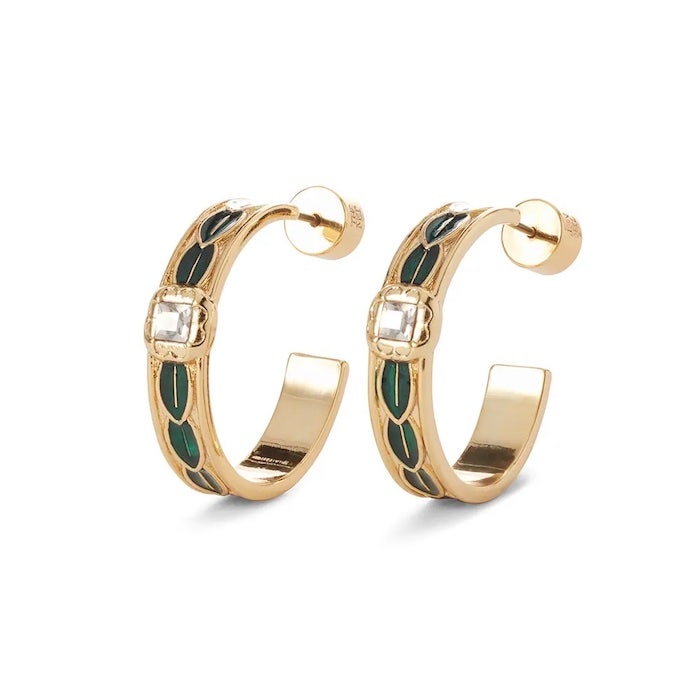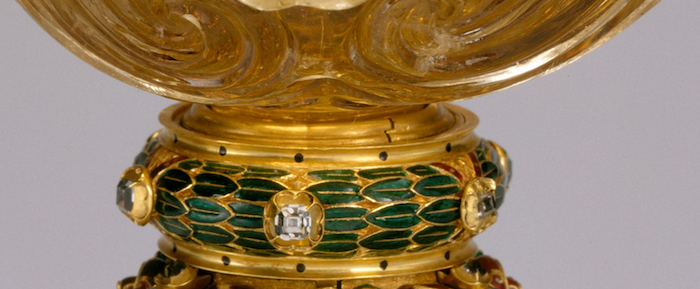 The amber color of our drop earrings evokes the basin itself (shown below), while the design on the studs reimagines the subtle flora along the ring beneath the basin (shown above), and square-cut Swarovski® crystals recall the diamonds punctuating the dragon's wings.