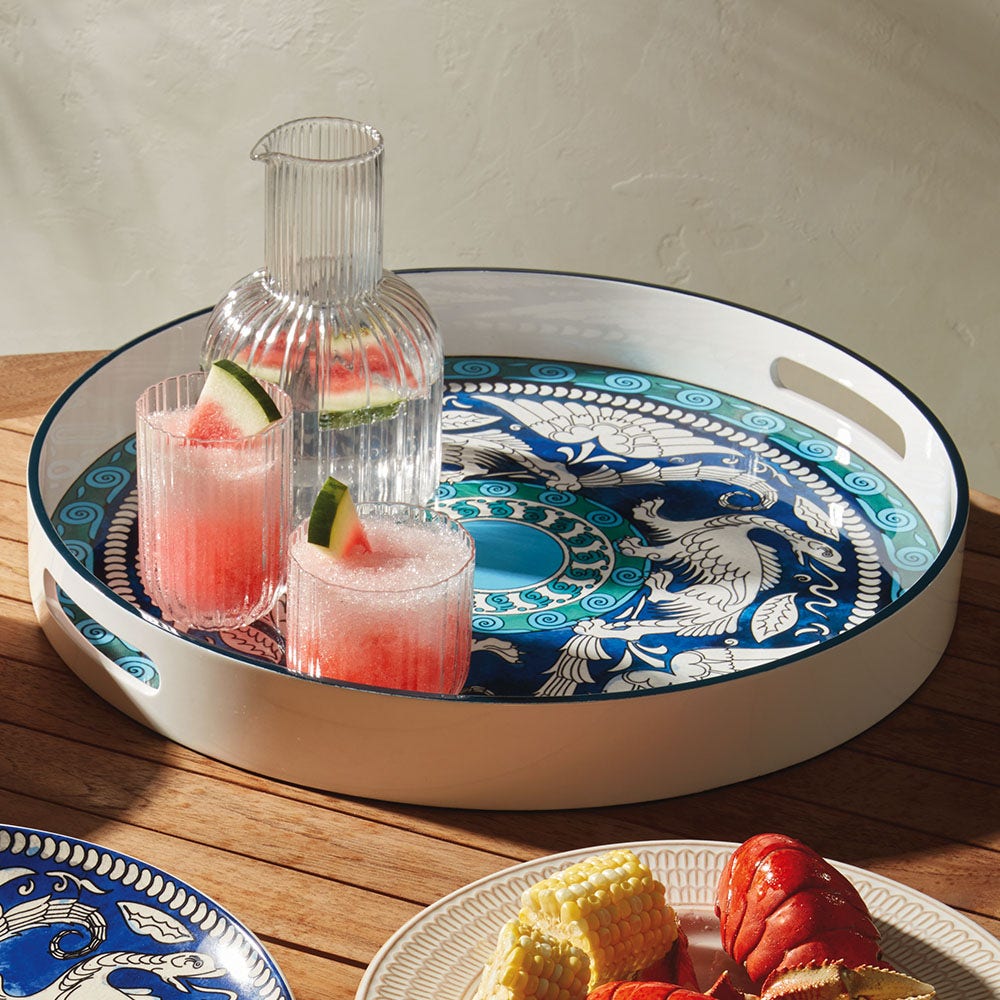 William De Morgan's (British, 1839–1917) whimsical wares are among the most significant examples of 19th-century British ceramics. Having launched his career producing stained glass for the great William Morris (British, 1834–1896), leader of the British Arts and Crafts movement, De Morgan developed a keen eye for color and yielded exceptionally vivid vases, tiles, and plates. Our De Morgan Stylized Dragons collection celebrates the decorative artist's fascination with this mythological motif as interpreted on a striking plate (ca. 1890–1907) made for Sands End Pottery (British) and now on view in The Met's British galleries.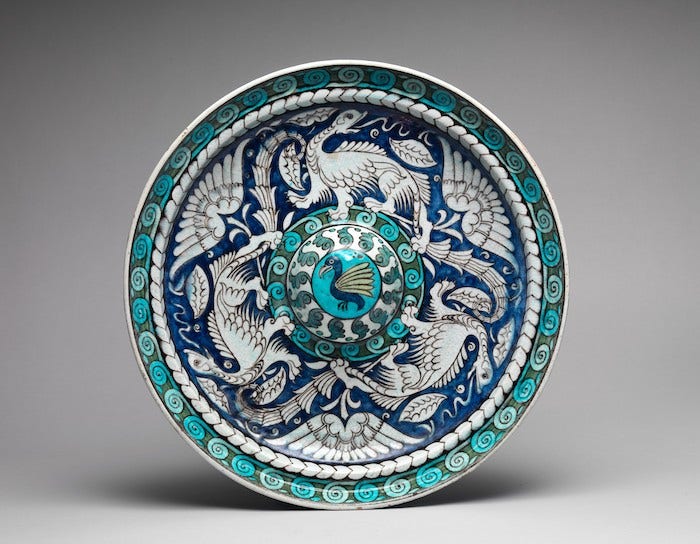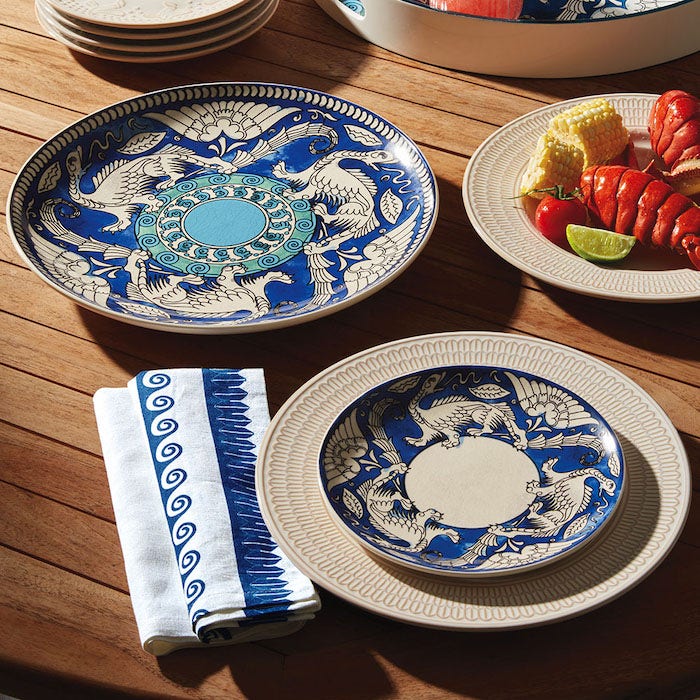 De Morgan established his own pottery firm in 1869, his unique designs a confluence of aesthetic influences, from Italian Renaissance maiolica to Iznik treasures produced for the Ottoman court and Pre-Raphaelite medievalism. Having attended the Royal Academy in London with various members of the Pre-Raphaelite circle—a secret "brotherhood" of rebellious British artists who sought to revive the luminous palette and noble themes of the late medieval and early Renaissance period before Raphael—De Morgan was familiar with and influenced by the group's nostalgic style. He would eventually marry the Pre-Raphaelite associate Evelyn De Morgan, and it was through the Pre-Raphaelite artist Henry Holiday that he met William Morris.
De Morgan was introduced to Morris around 1863. It was an opportune time for their paths to cross; Morris's newly founded decorative arts partnership, Morris, Marshall, Faulkner & Co., was gaining traction for their Gothic Revival interiors. De Morgan's subsequent experiments in stained glass for Morris revealed new possibilities for the medium, which he would apply to the ceramic arts.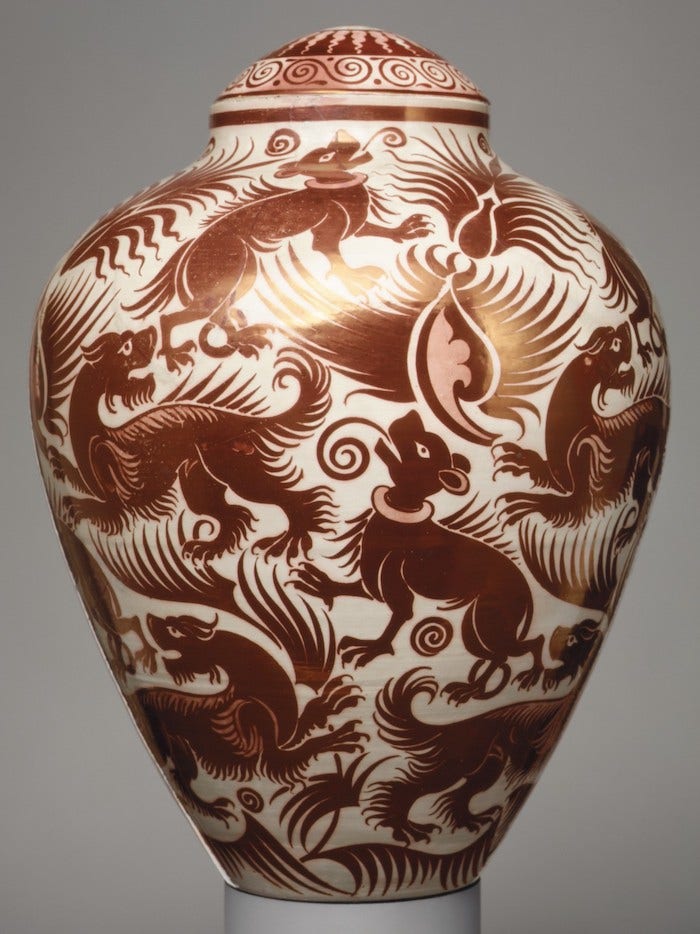 The son of a mathematician, De Morgan possessed an inquiring mind. In the process of exploring the properties of stained glass, he noticed that constricting the flow of oxygen in the kiln created a metallic luster, its opalescent quality reminiscent of the lusterware dating back to 9th-century Mesopotamia and adapted throughout the Middle East and Renaissance Europe. De Morgan would eagerly revive the historic art form, as seen in a charger (1882–88) inspired by 15th-century Hispano-Moresque wares. Forged for Merton Abbey Pottery Works (British), it was once owned by Morris, who displayed a collection of ceramics on his mantelpiece in Kelmscott Manor. It's now on view in Gallery 516 at The Met Fifth Avenue.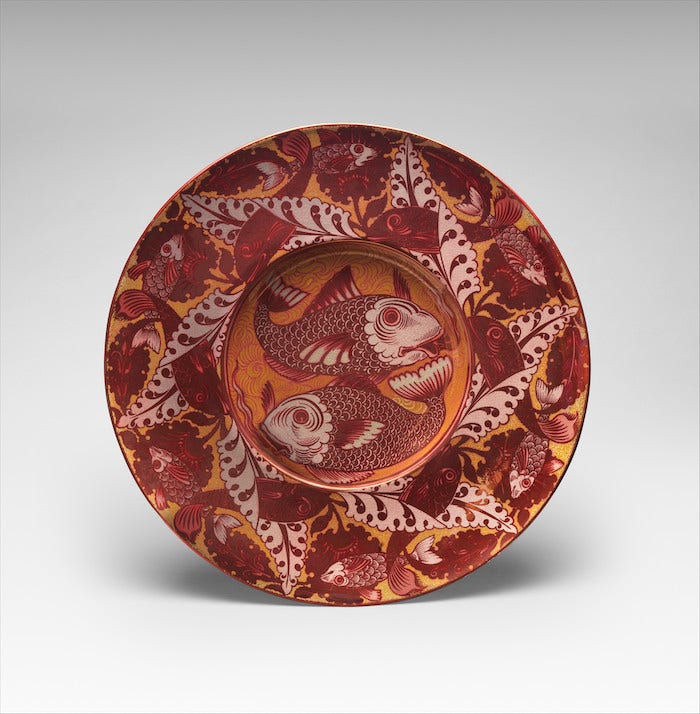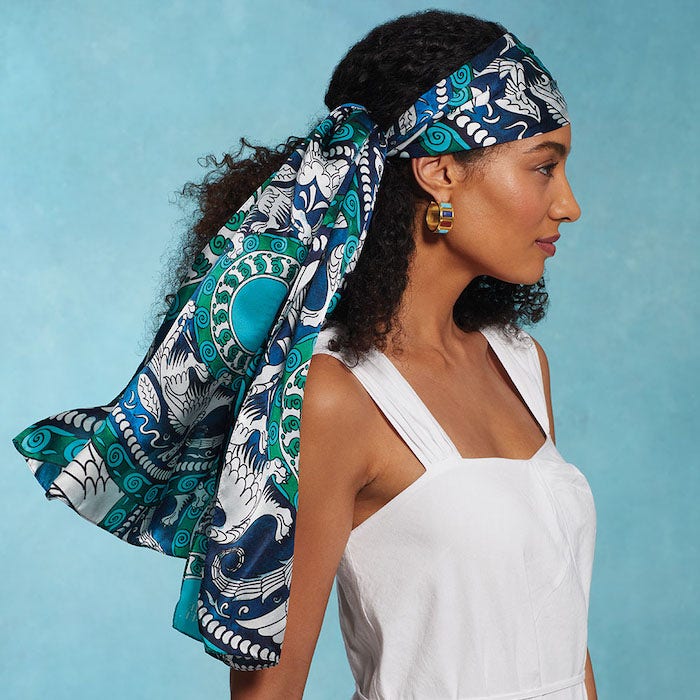 Shop De Morgan Stylized Dragons in-store and online.