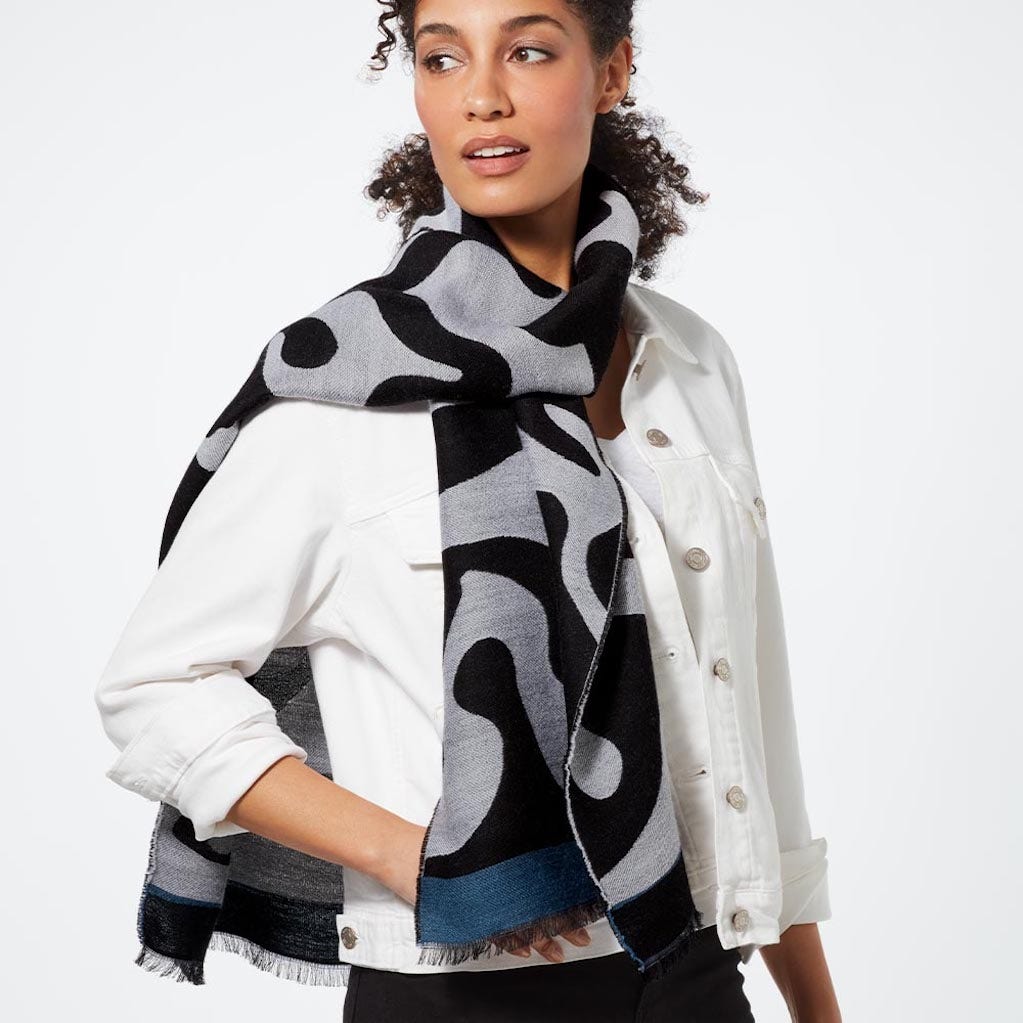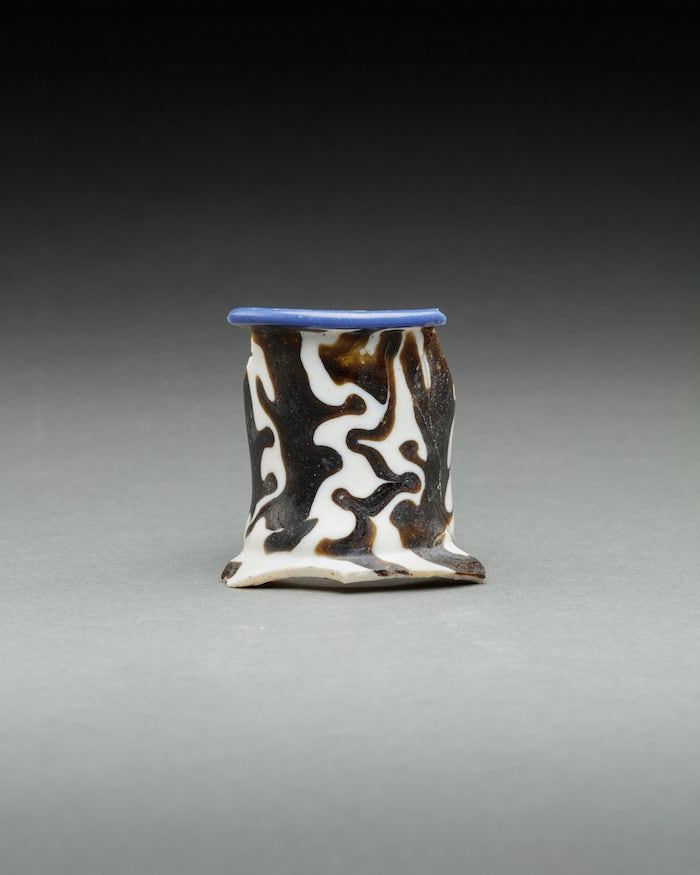 On view in Gallery 118 at The Met Fifth Avenue, this striking piece dates to the reign of Amenhotep II in Egypt's Dynasty 18. During the reign of his father, Thutmose III, glass objects were imported from the Near East; but as Egyptian artisans had over a millennium of experience producing faience—a ceramic material made in a spectrum of brilliant blues—they swiftly mastered the similar art of glassmaking, which reached a high level of virtuosity by late Dynasty 18.
Reimagining the fragment as a collection of glass jewelry was one option, but translating a work of glass into a modern-day textile was a more intriguing prospect to our designers, who envisioned a unisex scarf adapting the bottle's mesmerizing decoration and versatile color palette.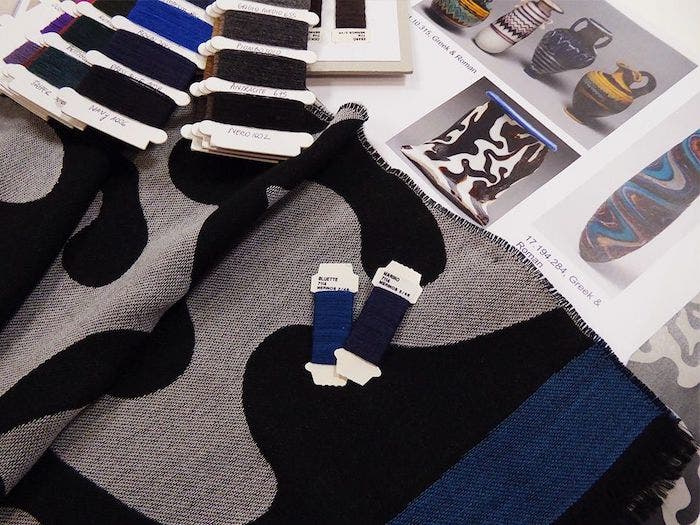 The process of realizing the Egyptian Swirled Glass Unisex Scarf began with preliminary CAD (computer animated design) drawings. Once the design was finalized, it was sent to our vendor in Italy to be woven on a Jacquard loom, a type of machine that revolutionized textile production upon its development by Joseph-Marie Jacquard (French, 1752–1834) in 1801. Previously, weavers required the assistance of a "drawboy," who helped guide the textile's vertical warp threads. The Jacquard loom mechanized the role of the drawboy, significantly increasing the efficiency of textile production while allowing for the creation of more complex and precise patterns.
The marbling on the body of the Museum's bottle fragment is reinterpreted in black against a goes-with-everything heather gray, and the blue rim on the original is represented on two of the scarf's self-fringe borders.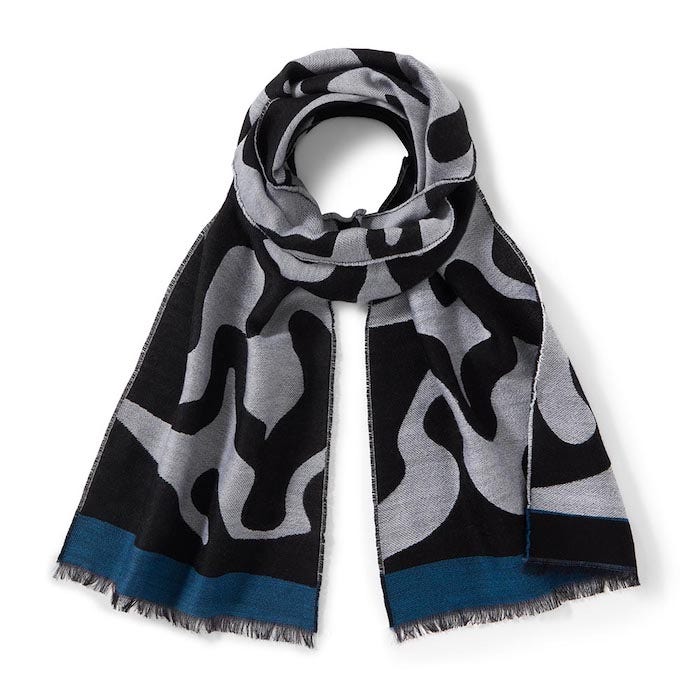 The Egyptian Swirled Glass Unisex Scarf was thoughtfully crafted in a wool-and-silk blend to be wearable and durable but also soft and lightweight. It joins our collection of brand-new fall scarves, inspired by paintings, tapestries, textiles, and other treasures in The Met collection.