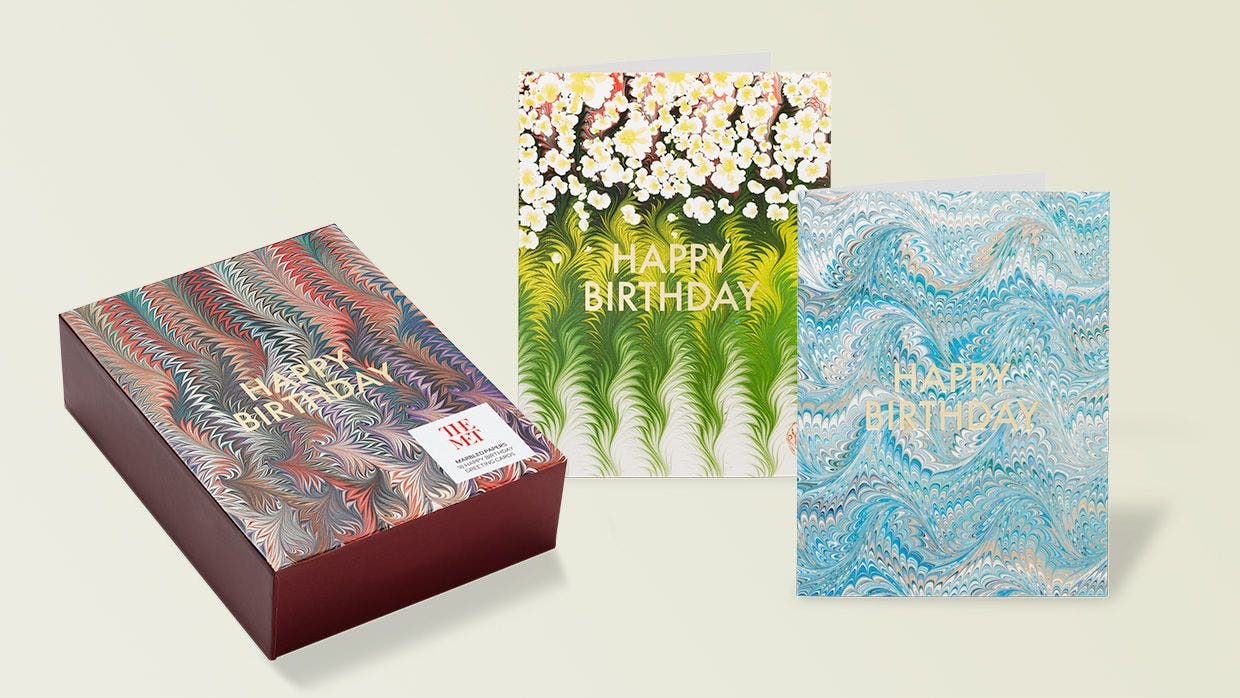 The centuries-old practice of marbling paper yields eye-catching patterns awash in color. Some designs are spontaneous, others are controlled; and while techniques vary between cultures, marbling typically refers to a method of transferring colorants from the surface of a water bath onto a piece of paper.
Marbled papers have long played a crucial role in the art of bookbinding around the world. Ebru (Turkish) or abru (Persian) is a decorative technique that commonly frames pages of calligraphy or poetry in Islamic manuscripts and albums.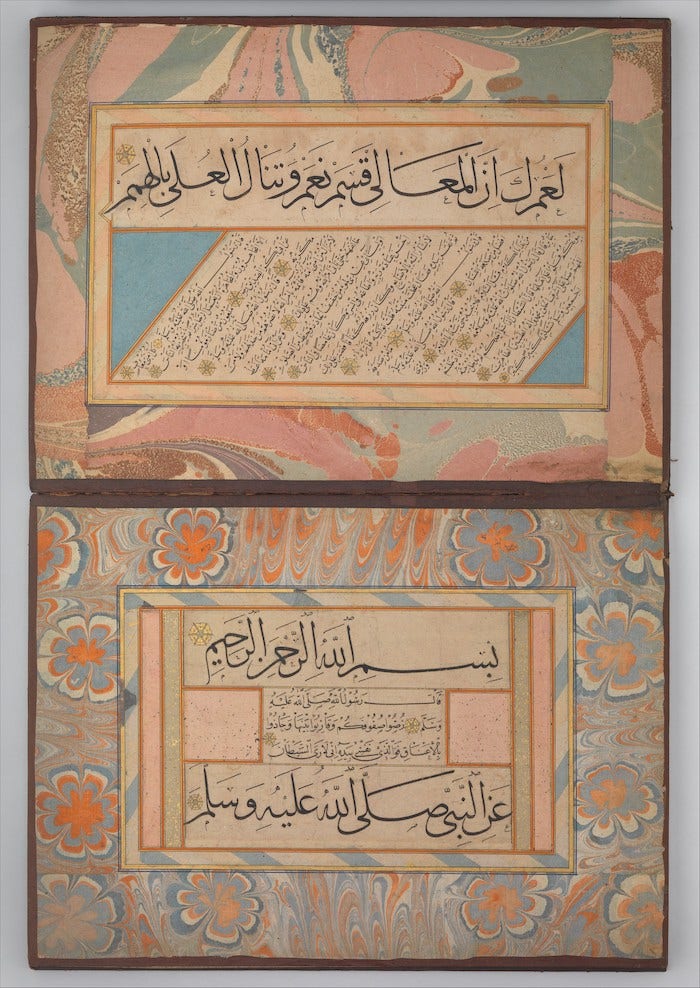 Originating in China or possibly Japan as far back as the 11th century, the suminagashi or "floating ink" technique creates concentric patterns from little dots of ink alternated with a clear solution.
European or "classic" marbling historically employed natural substances such as walnut oil and beeswax to create both random and patterned designs. Evidence suggests that American libraries housed European books bound with marbled paper since the Colonial period.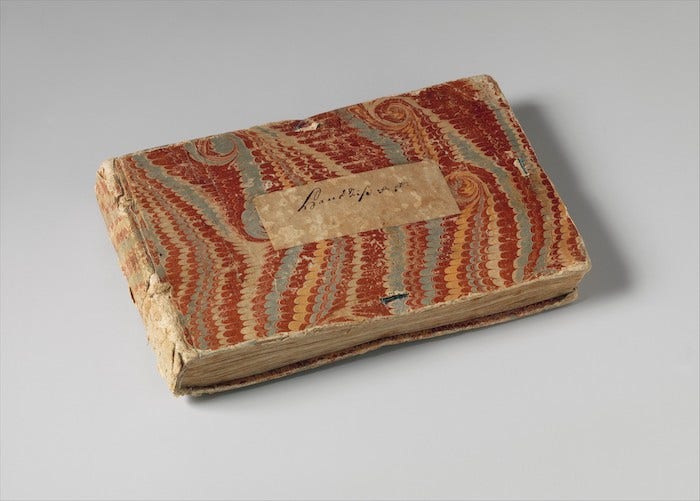 Because bookbinders rarely signed their work, almost all marbling artisans working from the late 18th and into the early 19th century are anonymous. But come the 1960s, the decorated paper arts saw a revival in the United States. The tradition is carried forth by the contemporary artists represented in the Paper Legacy Project, an initiative spearheaded by The Met's Thomas J. Watson Library to preserve and promote the so-called "Golden Age" (late 1960s–2000s) of American decorated paper. Curated by Mindell Dubansky, Museum Librarian for Preservation at the Thomas J. Watson Library, Pattern and Flow is a current survey of 53 Paper Legacy artists who have independently and collaboratively revived the art of marbled design.
To coincide with this pioneering exhibition, on view at the Grolier Club through April 8, 2023, The Met Store is delighted to unveil a new collection of stationery, scarves, and home decor celebrating the past, present, and future of this historic art form.
Marbled Papers Greeting Cards
These artful greeting cards feature a selection of mesmerizing designs by contemporary marbling artists. From Robert Wu's Bouquet (2018) to Regina St. John's atmospheric Chevron Gel-Git (2017), our birthday cards let your loved ones know you're thinking of them on their special day.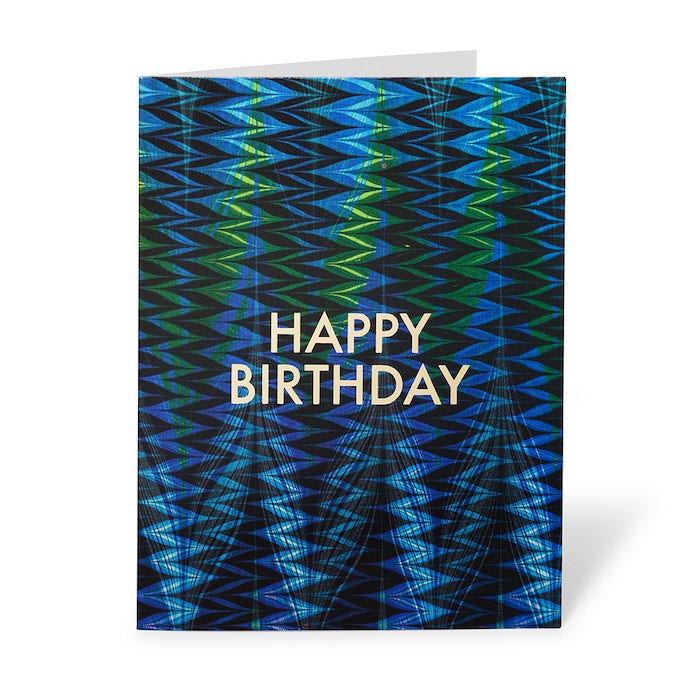 Daisy Garden Marbled Paper Silk Scarf
Daisy Garden (ca. 2015) is a modern-day marbled motif by Robert Wu, who refreshes traditional techniques with his contemporary eye. The Taiwanese-Canadian artist trained at the Canadian Bookbinders and Book Artists Guild, as well as the American Academy of Bookbinding in Colorado. Today, Wu is based in Toronto, where he produces marbled and paste papers, fine bookbindings, and pictorial marbled artworks reinterpreting flora and fauna.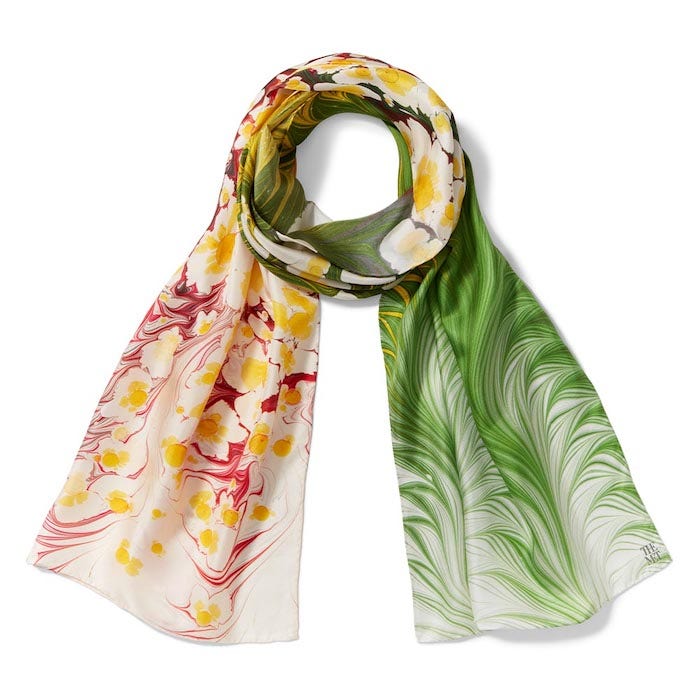 French Marbled Paper Square Silk Scarf
This stylish scarf borrows the pattern embellishing the endpapers of Le mobilier français du XVIIe et du XVIIIe siècle, a 1902 catalogue about French furniture, decoration, and ornament at the Louvre in Paris, now in the collection of the Thomas J. Watson Library.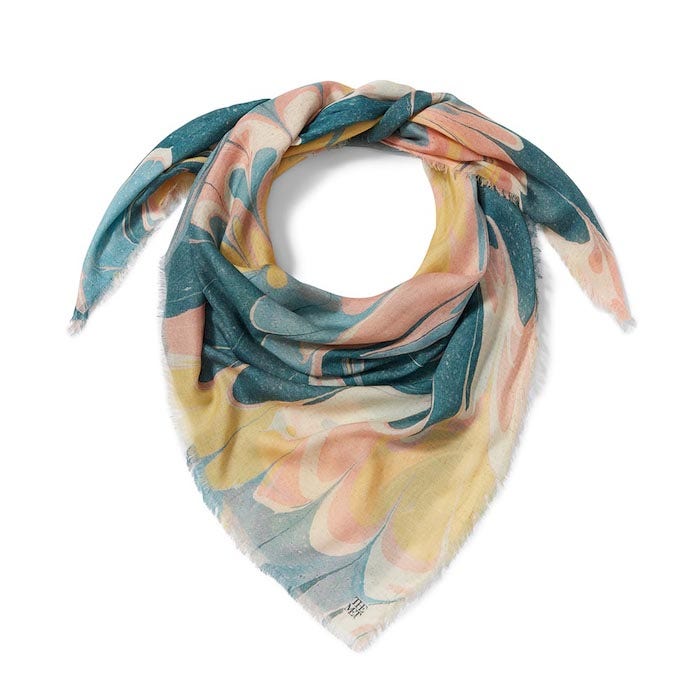 Marbled Paper Lacquer Home Decor
For the home or office, we're introducing three new lacquer picture frames: a square frame bearing Regina St. John's demonstration of the Palm, Flame, Curl, and Octopus patterns (2018) derived from a Chevron base; and two rectangular frames, one showcasing Wu's Daisy Garden and another featuring Faith Harrison's interpretation of the Wave pattern (ca. late 1980s), famously printed on tissue boxes manufactured by the Kimberly-Clark Corporation.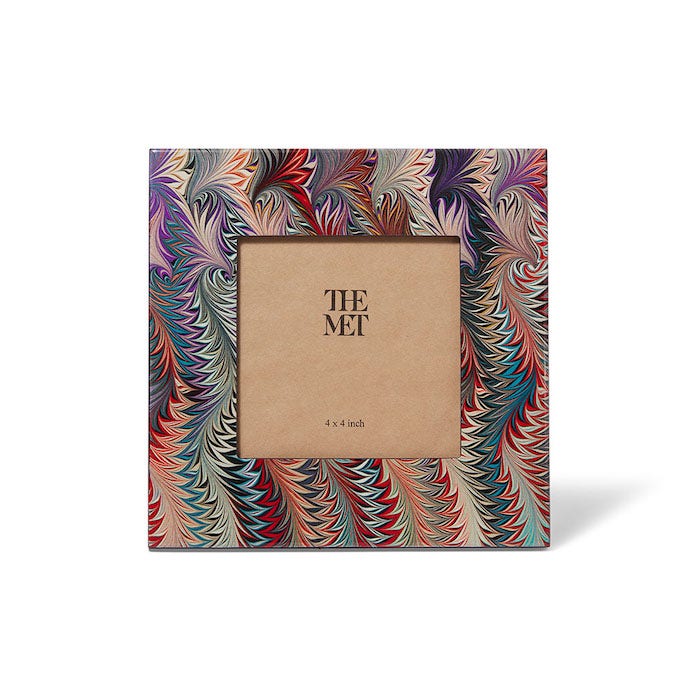 Also in the lineup is a lacquer tray, pencil cup, and two boxes—one square and one rectangular.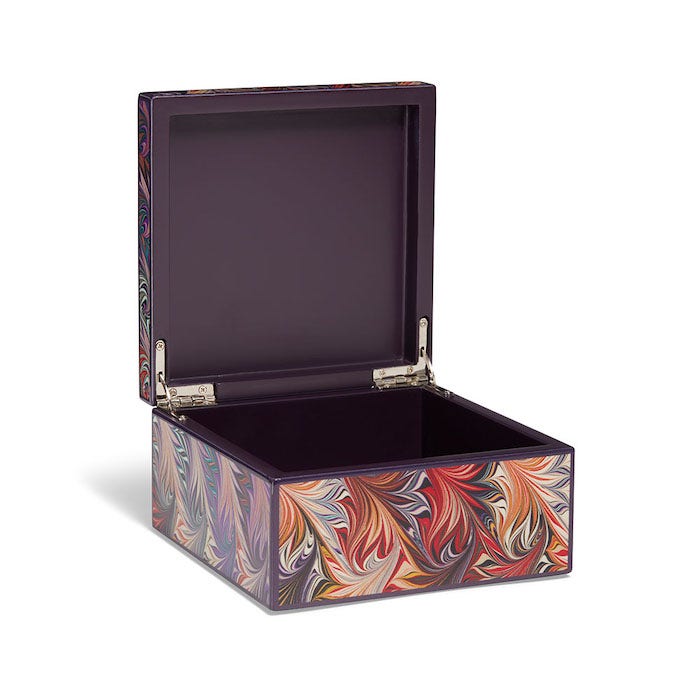 Marbling Art For Beginners
Complete with papers, dyes, and an artist pen, this kit includes all the fixings you need to make your very own marbled masterpiece at home.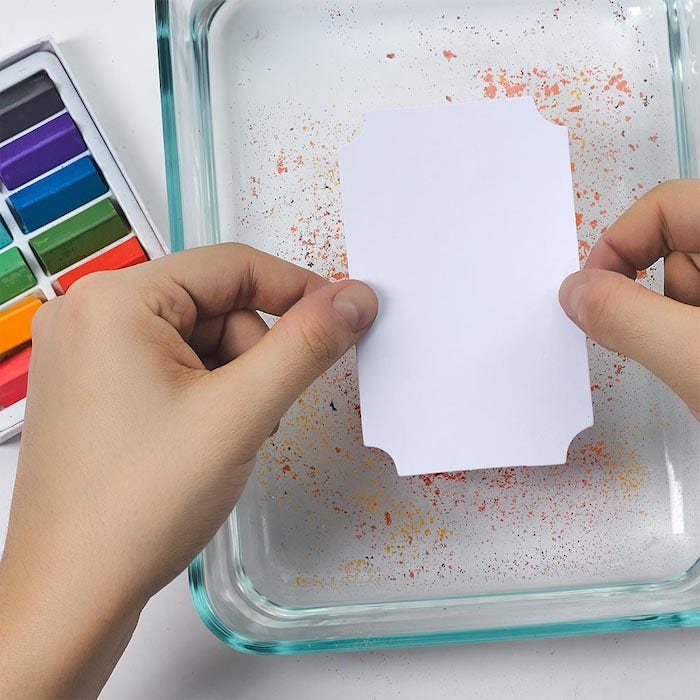 Shop our Marbled Paper collection in-store and online. Scarves and home accents coming soon.