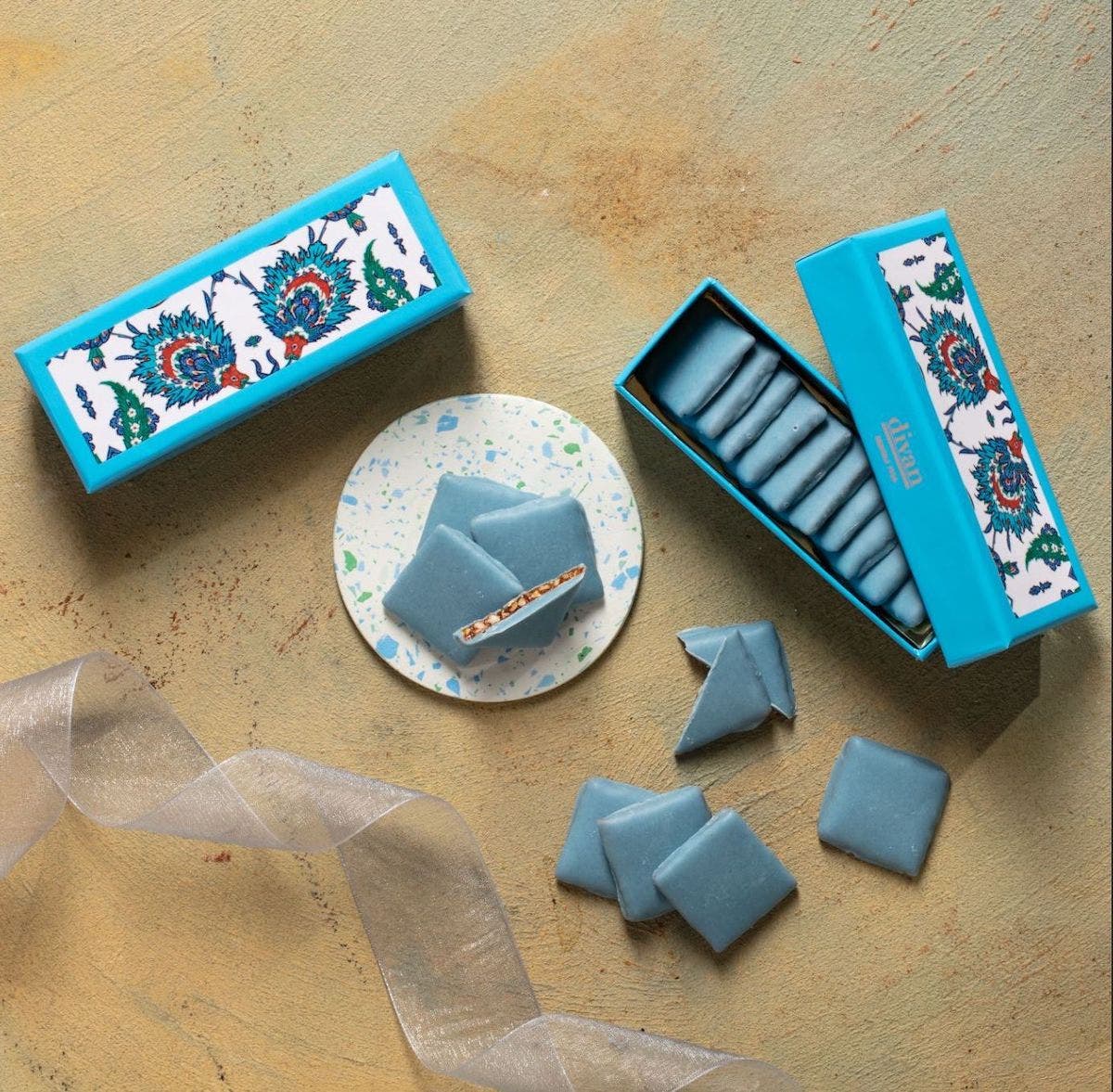 The riches of the Ottoman empire (ca. 1299–1922), a historic world power that encompassed many parts of the Islamic lands, are presented at The Met in resplendent artistic triumphs—from luxurious textiles to magnificent manuscripts and jewel-toned pottery. It represents a glorious phase in the story of Turkey's creative past. Luxurious textiles, magnificent manuscripts, and jewel-toned pottery from various parts of the Ottoman empire represent this rich heritage in The Met collection.
The Met celebrates Turkish art and culture with a special installation, Dialoges: Modern Artists and the Ottoman Past, on view at The Met Fifth Avenue from October 24, 2023, to June 30, 2024, in the Department of Islamic Art's Koç Family Galleries (459 and 460) for the arts of the Ottoman world. This new installation positions contemporary Turkish artworks in dialogue with Ottoman treasures in the Museum's Islamic art collection.
Concurrently, The Met Store is delighted to introduce a limited-edition collection of handcrafted items by the following Turkish artisans.
Monapetra
İris Süloş Özbaş is the visionary behind Monapetra. History is the vernacular by which she articulates her timeless collections interpreting artistic and cultural traditions from around the world.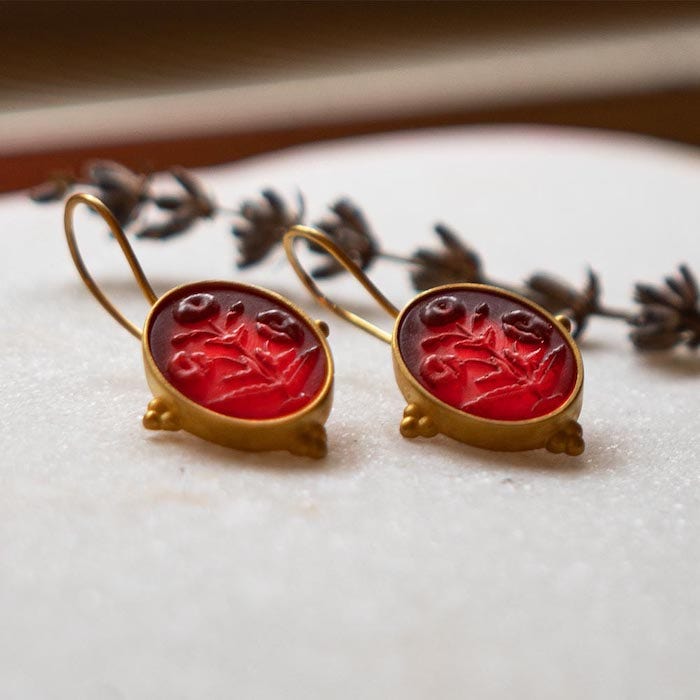 The delicate poppies on these glass intaglio earrings, available in three colorways, are plucked from a fabulous floorspread fragment attributed to India in The Met's Islamic art collection. Made in the late 17th century during the Mughal dynasty (1526–1858), during which some of India's most spectacular works of art were created, the Museum's textile boasts stately rows of poppy plants, which were admired for their striking color and form.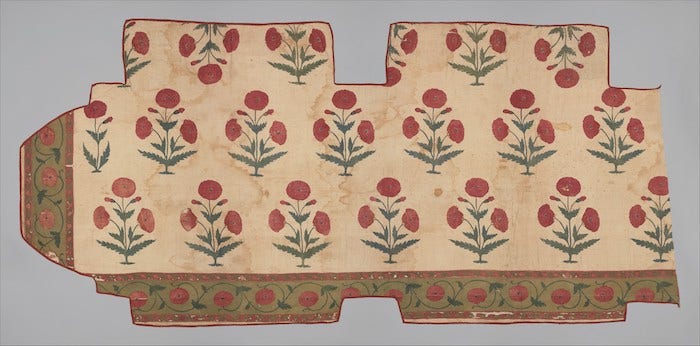 Divan
Founded in the Turkish capital of Istanbul in 1956, Divan offers sweet treats honoring flavors and recipes passed down through the generations. Choose from an enticing selection of croquants and dragées.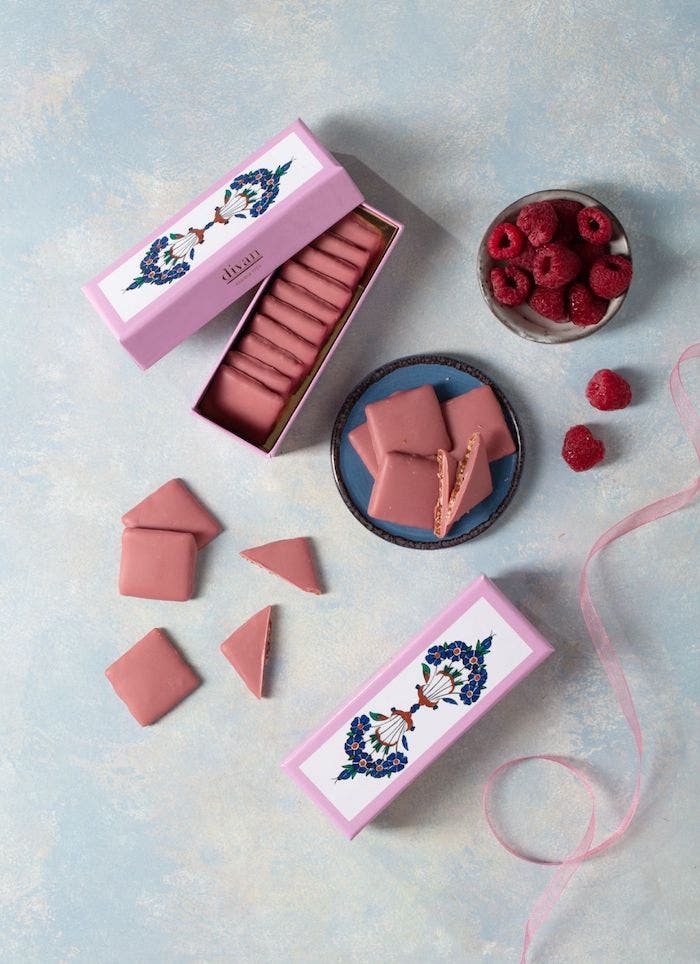 Samsara Curation
Zeynep Alp realized Samsara Curation in 2015 to share finely crafted designs with stories to tell. The Needle Lace Shawl, available in two colorways, embodies Alp's enduring pursuit of eye-catching Turkish textures, prints, and fabrics for limited-edition pieces produced in private workshops.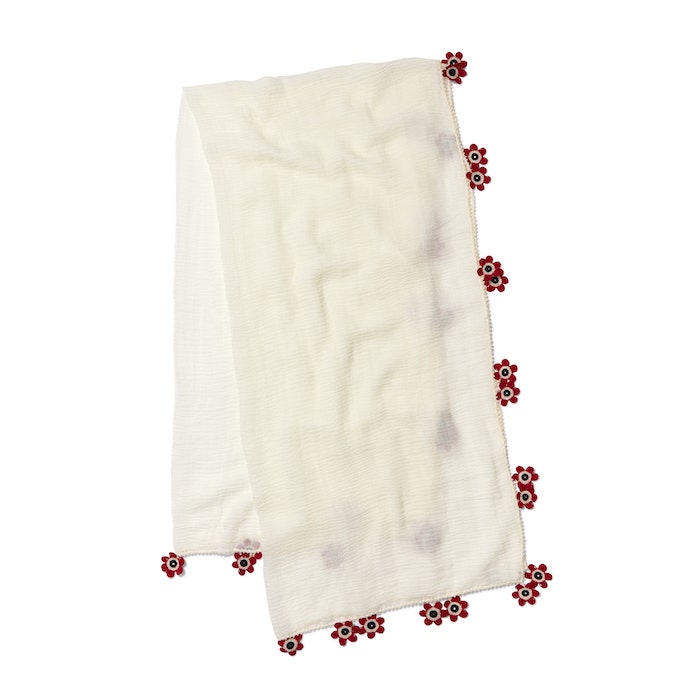 Selamlique
Derived from the term selamlık, referring to the area in Ottoman homes where guests were entertained, Selamlique is an Istanbul-based brand devoted to Turkish coffee—best sipped in the company of others—and shareable confectionery.
These assorted chocolate-covered Turkish delights are presented in an elegant box reproducing the motif on a kaleidoscopic Turkish tile panel in The Met collection. These early 17th-century tiles were made in the renowned Iznik kilns, which produced splendid ceramic wares for the Ottoman court.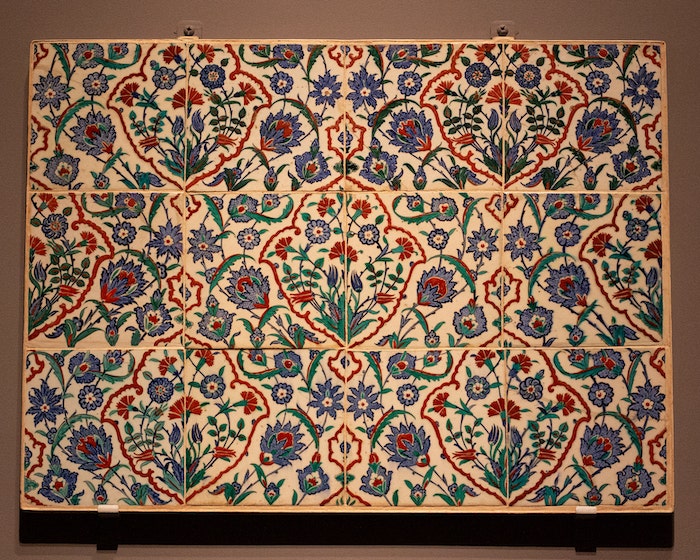 These products are available exclusively at The Met Fifth Avenue. To purchase or to learn more, contact 212-879-5500 extension 2850.