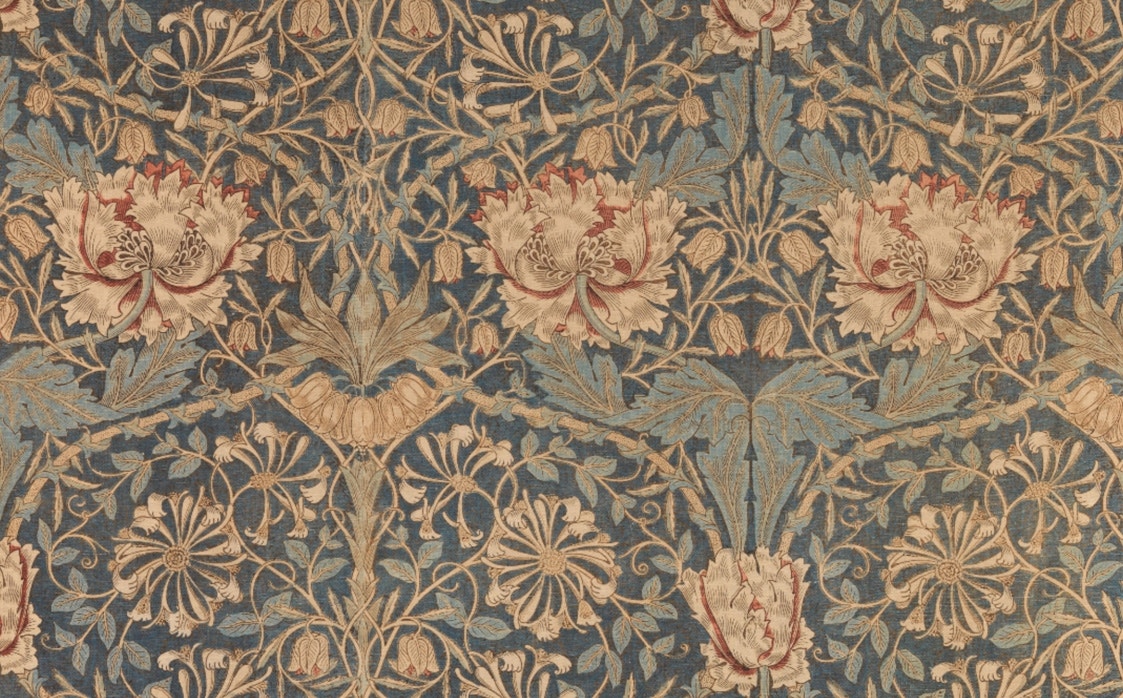 Artist, designer, craftsman, writer, and more, William Morris (British, 1834–1896) had a revolutionary impact on the aesthetics of Victorian Britain. Reinventing the decorative vocabulary of his time, Morris believed that "any decoration is futile…when it does not remind you of something beyond itself." He considered beauty, imagination, and order the essential components of a successful design and turned to nature for inspiration, seeking to "turn a room into a bower."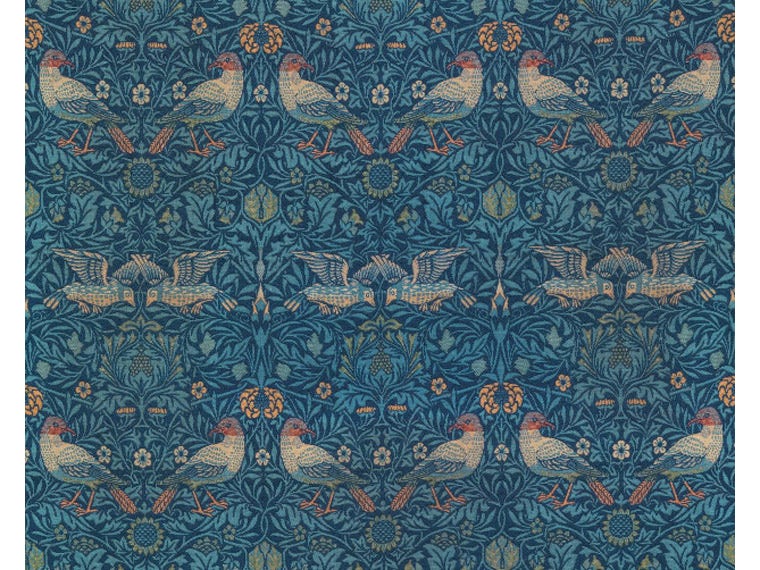 As one of the forerunners of modern design, Morris took much of his inspiration from the arts and crafts of the past. His disdain for the poor quality of many Victorian industrially made textiles, which he found lacking in both workmanship and design, led him to study the patterns and techniques of earlier historic examples—from medieval tapestries to embroideries. This knowledge enabled him to take inspiration from the past while still creating for contemporary needs.
The Met houses many fine examples of designs by Morris, including Bird, a wool textile (shown above). The pattern was registered in 1878; Morris designed it for the drawing room of Kelmscott House, his home in the Hammersmith area of London, which his family occupied from 1878 until his death in 1896.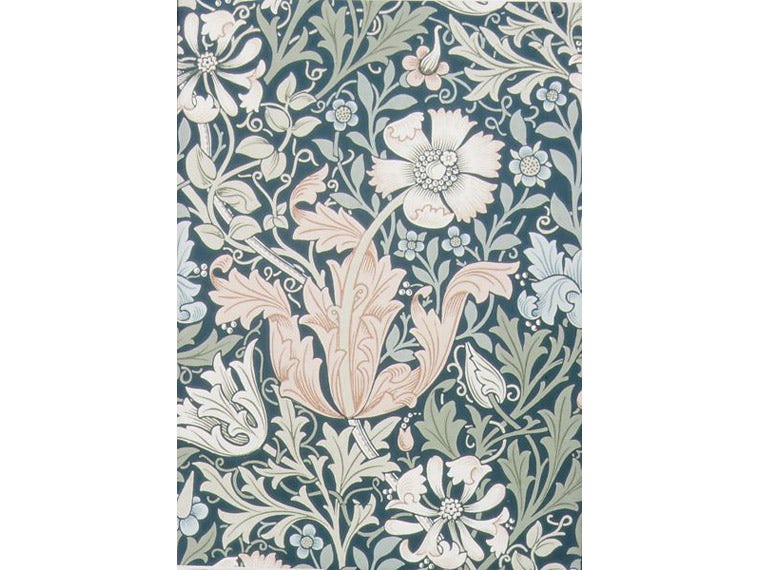 The writer Henry James once called Morris "the poet and paper-maker" and, despite his prolific work as a designer of textiles, tapestries, furniture, stained glass, and books, today it is for his wallpapers that he is best known (such as Compton, above). Beginning in 1862 with the firm Morris, Marshall, Faulkner, and Company, and later on his own with Morris & Company, Morris designed a total of 41 wallpapers and five ceiling papers.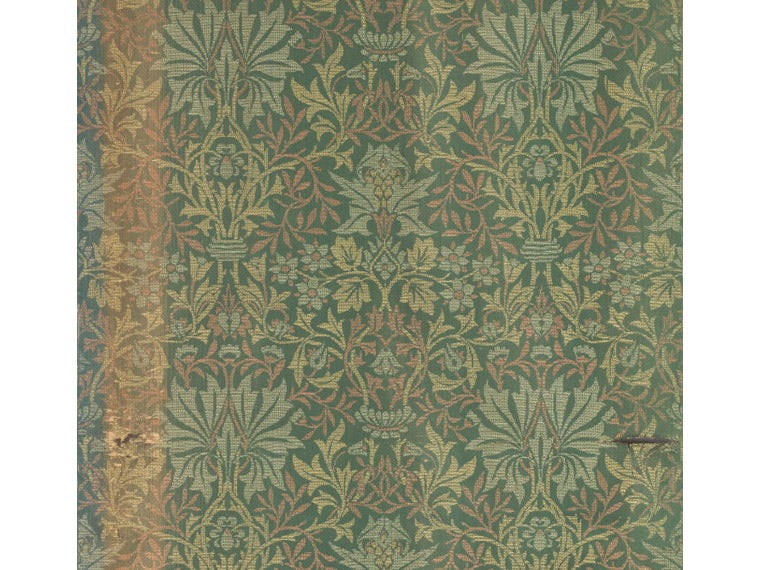 Throughout Morris's more than three decades as a wallpaper designer, the native field and garden flowers of the English countryside proved a touchstone. As well as being a great commercial success, in the last quarter of the 19th century his papers helped to elevate English wallpaper to international preeminence.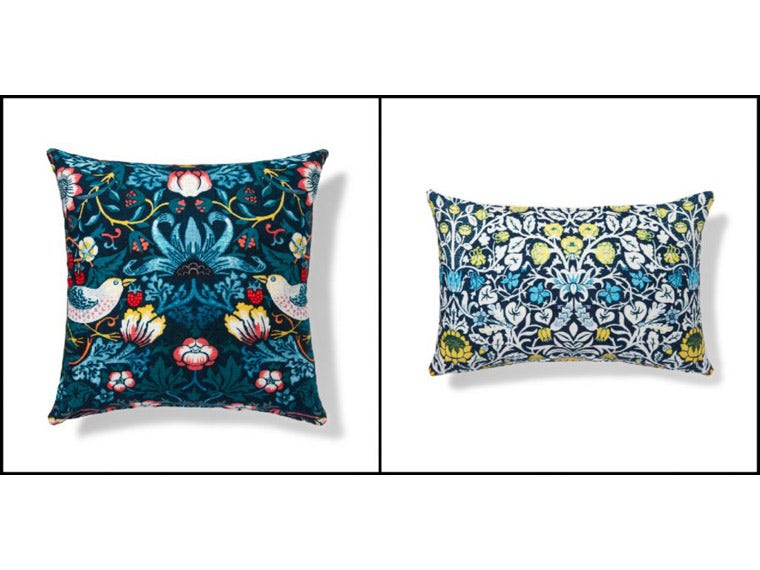 Celebrate the distinctive decorative style of William Morris by shopping The Met Store's appealing range of related products. The possibilities include garments, notecards, thank-you cards, glass ornaments, home decor (such as the pillows, above), and our new wool-blend scarf, shown below.