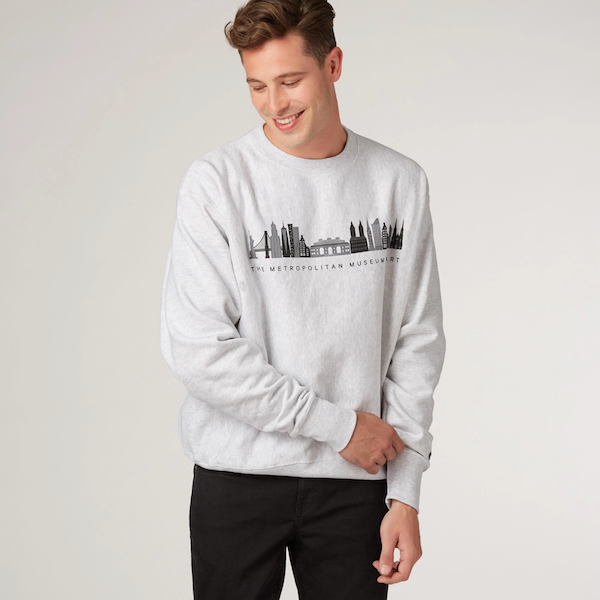 Casual fashion trends come and go, but classic sweatshirts, hoodies, and sweatpants never go out of style. A step up from work-out clothes but compromising nothing in terms of comfort, sweats are a dependable layering option for many casual occasions. No matter if you're still working remotely or are completely back to school or the office, a warm, soft sweatshirt will always have a place in your wardrobe.
Pair comfy sweatpants with a coordinating sweatshirt or hoodie for a day at Central Park, running errands, or browsing at your local library, and you'll look pulled together but feel perfectly comfortable. The Met Store has sweatshirts, sweatpants, and hoodies in an array of designs and colors, as well as a selection of children's sizes, too.

The Met Sweatshirts and Hoodies for Children
Your little Met Museum fans won't be left out either, because The Met Store has sweatshirts in children's sizes, too. Whether it's a souvenir from their first trip to NYC or a way to demonstrate their love of The Met, there's sure to be a sweatshirt that fits the bill.
For an art-inspired zip-up hoodie, the Japanese Jikokuten Mask Hoodie features The Met logo on the front and a fearsome Japanese mask design on the back inspired by a Japanese mask in The Met collection. Or, embrace the year of the tiger with our Year of the Tiger Kids' Sweatshirt. With a design inspired by Tiger Drinking from a Stream, a charming scene in The Met collection, this tiger is portrayed in a peaceful contrast to its typical ferocity.
If you have a budding butterfly lover in your life, the Kesi Butterflies Kids' Sweatshirt is a great gift idea. The lovely butterflies fluttering across this crew neck sweatshirt reflect the detailing on a Chinese tapestry-wove, or kesi, jacket in The Met collection. Butterflies have inspired Chinese artists for centuries, and this sweatshirt will keep your child cozy and inspired, too!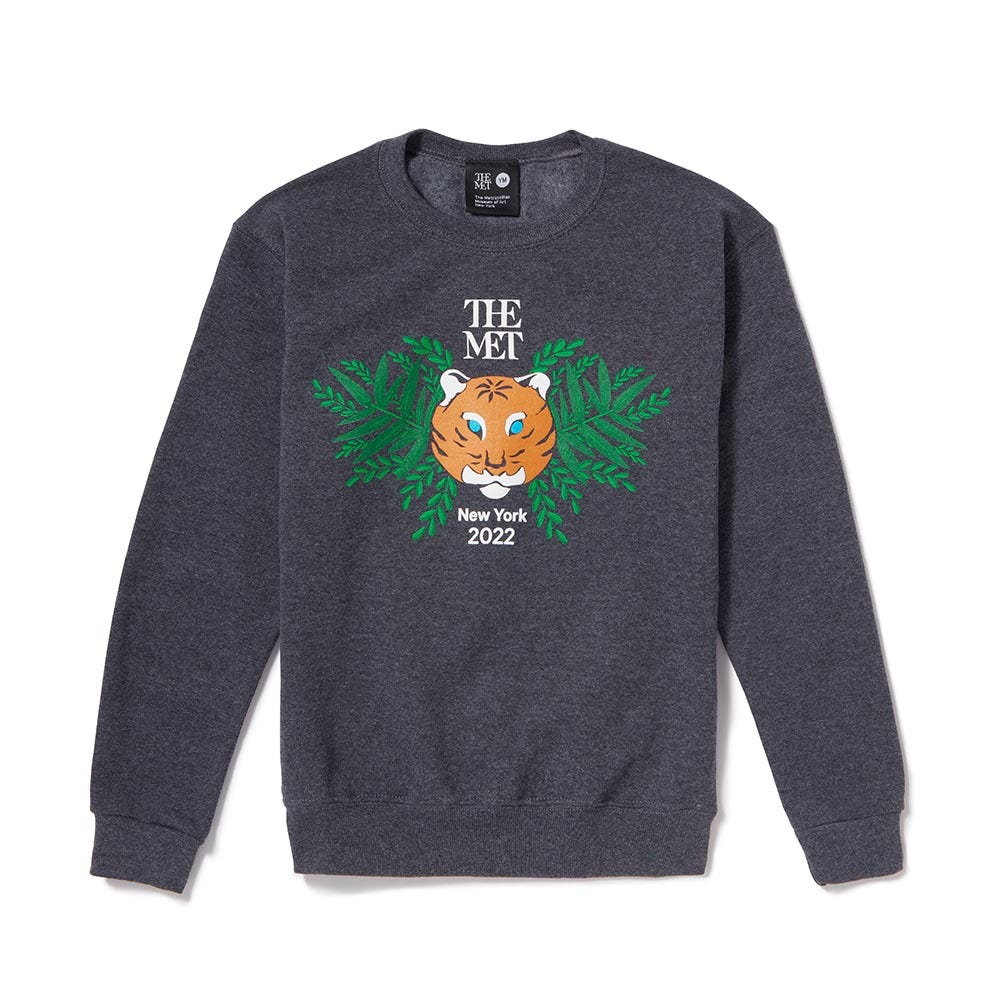 Make It a Sweatsuit with The Met Sweatpants
Don't let your sweatshirt shopping stop short with just a hoodie or crew neck—we have The Met sweatpants, too! Create a coordinating sweat suit with a matching Met sweatshirt, or just pick up a pair of sweatpants for your casual lounging. Available in black and gray, these Champion brand sweatpants will anchor your weekend wear while you represent your love for The Met. What's not to love?
If you want to put together a trendy sweatsuit, both our The Met Cityscape Champion Sweatshirt and The Met Campus Champion Sweatshirt coordinate perfectly with our gray sweatpants, while the Unicorn Tapestries Crew Neck Sweatshirt and the Greetings From New York City Crew Neck Sweatshirt pair nicely with our black Champion sweatpants.
Keep it casual every day with The Met Store sweatshirts collection. You'll be comfortable and look fabulous—all while supporting The Metropolitan Museum of Art! Pick out your new favorite sweatshirt today at The Met Store.