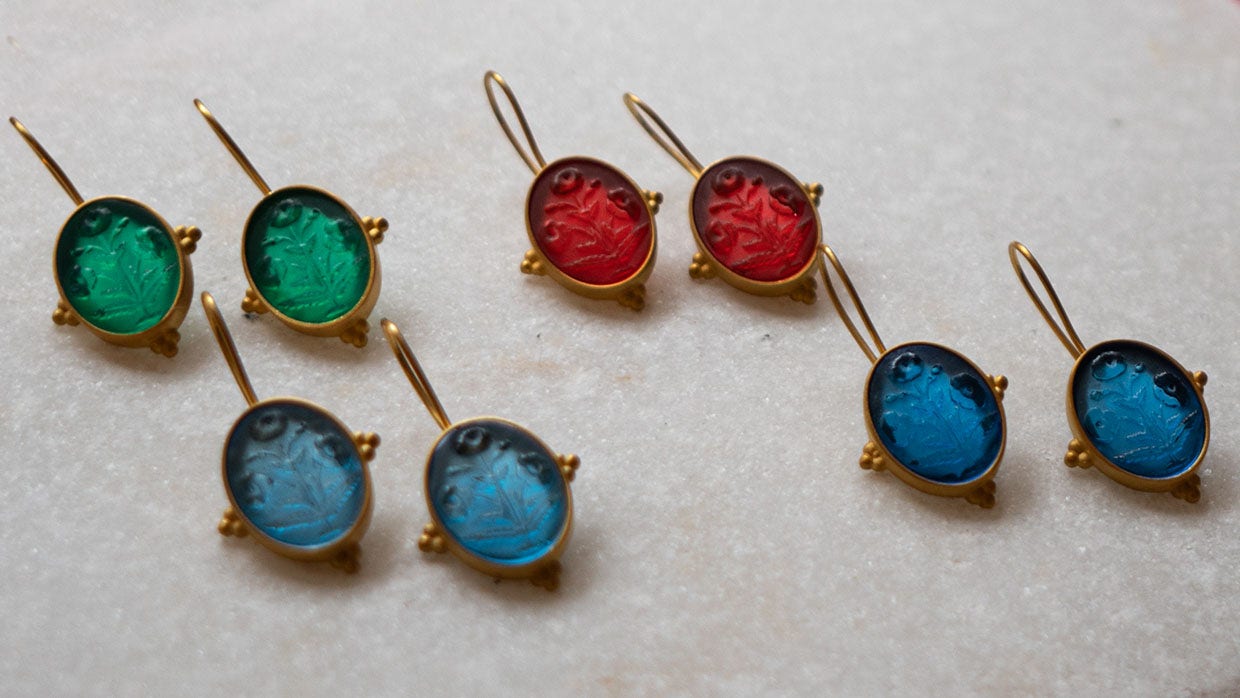 İris Süloş Özbaş and Begüm Özbaş Kısakürek are the visionary duo behind Monapetra. History is the vernacular by which they articulate their timeless jewelry collections, which interpret artistic and cultural traditions from around the world.
We're delighted to work with this talented team as part of the Heirloom Project. Read more about the designers and their brand's philosophy below.
Tell us about yourself and your brand.
Hello. We, Begüm and Iris, are the founders of Monapetra. Our friendship, which started in high school, grew stronger in university years while we were studying visual arts and communications in Istanbul. After gaining professional experience in retailing companies separately, we decided to build up our own jewelry brand. In 2018, we hit the road accompanied by two great masters, art and history, under the name of Monapetra. Mona is a feminine name coming from Arabic, meaning wish; Petra is also a feminine name with Greek origin, meaning stone or rock.
What's your philosophy as an artisan / designer?
History is the keeper of old stories. Art is the master of storytellers. Story is something that straightens and strengthens both the individual and the community. Designers and artisans are interpreters. They tell stories. Woman is the core of all civilizations. When she is pressured to be many things at the same time, she loses her nature. No matter what culture or what era she lives in, a woman is always the same in essence. There's a wild woman, an archetype woman, living inside her. The archetype woman is strong, courageous, keen-sensing, farsighted, intuitive, and endurable. When opressed, her vitality breaks down and she fails. And when a woman fails, her successors fail. This is an unlucky chain. In fact, the power within every woman is always there, it is inherited. This is the reason Monapetra addresses woman with the "The Power of You" motto.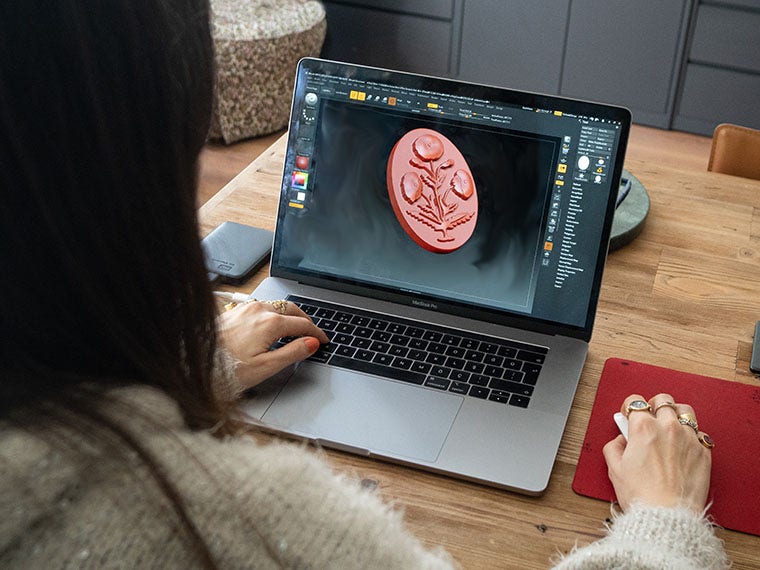 How does that philosophy factor into the items you produce?
In some cultures throughout history (and now), women were (and still are) treated as property. The joyful dresses they wore and the self-decorations they carried caused suspicion and were forbidden. Among other things, the images that are so natural to their nature were not allowed. They felt entrapped, eventually losing their vitality. Monapetra addresses the power within a woman. It tells women's stories through its bold and colorful designs. It aims to set free the strength that stays hidden by means of art. Art heals, art enlightens, art emboldens. A contemporary Monapetra woman by nature is creative, strong, and natural. She likes to carry symbols, signs, charms, seeds, tools, words, stories, and dreams on her body.
Can you talk a bit about your contribution to the Heirloom project?
Our dear friend Güneş, the founder and the designer of the brand Mehry Mu, who is also taking part in the Heirloom Project with her gorgeous bags, introduced us to Madeline Weinrib, the head of the project, for the jewelry branch. After exchanging views with Madeline, we decided to present our Roman-patterned intaglio designs. This is how the lovely poppy engraving of the project met with the intaglio design of Monapetra at The Met. The DNA of Monapetra matched wonderfully with the principles of the Heirloom Project.
What excites you most about the Heirloom Project?
We got really excited when we first heard the name of the project from Madeline and started brainstorming right away. We were excited mostly to be given the opportunity to create something for The Met, and that thing was going to symbolize a "heirloom," a keepsake to be handed down from generation to generation. Wow! It was a dream! Apart from that, we were very much affected by the treasuring of traditional craftsmanship. We were about to reach people who treasured handcrafts and design all over the world through The Met. As you can see there is more than one thing that excites us in the Heirloom Project.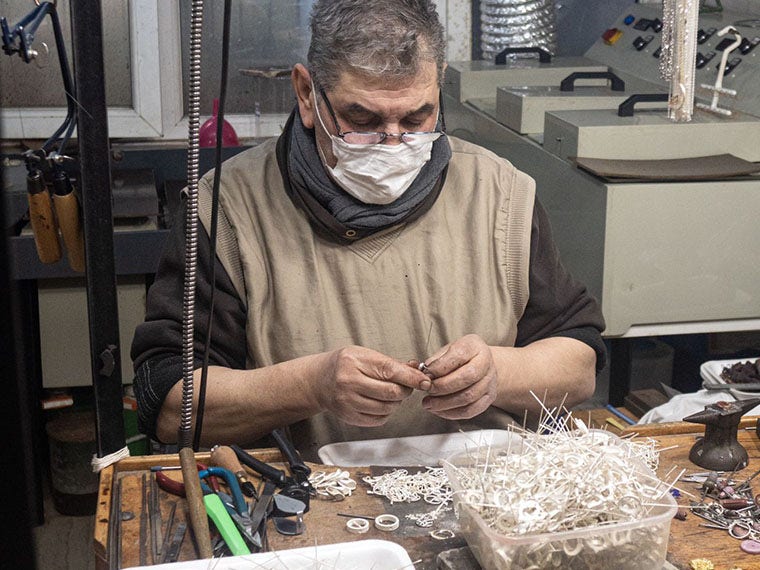 Is there anything in particular that you hope the public will learn from or appreciate about this initiative?
We are living in a world of heavy consumption and a period of serial production. We want to remind the world the importance of art and history and the value of craftsmanship. We want people to think more, to question more, to discover more. We aim to take them on a different journey where they can experience something unique. This was our founding purpose. The Heirloom Project has the same aim. We are very happy to be in it. We want to thank every contributor of the Heirloom Project and send our very special thanks to Madeline Weinrib and The Met Store.
Where else do you typically derive creative inspiration from?
Our source of inspiration is basically history, art, mythology, and ancient tales. Besides those we get inspiration from anything: nature, earth, sky, and stones. We are inspired by objects and events that encourage us. We are inspired by strong woman. In short, anything from the past, from the present, or from the future can inspire us. We blend all of these to create a unique design.
What's next for you?
As a women's initiative we want to reach more and more women all over the world. Our goal is to encourage them and to make them happy. We want them to know that we stand by their side. In the meantime, we want to add more women workers. We have already been providing employment in manufacturing, workshop, and shop cycles of our work for women. You will keep on tracking Monapetra in projects sustaining handcrafts and supporting women. As our unique designs reach more women—every woman is unique—we will be able to expand employment opportunities for more craftswomen. Beginning from the very first day of Monapetra, we worked hard to provide subbranches for productive women. The more a woman works, the stronger she gets, and the more free she is. A woman is the past, the present, and the future of all civilizations. Monapetra will always be looking and walking forward to meet the woman in its future.
Monapetra's Indian Poppy Glass Intaglio Pendant Earrings, available in four striking colors, can be found exclusively at The Met Store, both in-store and online.