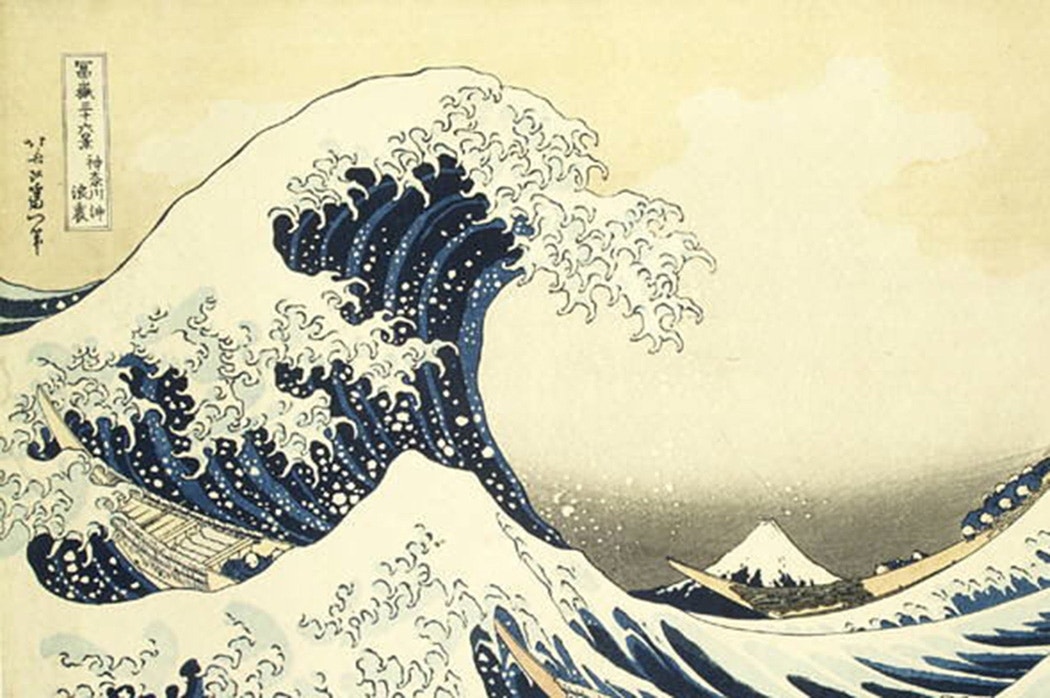 The Met houses the most comprehensive collection of Asian art in the West. Here we celebrate Katsushika Hokusai (1760–1849), who plied his artistic trade in Edo Japan for more than seven decades, working well into his 80s. Hokusai mastered painting and printmaking styles and techniques from a vast range of sources—traditional Japanese as well as Chinese and Western. The Met owns more than 400 drawings, woodblock prints, and illustrated books attributed to the famed artist and his school.
Hokusai is especially renowned for his prints, which continued a tradition of Japanese woodblock printing dating back to the 8th century. In the late 18th century, new technologies made it possible to print individual images in a sophisticated range of colors, resulting in the popular polychrome ukiyo-e prints by the master and his peers that were embraced by both Japanese patrons and Western admirers.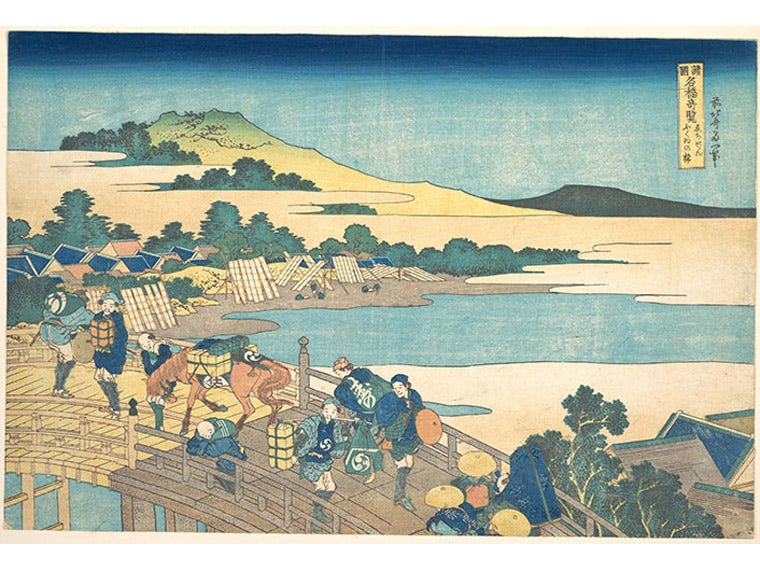 Though Hokusai's subject matter ranged from Kabuki actors to landscapes to samurai, many know (and love) him for his iconic woodblock print Under the Wave off Kanagawa from the famous series Thirty-Six Views of Mount Fuji. In addition to its sheer graphic beauty, the work fascinates with its contrast between the powerfully surging wave in the foreground and the distant mountain.
The Museum owns four different impressions of the print—familiarly called The Great Wave—one of the most enduring images from this important era in Japanese art (below). Its refined colors, flattened forms, simplified lines, and skewed perspective are characteristic of Edo woodblock prints. As Met curator John Carpenter discusses in this related post, all four are in excellent condition—but are not always on view in the Museum due to concerns about light exposure.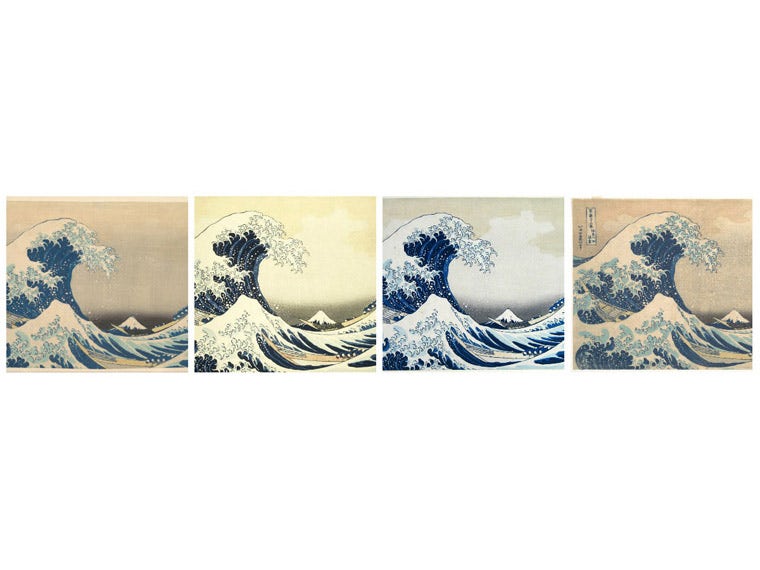 The Met began collecting Japanese art in the early 1880s, with a small group of decorative arts. Indeed, in the decades after 1854, when Japan opened its ports to trade with the West, a vogue took hold in Europe and America for Japanese textiles, fans, ceramics, screens, lacquerware, and prints. Throughout the late 19th century, during the craze dubbed japonisme in France, fashionable consumers couldn't get enough of East Asian goods—even attempting to re-create them in the West.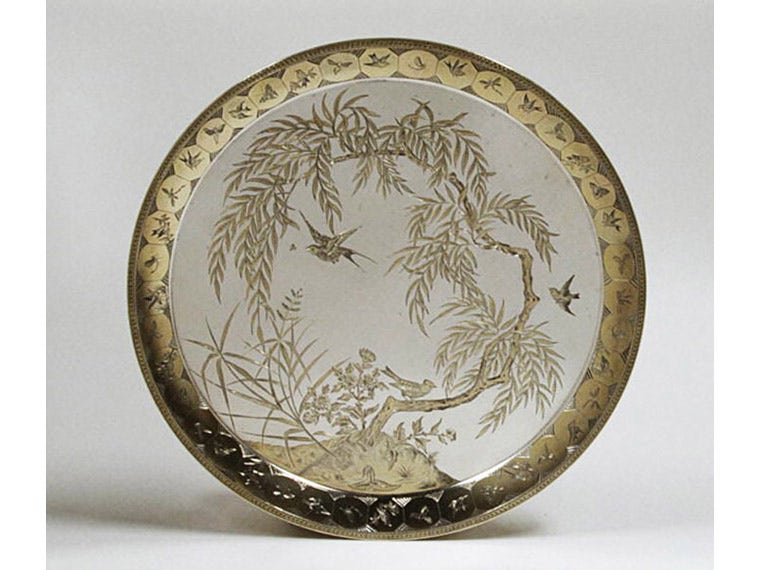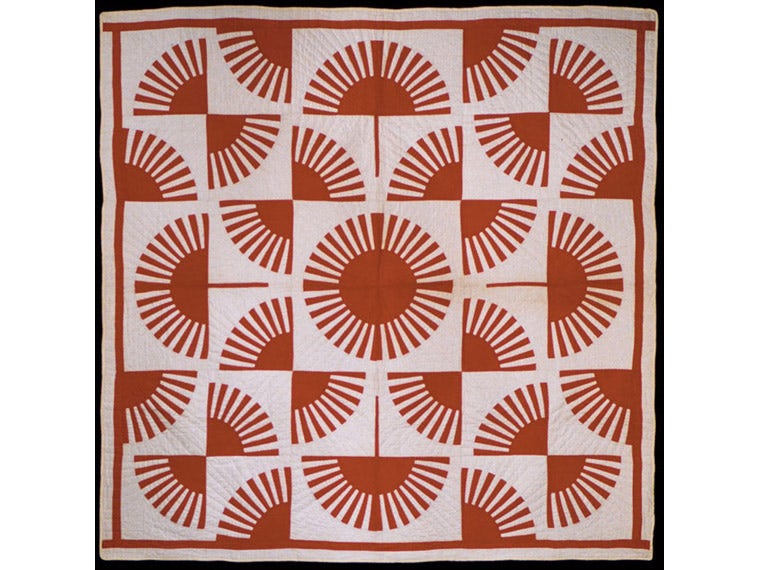 The influence of ukiyo-e prints on Western art has captivated historians ever since. Pierre Bonnard, Mary Cassatt (below), Edgar Degas, Paul Gauguin, Edouard Manet, Claude Monet, Louis C. Tiffany, Henri de Toulouse-Lautrec, Edouard Vuillard, James McNeill Whistler, and Frank Lloyd Wright (among others) all collected Japanese prints or fell under their spell. French composer Claude Debussy even used Hokusai's wave to illustrate the 1905 first edition of La Mer.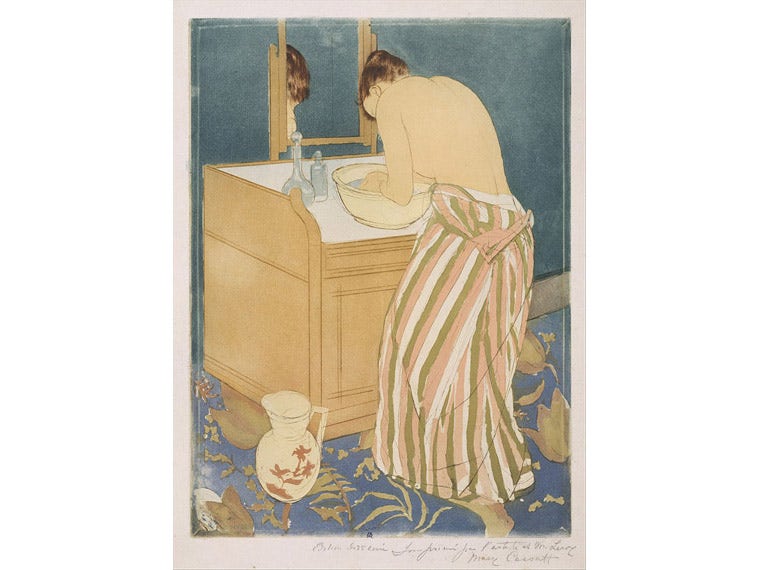 Vincent van Gogh was a particularly devoted admirer. In November 1885, he wrote to his brother Theo: "My studio's quite tolerable, mainly because I've pinned a set of Japanese prints on the walls that I find very diverting." He eventually amassed hundreds of prints; Hokusai is one of only two Japanese artists that Van Gogh mentioned by name in his letters. After arriving in Arles in August 1888, he wrote, "I saw a magnificent and strange effect this evening… It was pure Hokusai."
Hokusai continues to inspire today's artists, whose whimsical mashups of The Great Wave feature neon colors and cartoon-like effects. Our Great Wave–derived products honor the original print; we think this "great" work speaks for itself. We showcase them on the master's birthday, which scholars estimate as October 30 or 31, 1760.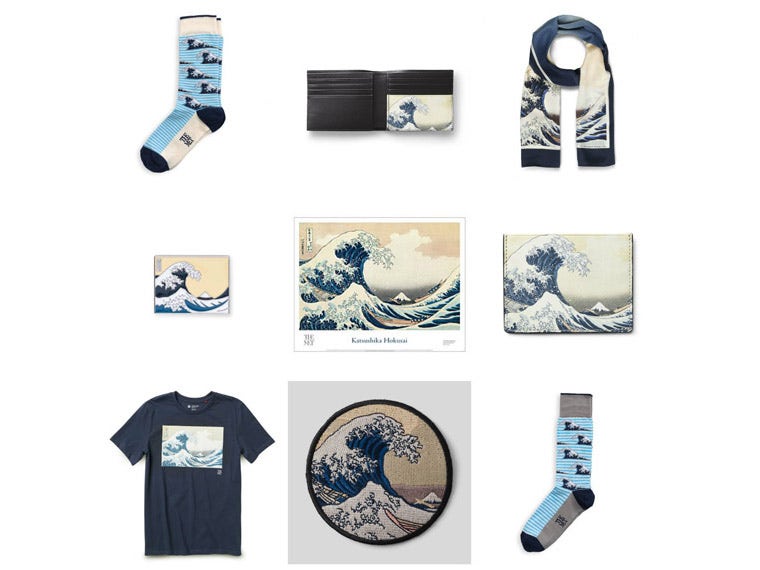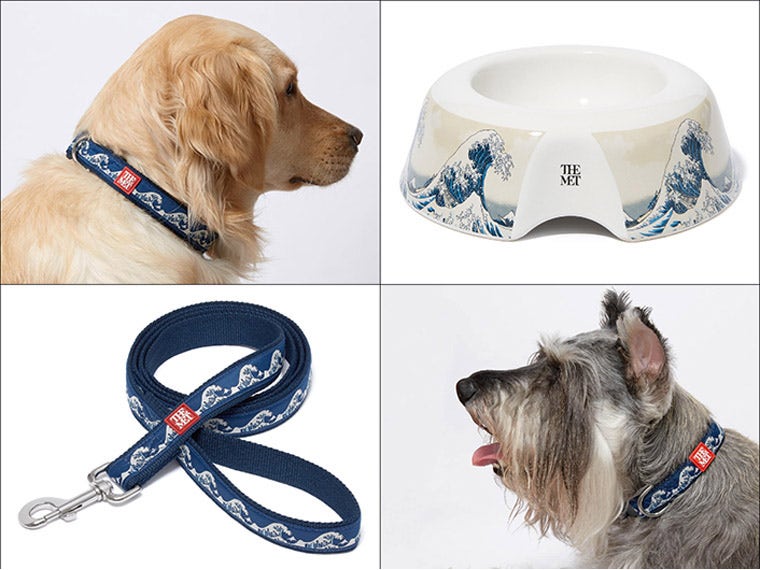 Shop these and other related products here.