Based in Long Island, New York, Four Seasons is a third-generation, family-owned and operated manufactory that has been creating jewelry and other art-inspired reproductions for The Met Store since 1969. All designs are made in the USA by a team of in-house craftspeople—and often incorporate up to 70% recycled metal and glass. We recently spoke with Four Seasons president Steve Lazar and head designer Michael Michaud about our mutually beneficial collaboration.
How long have you been producing jewelry and metalwork? Steve Lazar: Our company has been producing jewelry and metal objects for 65 years, over three generations.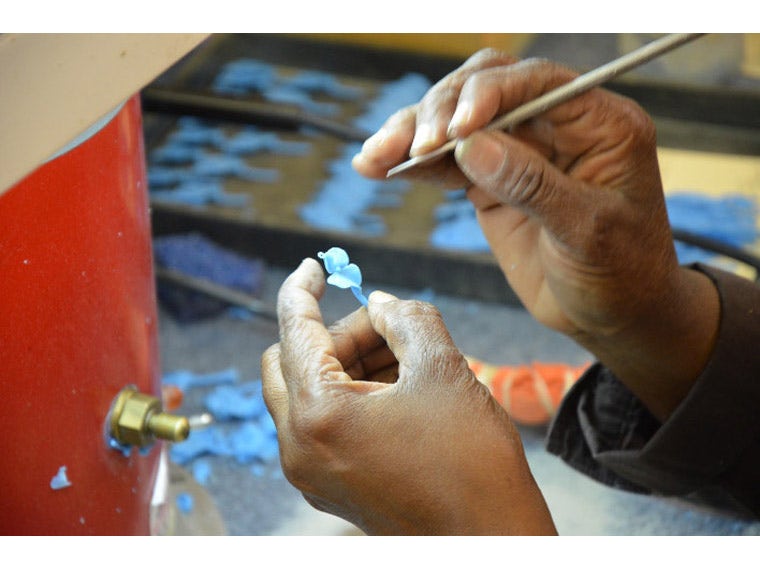 Tell us about your long history with The Met. Steve Lazar: We have produced unique objects for The Met since 1969, and have cherished the opportunity to work with your talented staff of art history and retail professionals. One of the most memorable projects my company has worked on in collaboration with The Met was the original King Tut exhibit in 1978. The Erté Deco art-to-wear reproductions we made last year for The Met's 150th anniversary were also very exciting.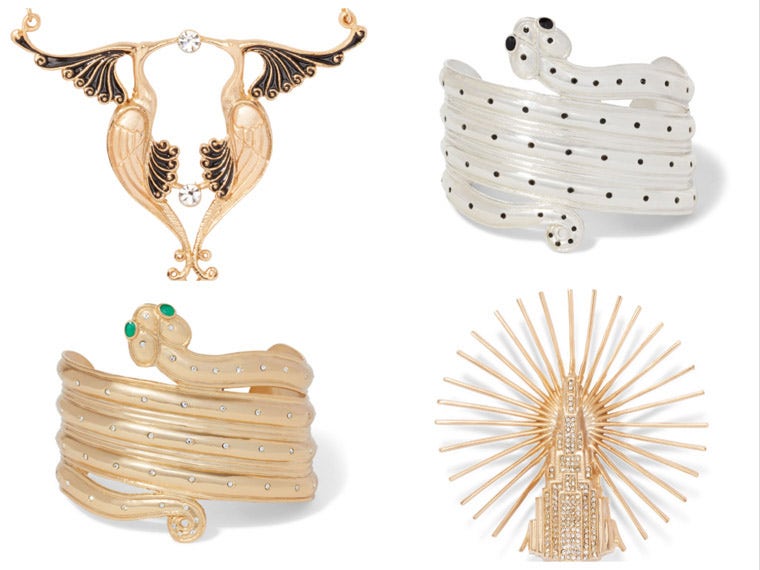 Have you always been at the same location on Long Island? Steve Lazar: Our first family factory was in Brooklyn. In 1985, we purchased a 12,000 square-foot building on Long Island where we have our design studios and factory production.
 How many people work at Four Seasons? Steve Lazar: We have 46 skilled craftspeople working on every aspect of production in our facility. Nine family members are employed at Four Seasons. We are 100% self-sufficient—from design, model, and mold-making to the finished product.
Our exclusive head designer, Michael Michaud [below], has been designing jewelry since graduating in 1980 from the prestigious School for American Craftsmen at the Rochester Institute of Technology.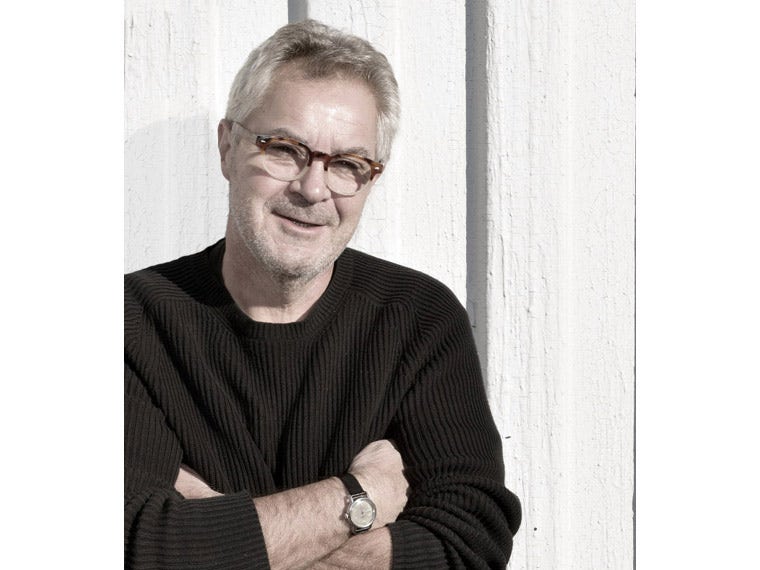 Michael Michaud is known for elegant botanical designs cast directly from real plants. How did you get started in this technique? Michael Michaud: I was managing a casting company in New York City. One day, an assistant was eating a handful of grapes, and she jokingly asked me if I could cast them. With my knowledge of casting and mold cutting, we began to experiment on various fruits and vegetables, and soon moved on to leaves and flowers. We were lucky to be located just blocks away from New York City's flower district, and I also was scouring the woods behind my house in Connecticut.
Tell us a bit about your glass jewelry. Is it cast, mold blown, etc.? Michael Michaud: We use several processes, lamp-working and casting.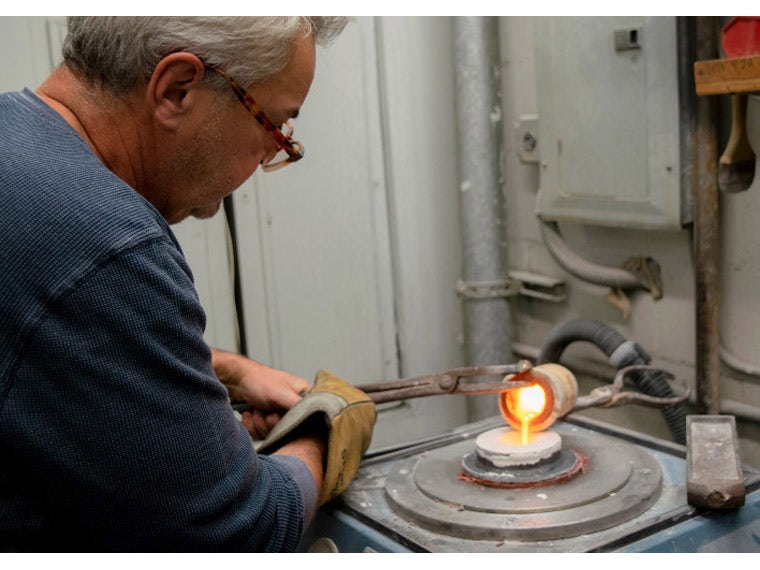 Where do you source your materials? Michael Michaud: My resources are in the great outdoors, whether clippings from my herb and flower gardens, bark and leaves from trees, or seashells on the beach. I've collected specimens around the world: eucalyptus leaves in California, shells in the Bahamas, materials from the rain forest in Costa Rica.
I've been sent grape leaves from Italy, and cornflower seeds from the French government, which I had to plant and grow before designing that collection. I've collaborated with Jane Seymour, the noted artist and actress, picking specimens from her gardens in Malibu. I've also had the privilege of taking clippings from The Met Cloisters, from which I have created some best-selling collections for The Met.
Do you have a favorite design or collection of which you're particularly proud? Michael Michaud: I'm pretty proud of my whole body of work, but one of the simplest collections stands out. The Pea Pod collection has been the most enduring and has evoked the most praise and emotion—which is what an artist craves.
When did your son Michael Vincent Michaud begin creating glass jewelry for Four Seasons? Michael Michaud: My son began contributing to my collections 15 years ago. With his knowledge of glass and my expertise in jewelry casting, we developed a process for casting glass much like the lost-wax process. He began to design his own collection 12 years ago, the Michael Vincent Michaud line.

Do you have any favorite artists? Michael Michaud: I have to say two: Vincent van Gogh, who inspired several collections I created for the National Gallery of Art [in Washington, D.C.] and the Van Gogh museums. Van Gogh inspired me so much that I chose to name my first son after him! I've also been influenced by the Art Nouveau designs of French artist René Lalique, whose use of nature and flowing lines has inspired techniques that I have used in many collections.
Do you ever have time to visit The Met? Steve Lazar: I have spent countless hours at the Museum over the five decades that we have been privileged to create products for The Met. I have always been a member. One of my most memorable trips was going through the Museum's archives with my father and Brad Kelleher, the founder of The Met Store. Together, we would look for interesting objects to reproduce. In particular, we've made ornaments, lanterns, and the Presidential Bicentennial seal box, among so many other great designs.