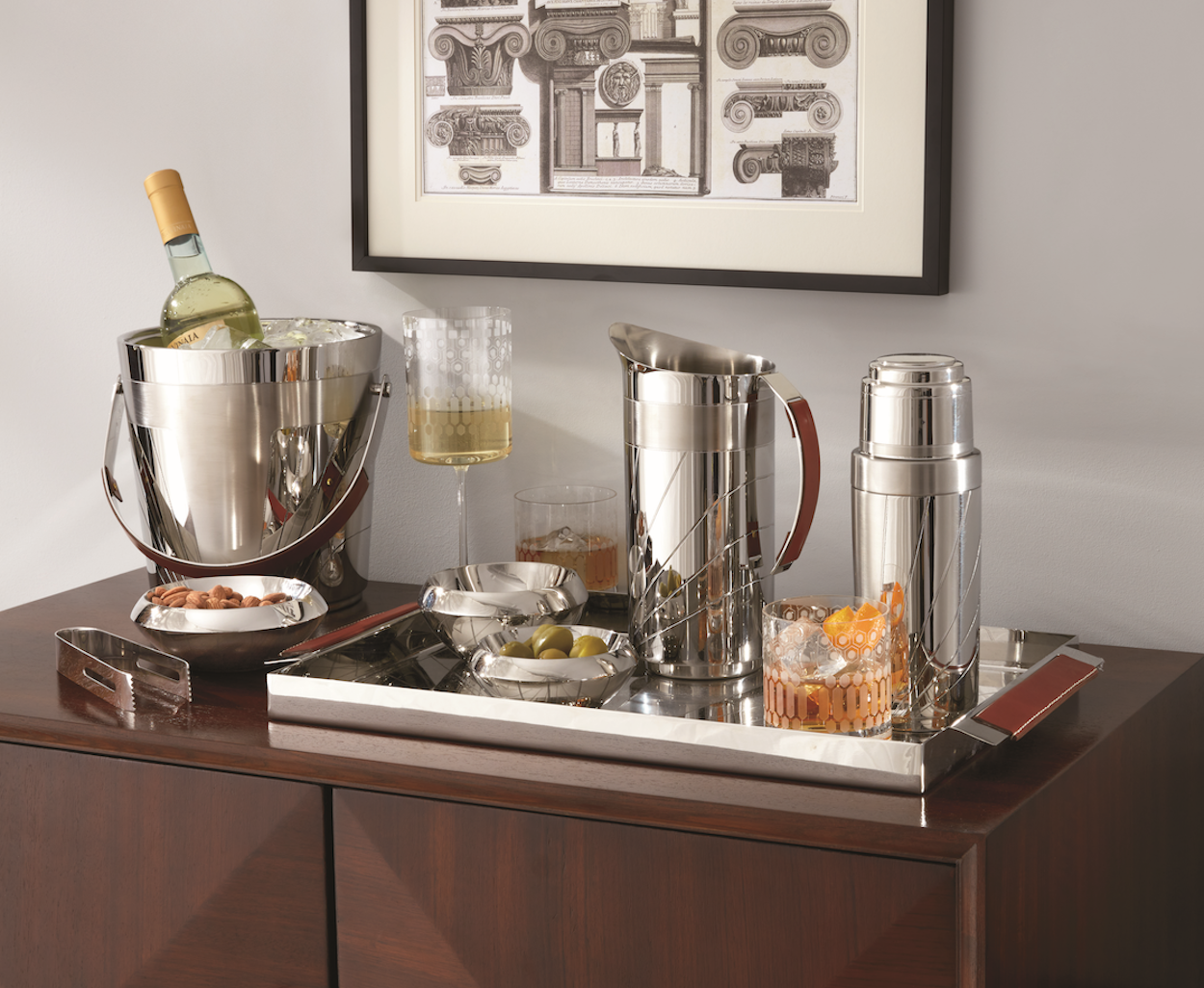 The Museum's encyclopedic holdings of arms and armor encompass around 14,000 garments and weapons from Europe as well as the Near and Far East. An essential component of virtually all cultures for millennia, arms and armor were forged not only for warfare, but for hunting, ceremonies, and tournaments, too. Of course, these objects served a practical function, but many also exemplify the apex of art and craftsmanship. Among them, a rare and exquisite piece of 16th-century Italian armor, which we've translated into a new line of handsome barware.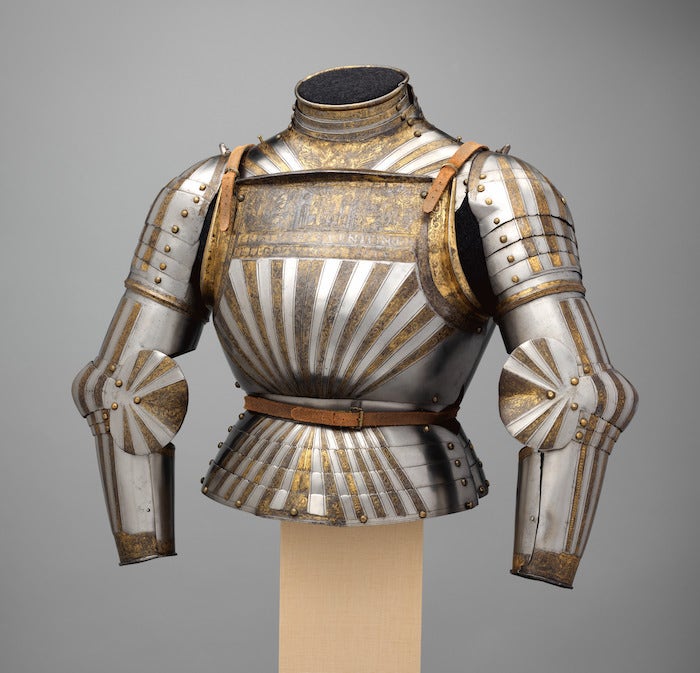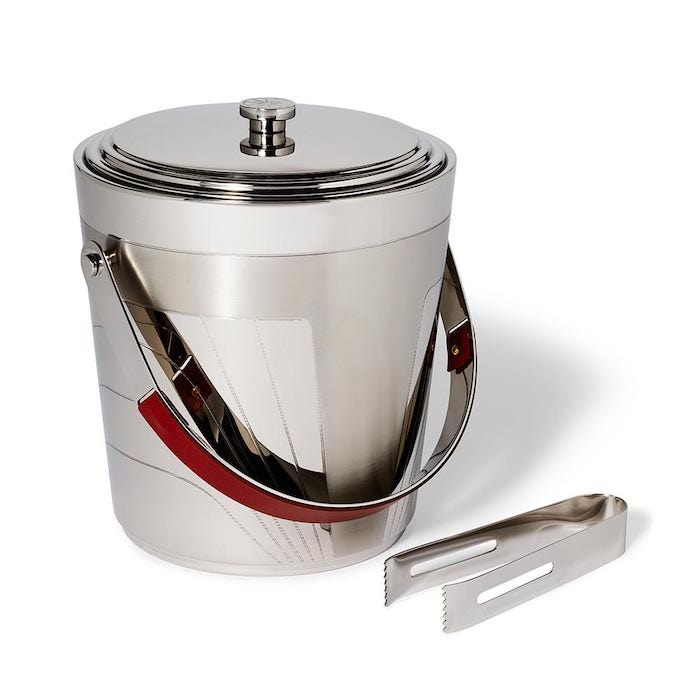 Though it was made in Milan, the armor's fluted surfaces were crafted in the German fashion, or alla Tedesca. The magnificent detailing indicates that this armor was worn by someone wealthy and powerful; but even high-ranking knights required both corporeal and spiritual safeguarding. The steel bodice provided a physical line of defense, while intricately etched symbols and inscriptions afforded divine protection to the Christian warrior. As such, the band across the breastplate depicts the Virgin and Child in the center, flanked by Saint Paul on the right and Saint George on the left; and on the gorget—a collar shielding the throat—is The Trinity: the Father, Son, and Holy Spirit.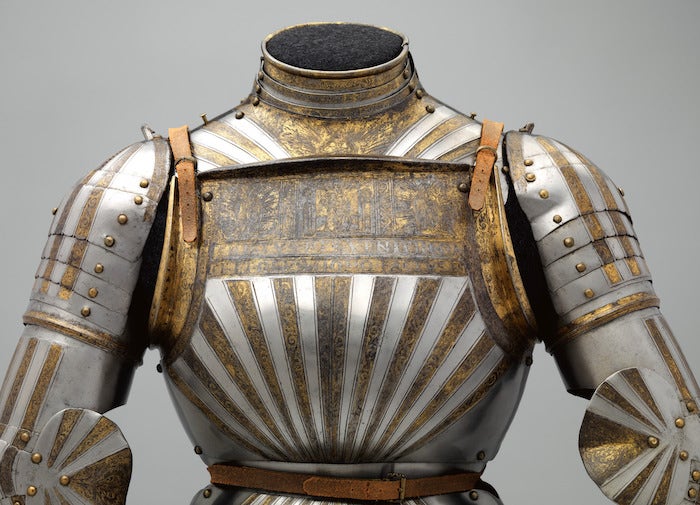 Latin inscriptions state, CRISTVS RES VENIT IN PACE ET DEVS HOMO FACTVS ES ("Christ the King came in peace and God was made man"), and IESVS AVTEM TRANSIENS PERMEDIVM ILORVM IBAT ("But Jesus passing through their midst went his way" [Luke 4:30]). The latter will have echoed the knight's prayer to pass through battle unharmed.
The Met Store's new collection for the home presents a sleek, contemporary interpretation of the gold motif radiating up the front and back of the armor, with timeless leather accents—inspired by the shoulder straps and belt—embellishing the handles of our pitcher, ice bucket, and tray.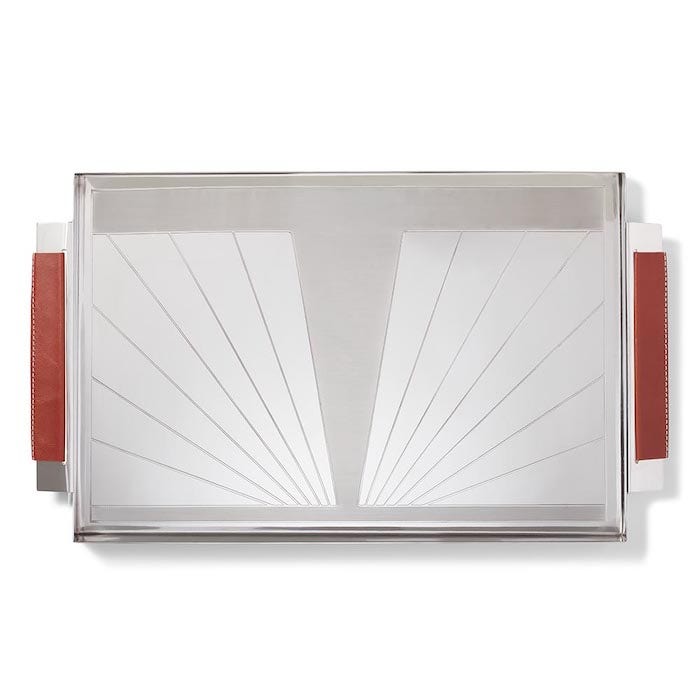 Shop the full collection in-store and online, and visit the armor that inspired us in Gallery 373 at The Met Fifth Avenue.