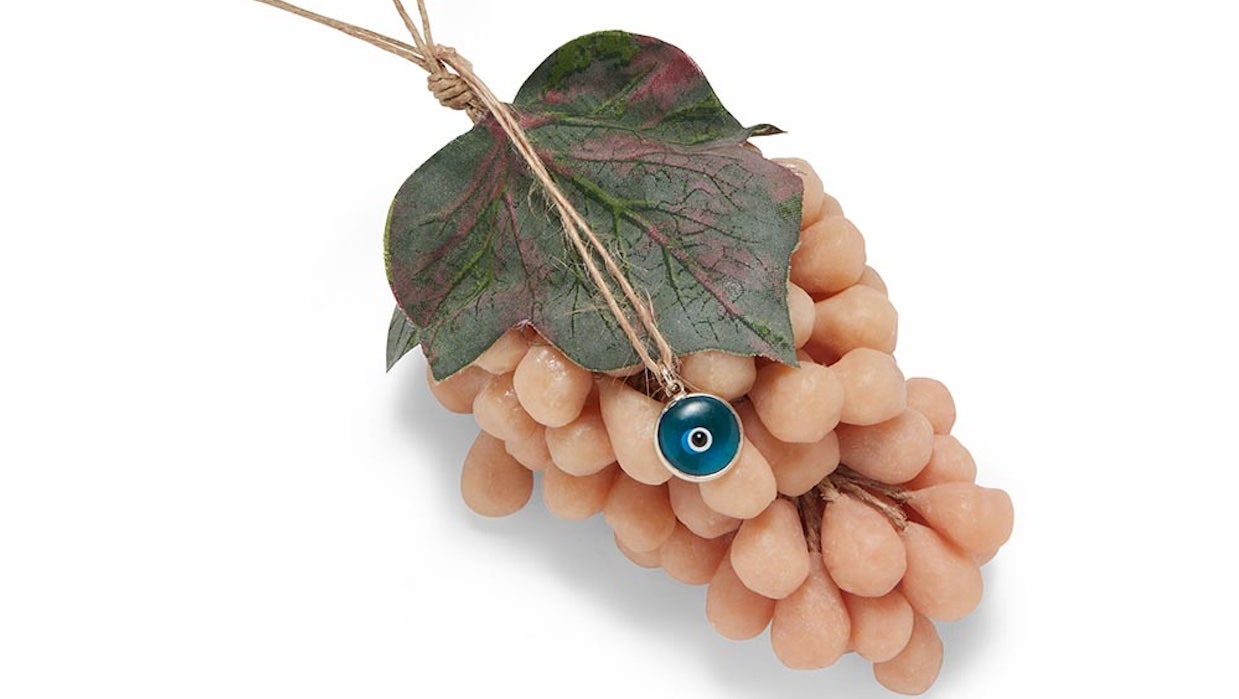 Concurrent with the 10th anniversary of the Museum's reimagined Islamic Wing—15 extraordinary galleries cohesively exhibited as Art of the Arab Lands, Turkey, Iran, Central Asia, and Later South Asia—The Met Store is delighted to present the Heirloom Project. This celebratory initiative commemorates The Met's exceptional Islamic art collection and assists in the preservation of traditional craftsmanship by engaging with global artisans.
Founded in 2006 by Frank Luca and Aida Kawas, Orient 499 employs a fleet of Lebanese artisans—from woodworkers to embroiderers, glassmakers to couturiers—to create home decor, clothing, and accessories that are equal parts beautiful, ethical, and "perfectly imperfect." In promoting the art of handcrafting, Orient 499 is helping to preserve precious Lebanese design traditions, proving that luxury can be sustainable and sustainability can be luxurious.
Below, learn more about the crucial mission of Orient 499, the importance of preserving artisanship, and what inspired the brand's contributions to the Heirloom Project, including a glass decanter in two colorways providing a modern interpretation of a 19th-century glass bottle in The Met collection. Though attributed to Qajar-period Iran, the original vessel's curvaceous silhouette echoes older pieces from the early Islamic period in Egypt and Syria, exemplifying one of the many timeless forms that unite Islamic art.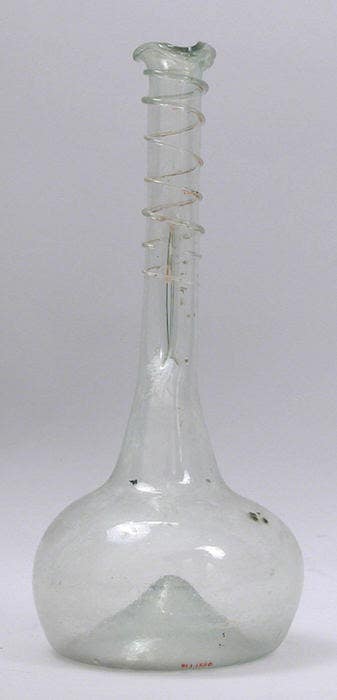 Tell us about yourselves and your brand!
In 2006, [we] founded a 100% conceived, designed, and produced Lebanese brand. Featuring perfectly imperfect pieces, Orient 499 works with many local artisans, sharing ideas with them and overseeing the production of products from coppersmiths, glass artisans, soap-makers, woodmen, embroiderers, couturiers, and more.
What's your design philosophy?
The vision of our brand is to create sustainable luxury using the most splendid handicraft legacies in our region. We strongly believe that our intention in promoting sustainable luxury will play a promising role in supporting the disappearing sector of cultural handicrafts. Our mission is inscribed in a coherent and meaningful high-fashion garment line and homeware items that [are] ethical while ensuring sustainability of local strengths.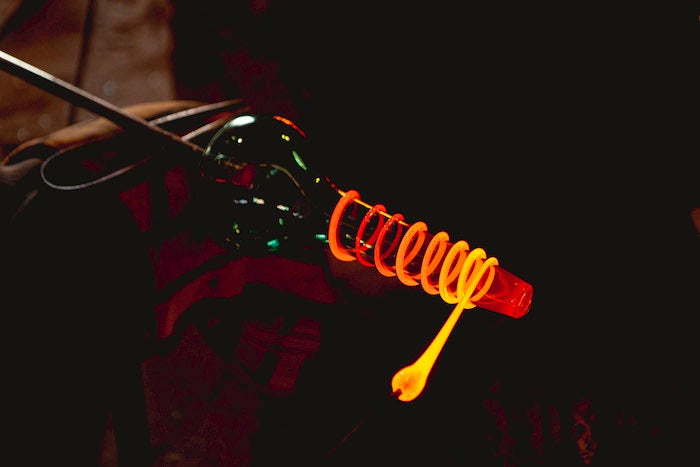 How does your philosophy factor into the items you produce?
We pride ourselves in creating all our pieces by hand, and are dedicated to supporting local craftspeople in the community. Our goal is to preserve and promote our Lebanese heritage by encouraging [the pursuit] of traditional Lebanese handicrafts so that they can be passed on for generations to come.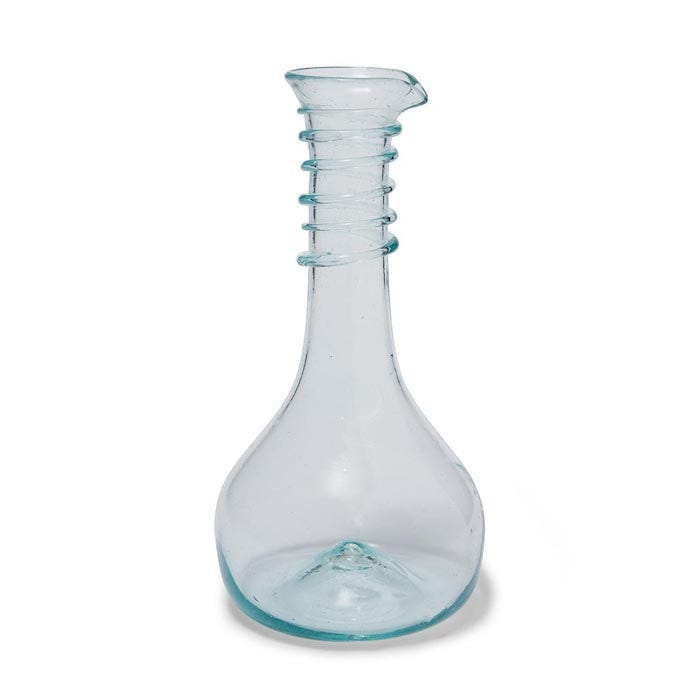 Can you talk a bit about your contribution to the Heirloom Project?
Our contribution to the Heirloom Project was to design—with the supervision of Madeline Weinrib—a selection of products: a beautiful handblown glass decanter produced by artisans in Sidon…[and by way of another] very ancient handicraft of soap-making, we have created a jasmine-scented soap in the shape of a grape cluster. In addition, our in-house jewelry designer has created modern jewelry influenced by the period of the Ottomans.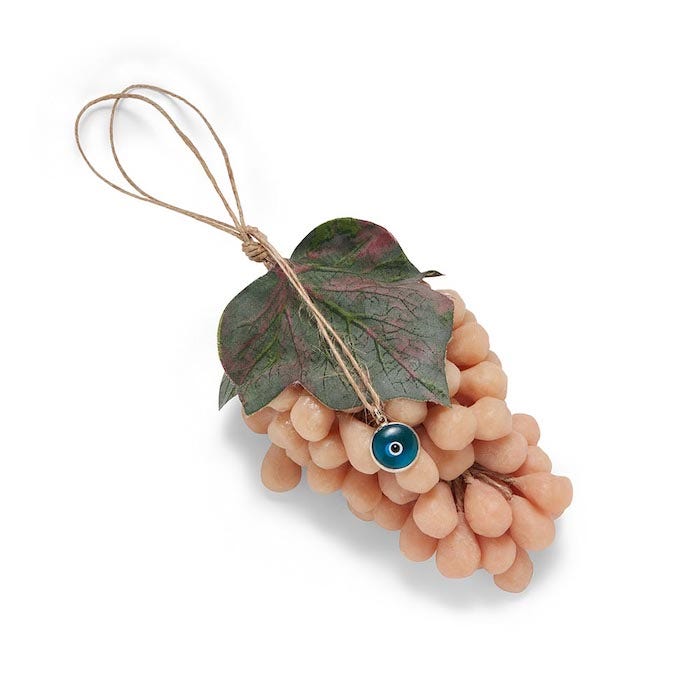 What excites you most about the Heirloom Project?
To be part of those beautiful brands who are also promoting handicrafts in the MENA (Middle East and North Africa) and Central Asia region. We are all part of a family showing the best of handicrafts from our respective regions. This is what I have learned and what will be highlighted in the project. What excites me the most is to be exhibited in the most important museum shop in the world, and one of the most important museums in the world.
Is there anything in particular that you hope the public will learn from or appreciate about this initiative?
That modern and global design is the only way to promote handicrafts. They will [also] travel in their minds by looking at all the designs of the Heirloom Project, and learn about the crafts of the Islamic world.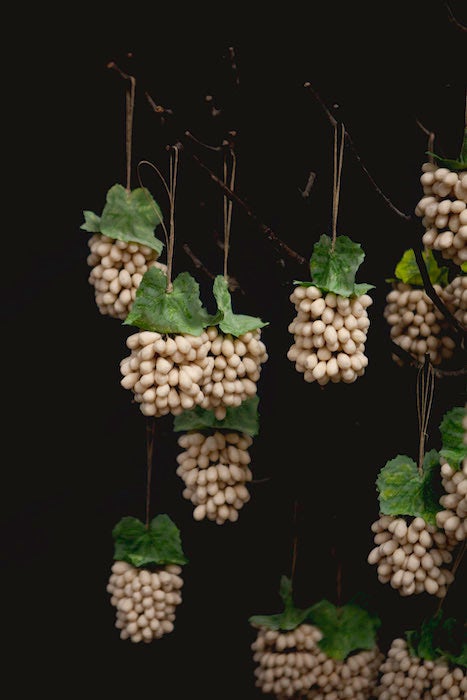 Where else do you typically derive creative inspiration from?

First, an artisanal piece has to have a meaning and use. Second, after working with many artisans (more than 100 of them), we realized that there are always mistakes or defects. This is the proof of the touch of their hand, of their mood of the day. So artisans give us inspiration.
Also very important [to us is] traveling. Visiting museums and their beautiful, ancient collections is one of our main inspirations. Sometimes, we use the image of an object from a museum or a collection and we modernize the patina or a detail. There is a saying that we always follow by Diana Vreeland: "The eye has to travel."
What's next for you?

We have been selected by the Universal EXPO 2020 Dubai to create a beautiful candlestick with an influence of the Mamluk period in Islamic art. Because of our struggle to have clients in Lebanon—our situation with the capital control and a crumbling economy and society—we are doing our best to preserve handicrafts, so we have [recently] opened an online business that gives us the opportunity to reach the world. As well, we are planning to have a retail shop in Dubai. We will, however, always work with our artisans as long as we are permitted to do so.