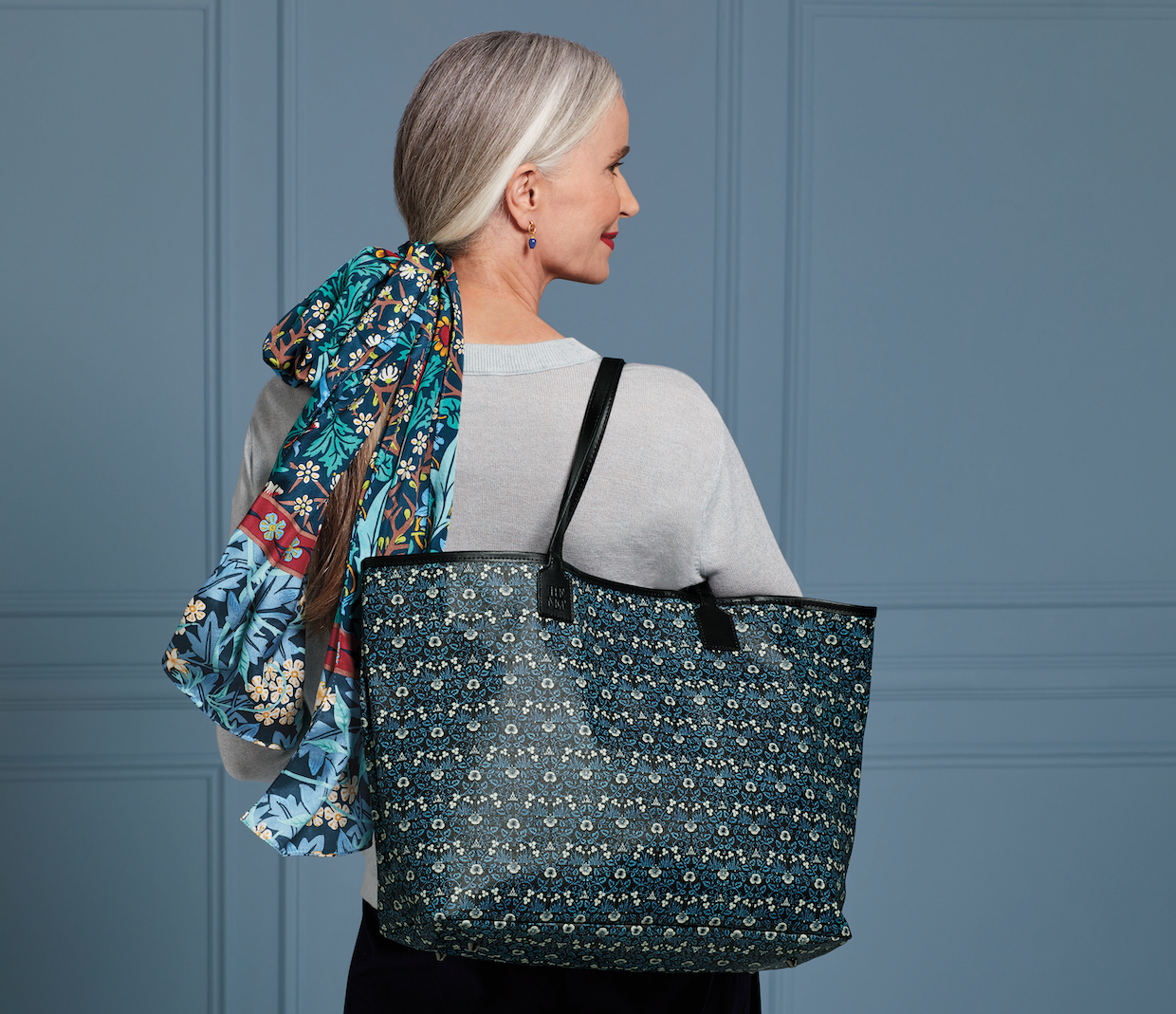 William Morris (British, 1834–1896) has gone down in history for his radical vision and commitment to craftsmanship. As the leading designer of the Arts and Crafts movement in England, Morris believed that industrialization had impoverished the quality of consumer goods. Through the art of handcrafting, he attempted to resuscitate the decorative arts from mass production. His sumptuous designs for wallpapers, textiles, furniture, stained glass, and books emphasized the importance of skilled technique and scrupulous attention to detail.
In 1875, Morris founded Morris & Company, a design firm that rejected the methods and materials of modern manufacturing, and instead sought inspiration from the natural world. As a second-generation member of the Pre-Raphaelite Brotherhood—a mid-19th–century British secret society that sought to emulate medieval and early Renaissance art—Morris turned to the aesthetics of the late Middle Ages, which were characterized by ornamentation, lively colors, and truth to nature.
Often used as a metaphor for religious themes, natural motifs played an important role in the spiritual symbolism of late medieval art and architecture. Morris adapted this decorative tradition in his designs, which are rife with finely detailed imagery of songbirds, blooming flowers, and twisting vines.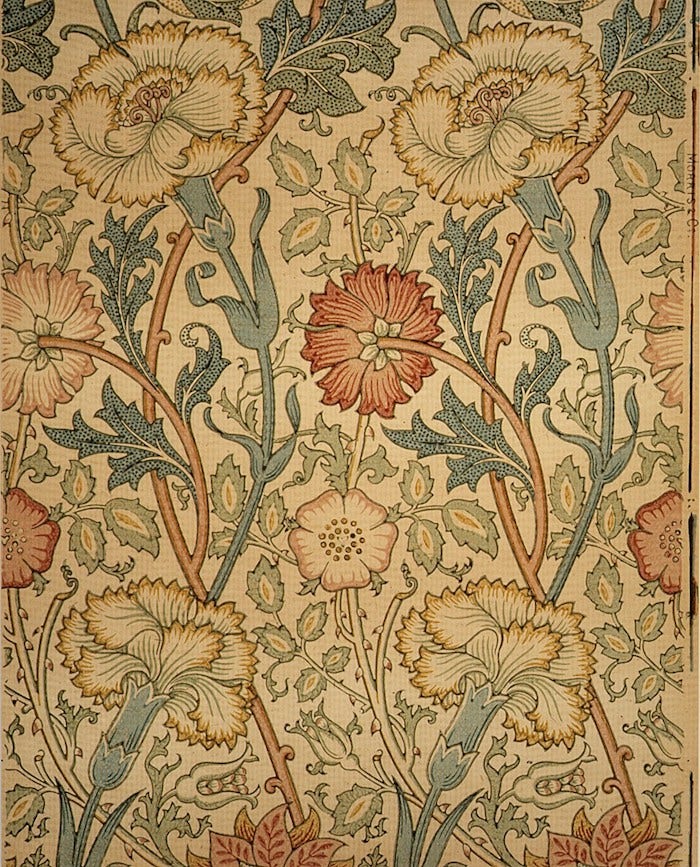 We see Morris's love of nature at play in Blackthorn (1892) and Jasmine (1872), two wallpaper samples that incorporate lush floral motifs. Characterized by bold and vibrant swirls of flamboyant foliage, these patterns could be found decorating the walls of Victorian townhouses and manor homes. These two textiles in The Met collection were printed using a carved woodblock and natural pigments. Each color had to be printed using a separate woodblock; the typical Morris design used around 20 different colors, but some of the more complicated patterns required as many as 68 different blocks. A testament to Morris's rejection of streamlined industrial output, the painstaking process for a single wallpaper design often lasted up to four weeks.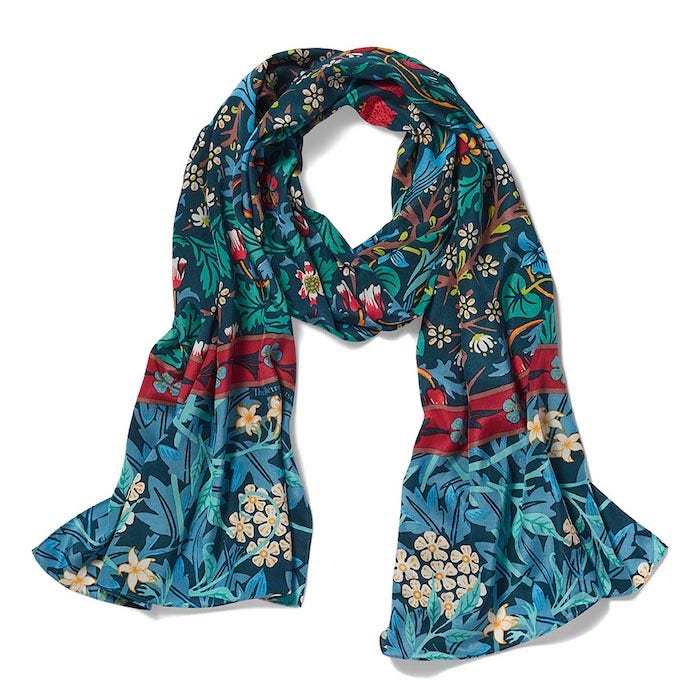 Strawberry Thief (design registered 1883, printed 1917–23), also in the Museum's holdings, contains similar two-dimensional vegetal patterns adapted for drapes or furniture covers. Among the thicket of tendrilous vines and flowers lie two sets of birds, inspired by thrushes that Morris observed stealing fruit from the garden of his countryside home, Kelmscott Manor, in Oxfordshire. Due to the many colors required to print Strawberry Thief, it was the most costly of Morris's patterns. Yet its playful and dynamic imagery made it a favorite among his customers, and it is today perhaps his most recognizable textile.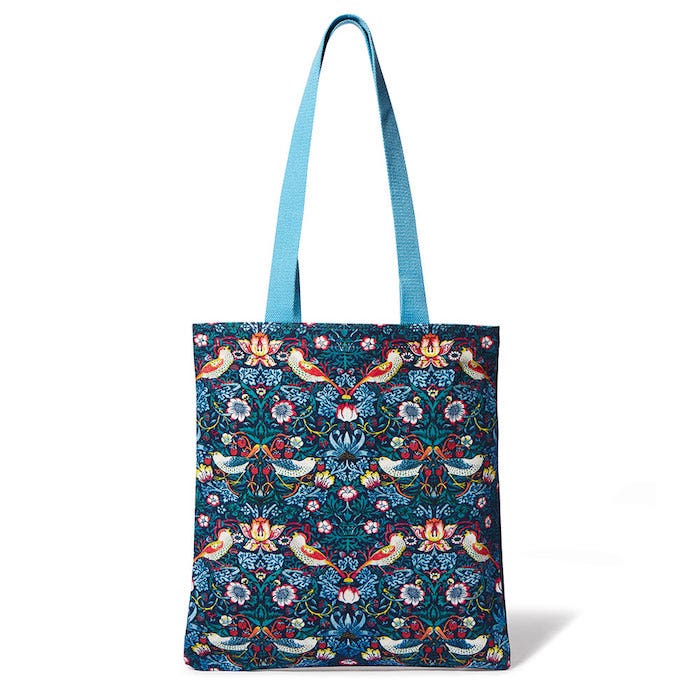 The Met Store continues to uphold Morris's principle that people should be surrounded by beautiful things. This season, we're delighted to introduce several new designs, including a silk eye mask and new travel accessories decorated with Blackthorn; a bookmark with a detail from Sweet Briar (ca. 1912); and jewelry reinterpreting Kennet (design registered October 18, 1883; printed 1917–23), a mesmerizing block-printed textile referencing rich 15th- and 16th-century Italian velvet designs as well as Art Nouveau.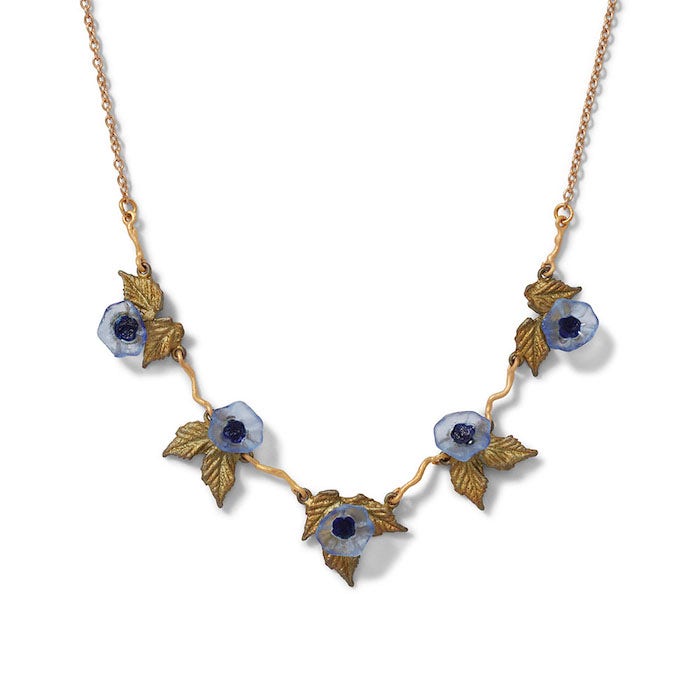 Shop our website or visit us in-store to learn more about these designs, as well as other Morris-inspired items.