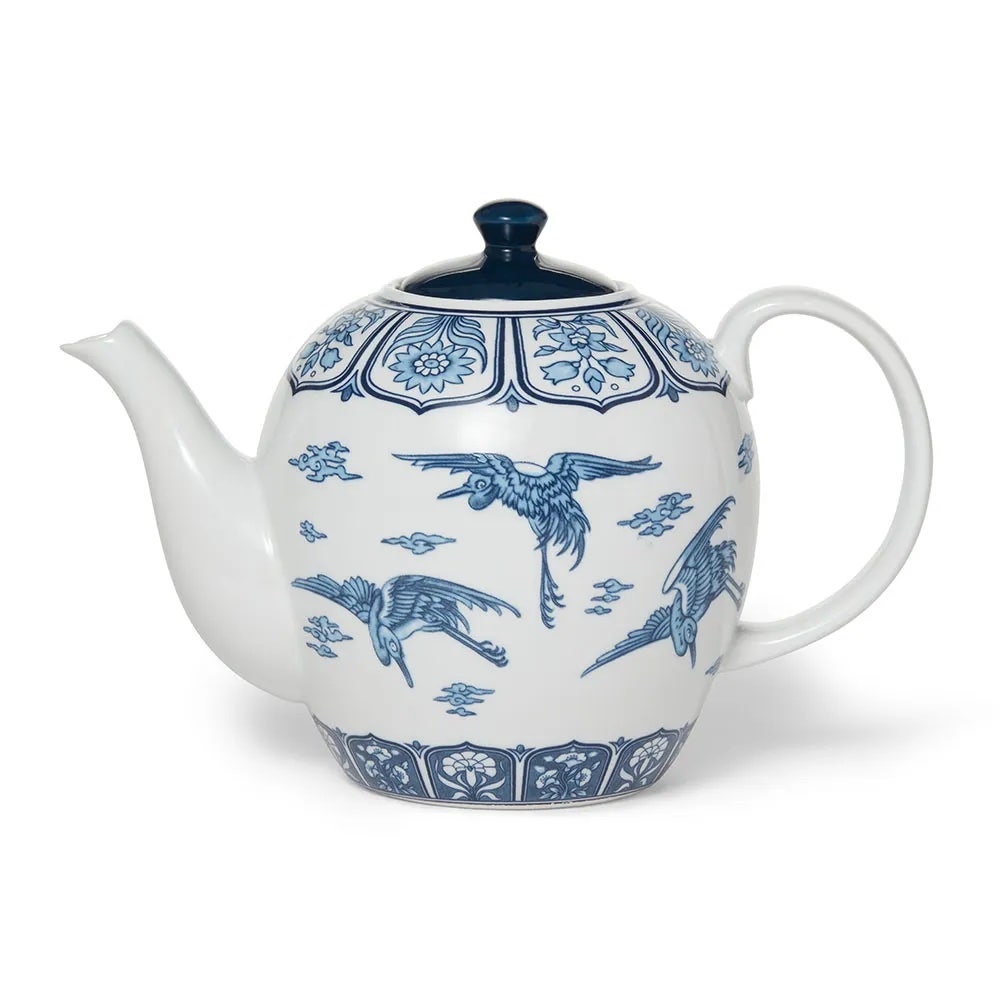 What is the perfect themed event for your monthly book club gathering, a special birthday, or a graduation celebration, to name just a few? A tea party, of course. Intimate, lovely, and quite easy to scale up or down, a tea party is the perfect next gathering to plan! From gleaming tea cups to an array of tasty teas to a delicious spread of tea sandwiches and treats, planning a tea party is truly delightful.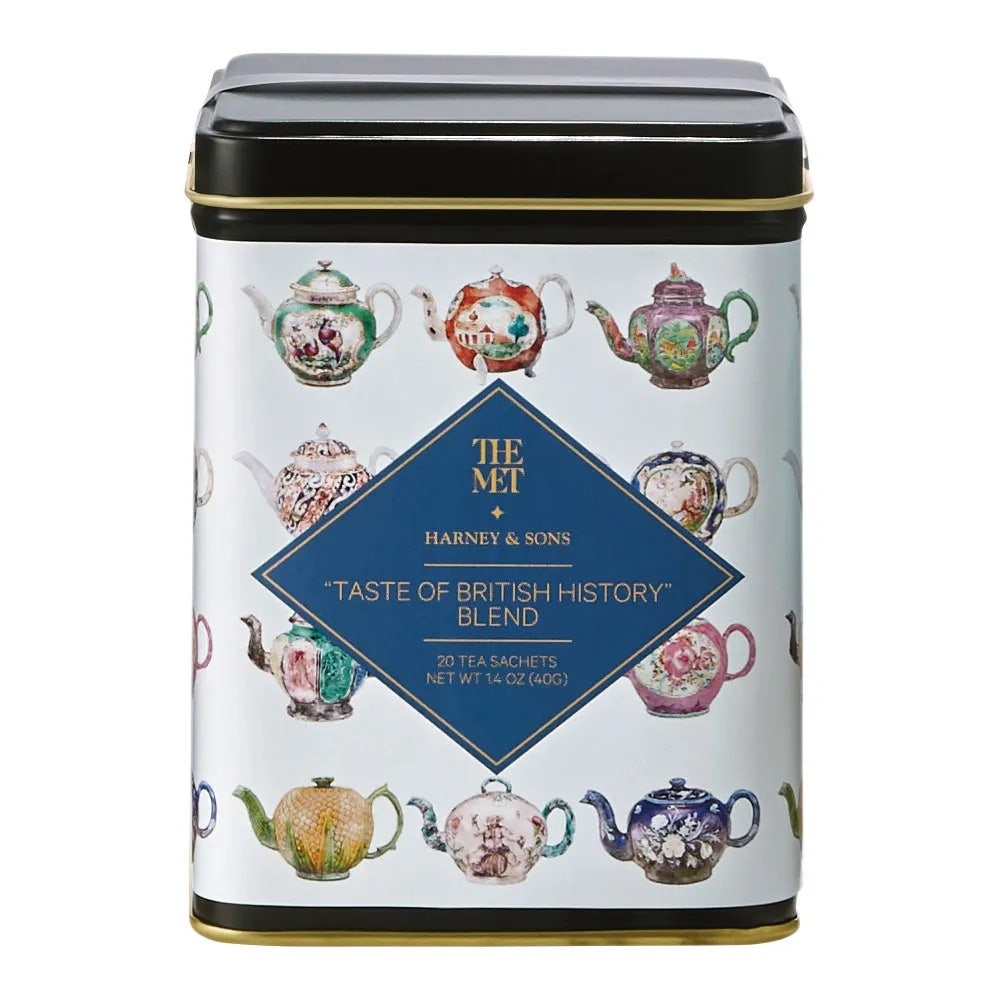 How to Plan a Tea Party
Once you're committed to throwing a tea party, it's time to get organized. Tea parties can range from exceedingly simple to wildly extravagant, but the essential components stay the same. We've started a simple to-do list to get you started. Your final list will reflect the specifics of your party:
A Few Weeks In Advance:
Determine initial logistics: select the date, time, location.
Make your guest list for an idea of the scope of the event, and decide on paper invitations or e-vites.
Design party decor with coordinating serveware, tea cups, floral centerpieces, etc.
Select the menu, including a variety of teas, both caffeinated and decaffeinated, tea sandwiches, and other light and tasty fare.

Day of the Tea Party:
Set a gorgeous table, including art-inspired tea cups, floral arrangements, and other finishing touches.
Double check the tea selection, sweeteners, cream, etc.
Settle in for a lovely gathering.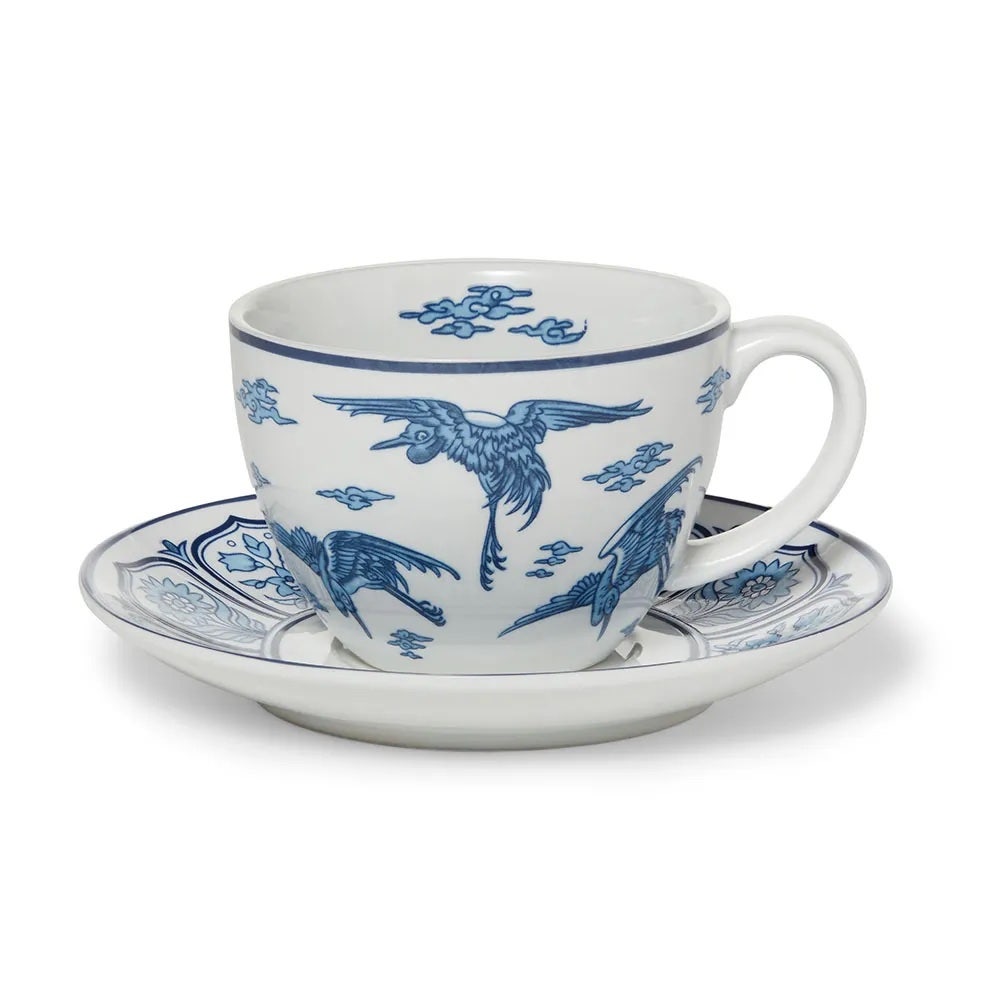 Set a Beautiful Tea Party Table

A beautiful tea party table setting starts with the main event—a tea cup. Everything else revolves around the tea cup! Browse artistic tableware to catch your vision for your tea party place settings, or for the perfect tea party set to anchor your decor plans.

The new blue-and-white tea cups, saucers, tea pots, and serveware from The Met Store are a lovely choice for your upcoming tea party. Paying homage to a blue-and-white tile (ca. 1875) in The Met collection by Christopher Dresser, the teapot, tea cup, and saucer feature birds in flight flanked by decorative floral motifs. Add blue-and-white moonlight embroidered placemats to each table setting, or as an anchor for a beautiful floral centerpiece.

Once you have the perfect tea cup and accessories selected, layer your remaining table setting elements from there. Neutral dessert plates, delicate greenery, tall taper candles in brass candlesticks—it will all mingle beautifully with your featured tea cups! For coordinating accessories, placemats, and other serveware, scroll through The Met Store's artistic tableware selection.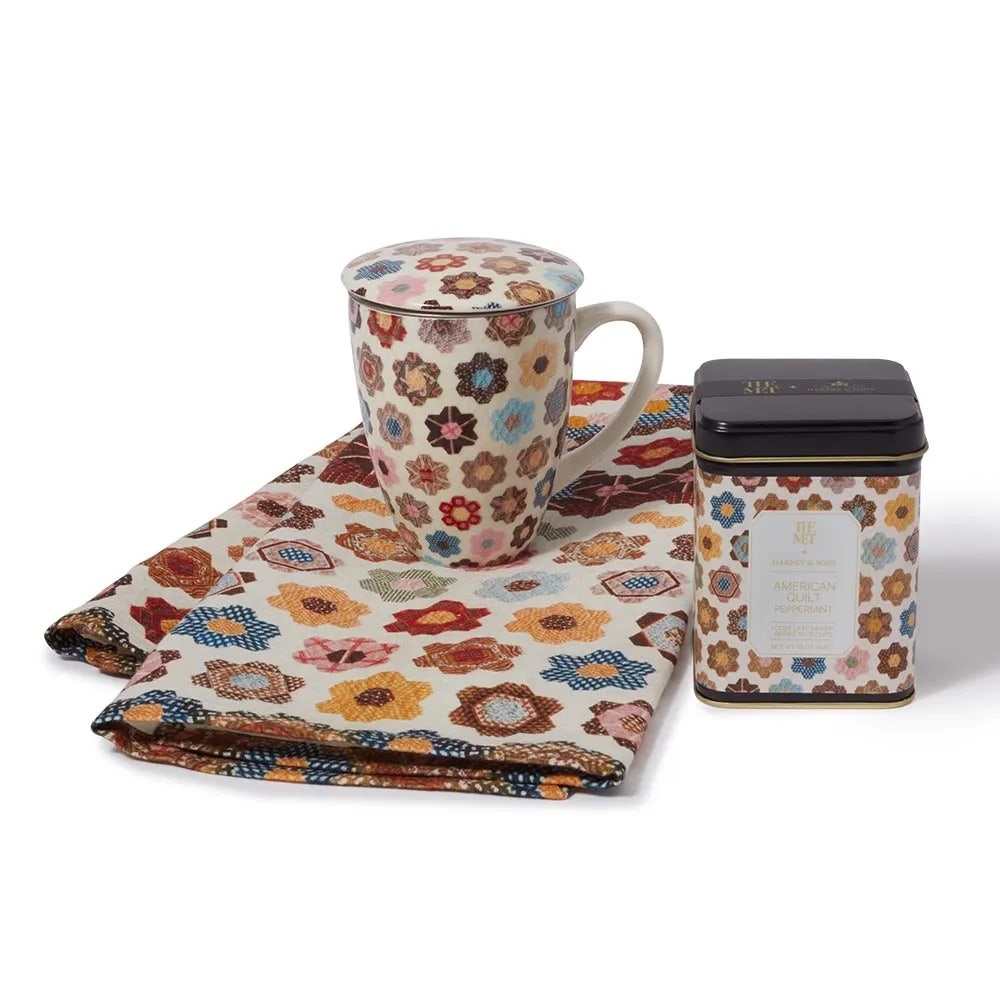 Take the Tea Party Outdoors
What's better than an idyllic tea party? An idyllic tea party in a blooming garden! Whether your party is an intimate gathering on your back patio or a larger affair at a local botanical garden, you are sure to find that tea parties are among the best outdoor events. A lovely, lush backdrop is an ideal setting for a tea party, complete with porcelain tea sets. Add a string quartet, and you may not be able to get your guests to leave! All the components of a beautiful tea party translate perfectly to the outdoors, plus cafe lights, a warm breeze, and cool grass—it's a win-win situation.
Give Art-Inspired Tea Gifts from The Met Store
Tea is the second most sipped beverage in the world, after water, after all, so an art-inspired tea gift is likely to be well-received! Whether you are shopping for a generous tea party favor for an event you are hosting, for a thoughtful graduation gift, or for a lovely bridal shower present, you'll find fabulous options at The Met museum shop. Harney & Sons collaborated with The Met on a series of exclusive tea blends, including Taste of British History Harney & Sons Tea, a custom blend of green tea, black tea, and bergamot that celebrates Great Britain's ongoing fascination with, and love for, tea. For a larger selection of The Met and Harney & Sons exclusive blends, give a tea tin set for a trio of options.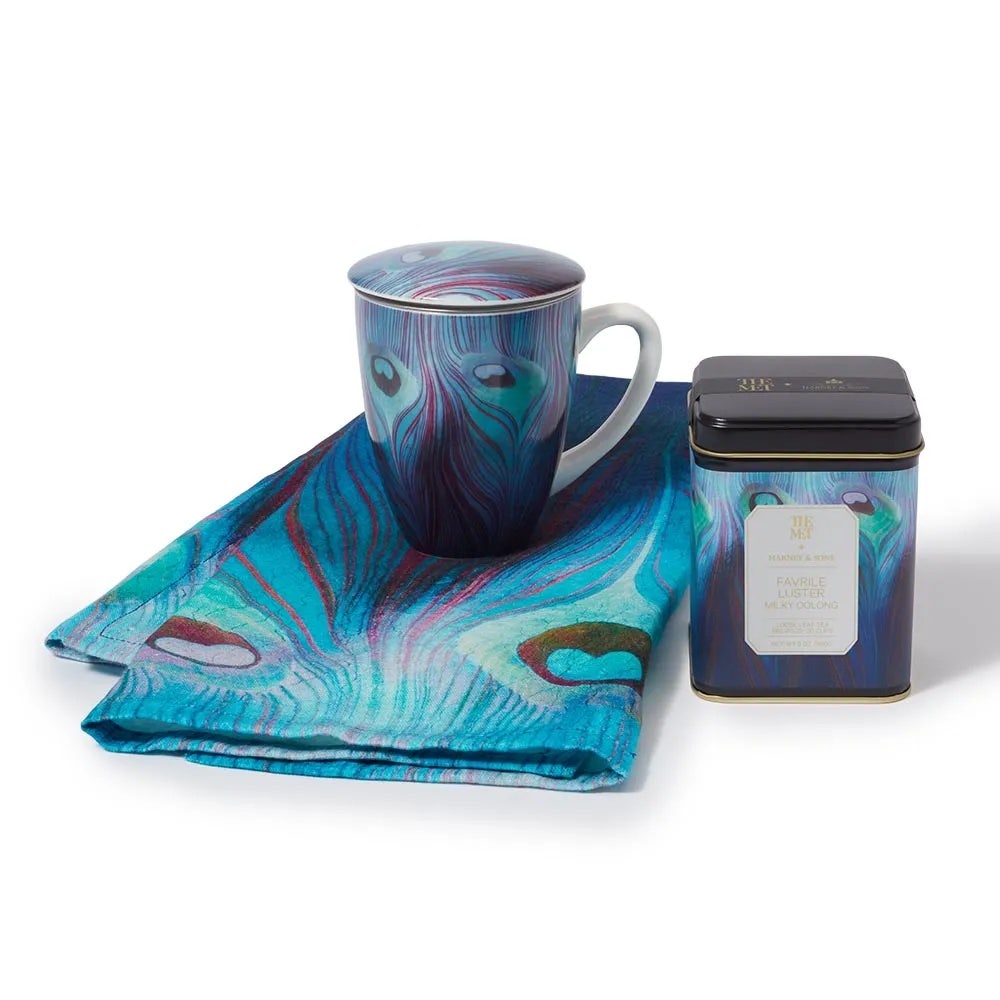 The Louis C. Tiffany Peacock Feather Tea Set in a tea-lover's dream gift set. The iconic peacock feather motif, referencing a Favrile glass vase (ca. 1900) in The Met collection, is celebrated with the Harney & Sons Favrile Luster Milky Oolong Tea blend, and is represented on the covered tea-infusing mug, as well as the accompanying tea towel. Or, equally lovely, the American Quilt Tea Set also has a tea towel, a covered tea-infusing mug, and the exclusive Met x Harney & Sons: American Quilt Peppermint Blend. The featured design exhibits a detail from a Honeycomb quilt (ca. 1830) by Elizabeth Van Horne Clarkson, from the Museum's holdings.

You're sure to find what you need for an extravagant garden tea party, a simple tea spread for a book club, or a unique art-inspired tea gift from The Met Museum Shop. To read more about The Met's collaboration with Harney & Sons, you'll find an interview with Mike Harney here.